Compiled by Willie Bodenstein



Google Banner Ad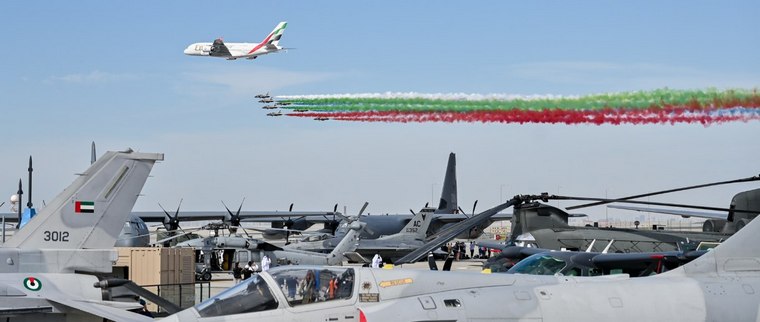 This year's theme at Dubai 2023 was 'The Future of the Aerospace Industry' and saw the launch of a new pavilion dedicated to advanced aerial mobility (AAM,) where regional and global players could discover the future flight technologies that are set to have a major influence over the way we travel.
With the global market expected to be valued at $16.81 billion in 2025, and reach $110.02 billion in 2035, registering a CAGR of 21.7%, the rapid growth is seeing an influx of new inventive air freight and passenger transport solutions, along with new regulations, resources and infrastructure.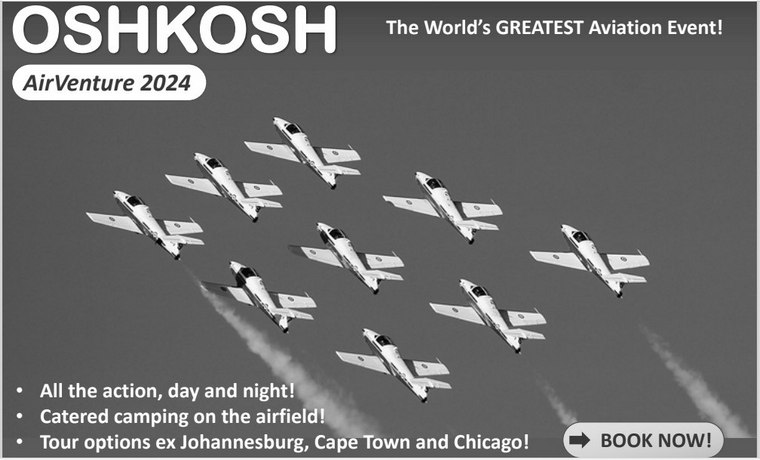 Lilium and ArcosJet exhibited a mockup of their four-passenger Pioneer Edition of the eVTOL vehicle, which features 30 ducted-fan engines in its wing and canard. Lilium expects the aircraft, which it will also offer in a six-passenger configuration, to enter service in 2026, offering a range of up to 175 km at speeds of 250 km/h. The company also announced at the exhibition that ArcosJet has agreed to purchase 10 of Lilium's eVTOL aircraft, which it will offer to private buyers in the Middle East. Last week, the Dubai-based aircraft broker became the German manufacturer's first authorized dealer in the region for the all-electric Lilium Jet.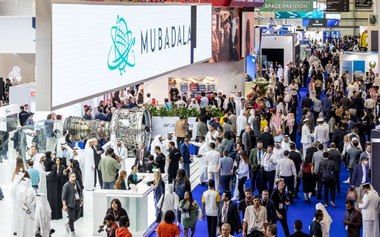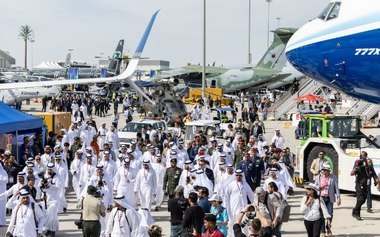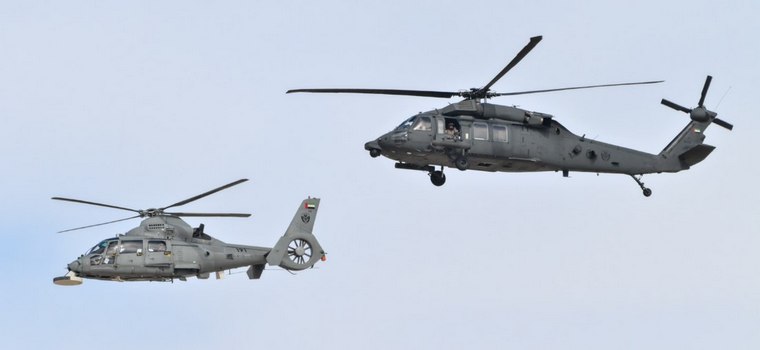 Already up there in the list of global aviation exhibitions Dubai 2023 showcased an impressive lineup of 1400+ world-class exhibitors from 95 countries, 180+ of the most advanced commercial, private and military aircraft on display, 9 conference tracks content presented by 300+ industry speakers, 20 Country pavilions featuring the most innovative products and technologies and 390 Senior military and civil delegations. As well as 50 plus of the latest commercial, business, and military aircraft, along with an exciting selection of eVTOLs and helicopters from both industry leaders and emerging players.
Day One Highlights



During day one, a significant number of orders and deals were announced, including a multi-billion-dollar commercial order from Emirates, backed by air travel demand returning strongly to reach pre-pandemic levels.

Emirates announced an order of 95 wide-body aircraft, committing to additional Boeing 777-9s, 777-8s, and 787s, worth US$ 52 billion. Low-cost carrier FlyDubai also confirmed an $11 billion order for 30 Boeing 787-9 Dreamliners, the first wide-body aircraft in its fleet, SunExpress, the Turkey-based low-cost carrier, placed a firm order for 45 narrow-body 737 MAX jets to be delivered between 2029 and 2035, with options or purchase rights for another 45, and EgyptAir ordered its first Boeing 737 MAX aircraft, as the airline will take delivery of a total of 18 737 MAXs as part of a lease agreement with Air Lease Corporation (ALC).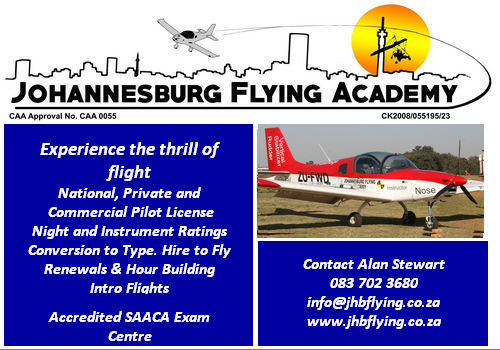 Another milestone order was made by airBaltic, the Latvian national airline, which will see it become the largest Airbus A220 customer in Europe, following the confirmation of an incremental order for an additional 30 A220-300s, taking the airline's total firm orderbook to 80 aircraft.
F-15QA tailslide & extreme high alpha demo

Despite the continuation of large-scale military operations in Ukraine, Russia exhibited at the Dubai Airshow with an imposing industry presence, complete with a standalone national pavilion and a variety of fixed-wing, uncrewed, rotary, space and air defence systems, and air-launched missiles. In contrast the exhibition stands of Israeli weapons makers Israel Aerospace Industries (IAI) and Rafael Advanced Defence Systems were empty at the start of the opening day of the weeklong Dubai Airshow on Monday, amid the Israel-Hamas war in Gaza.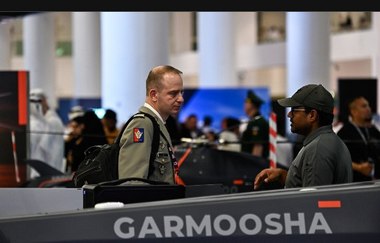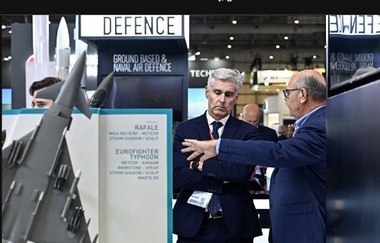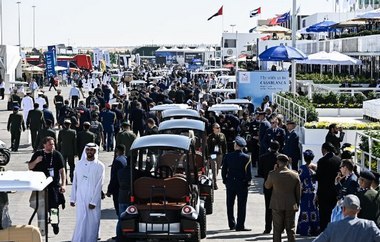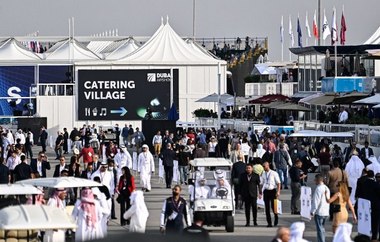 Boeing showed its market-leading commercial, defence and services portfolio at the 2023 Dubai Airshow, with its new widebody 777-9 jet appearing in the flying display. The company demonstrated the state-of-the-art F-15QA (Qatar Advanced) fighter, the first time the digitally advanced Qatar Emiri Air Force F-15 has performed at an air show. The companies widebody 777-9 flight-test airplane that was on static display also performed in the flying displays.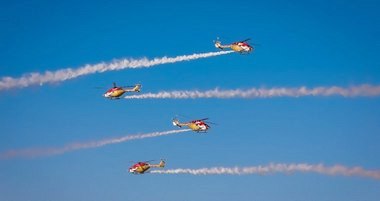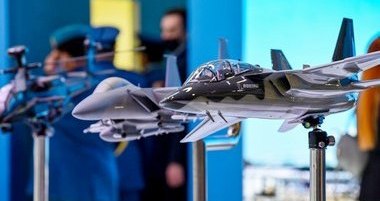 Airbus who this year was again one of the major manufacturers to exhibit at Dubai 2023 has been a long-standing partner of the Middle East, providing fuel-efficient aircraft, modern helicopters, and advanced military and space solutions across the region. The company announce that Emirates, on day three, has signed an order for an additional 15 A350-900s at the Dubai taking its total order to 65 aircraft.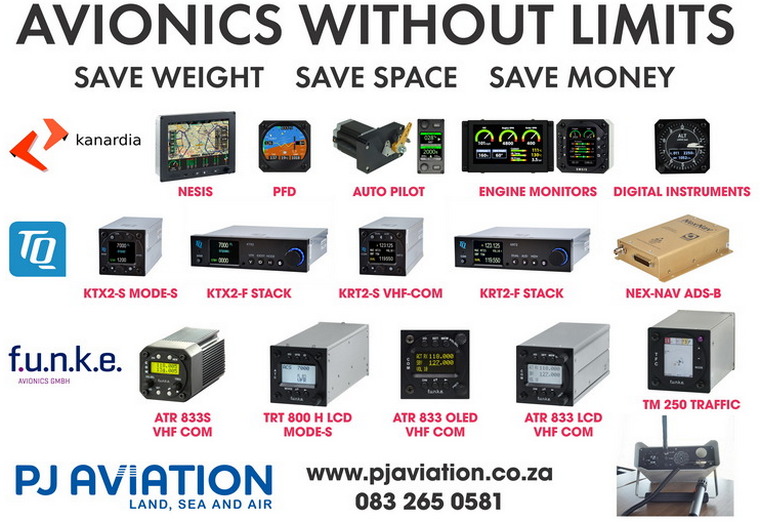 Lockheed Martin has had a footprint in the United Arab Emirates for almost 50 years. Operating a diversified portfolio in defence, advanced technology and knowledge transfer programs, they have partnered with the UAE for security and prosperity.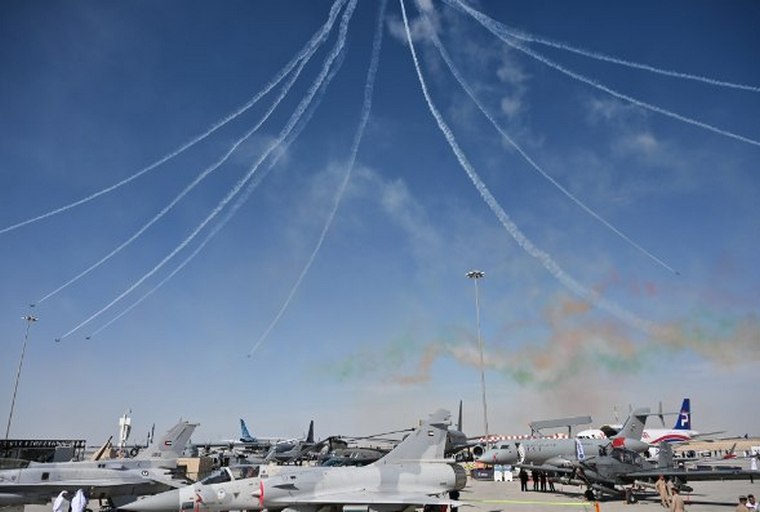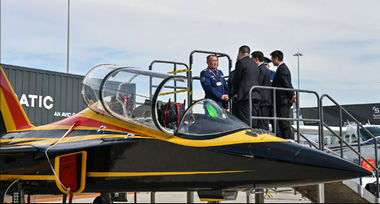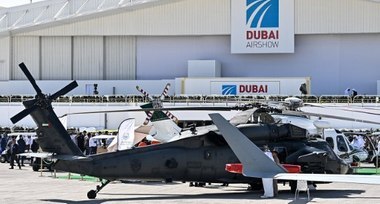 Dassault Aviation celebrated the 50th anniversary partnering with the UAE during the 2023 edition of the Dubai Airshow. Dassault's relationship with the UAE dates back to 1973 with its Mirage 5 and now encompasses a fleet of Mirage 2000-9s with 80 Rafales on order slated for delivery beginning in 2027. At the show, Dassault has a Rafale C on static display along with a Rafale F4 simulator. The Rafale also participates in the flying display each day. On the civil side, Dassault brought a Falcon 2000LXS 4,000-nm business jet along with a full-scale model of its Falcon 10X cabin.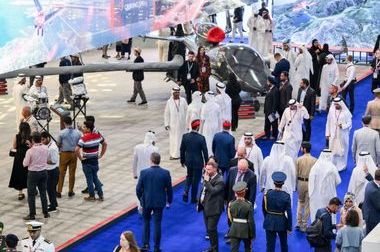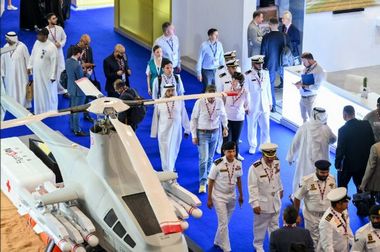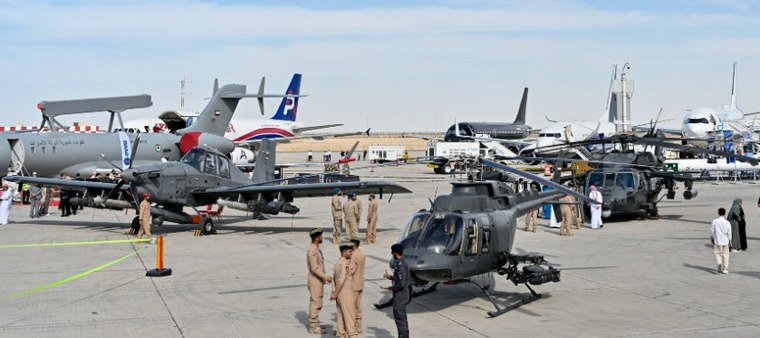 A Eurofighter Typhoon from the Kuwaiti Air Force (KAF), made its first major overseas public appearance. The KAF ordered 22 single-seaters and six two-seaters in April 2016, with Eurofighter partner Leonardo taking the lead in overseeing the order and assembling the aircraft at its Caselle plant near Turin. Deliveries got under way in late 2021. Kuwait's aircraft are notable for being the first operational Typhoons to be fitted with the Captor-E radar with an active electronically scanned array.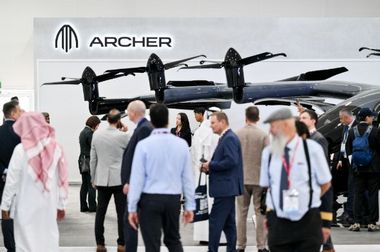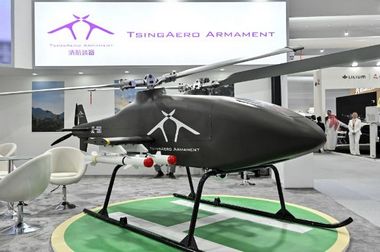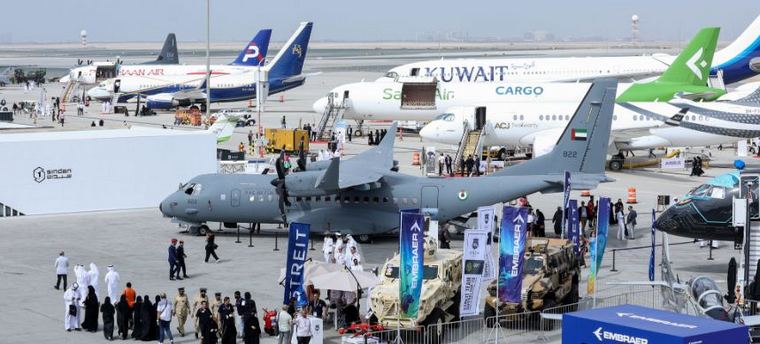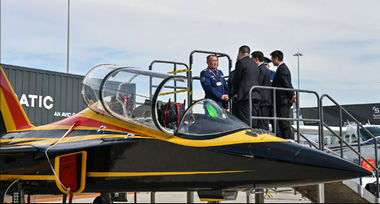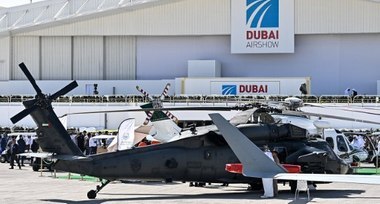 South Africa's MILKOR who recently had the opportunity to showcase a part of their 40mm weapon range to over 700 members of the NATO and EU allied armed forces at the Pabrade military base in Lithuania Here, MILKOR again showed why we are the mark Milkor - Live Firing Show 2023et leaders in 40mm technology since 1981, and why our SuperSix MRGL, Stopper Convertible and UBGL is currently defending the alliance in more than 10 NATO and EU countries. Milkor exhibited at Dubai 2023.
Day Three Wrapp Up



Turkish Aerospace (TAI) revealed at Dubai 2023 that it has achieved significant export success during the past year, receiving orders worth US$ one billion - including several from African customers. Recent deliveries to the continent included three Hürkus-C light attack aircraft and two Anka-S UAVs to Chad, two Hürkus-Cs to Niger, and the last of five Anka-S UAVs for Tunisia, while the Anka-S is also on order for the Algerian Army. The Hürkus-C is the armed version of the Hürkus turboprop basic trainer, optimised for the close air support role as well as for pilot training. It can carry a maximum weapons load of 3,300lb (1,500kg) on four underwing pylons, and can also carry a forward-looking infrared (FLIR) sensor. It is capable of operating from unprepared runways, making it a particularly useful counter-insurgency (COIN) aircraft in Africa.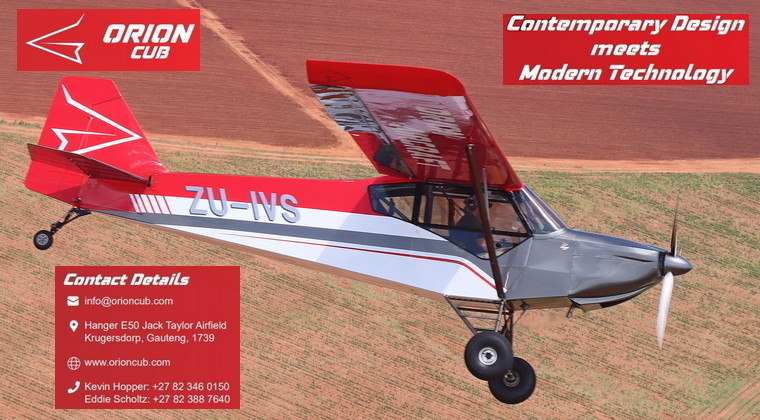 Archer Aviation Inc. (NYSE: ACHR), a leader in electric vertical take-off and landing (eVTOL) aircraft announced that Air Chateau International DWC LLC, one of the leading private aviation operators in the UAE, today at the Dubai Air Show 2023 signed an MOU covering a planned purchase by Air Chateau of up to 100 of Archer's Midnight eVTOL aircraft with an approximate value of $500M. Air Chateau plans to own and operate the Midnight aircraft in the region.
Day Four recap

Embraer Defence & Security chief commercial officer Frederico Lemos revealed that the company's C-390 Millennium, recognised as the airlifter for the 21st century, is now being delivered internationally with more potential customers coming soon.
Leading onto its theme; 'The Future of the Aerospace Industry' Dubai 202 exceeded all expectations when it came to Advanced Aerial Mobility. The Gulf region also demonstrated a clear commitment to embracing the development of the sector from eVTOLs to vertiports.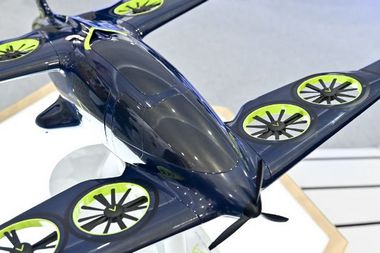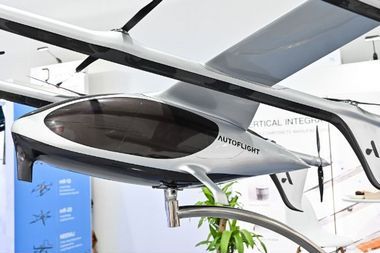 There were many more highlights at Dubai 2023. However, probably topping the bill was Emirates Airline which announced that it is investing almost a billion dollars on a new engineering centre at Dubai World Central.
Bonus Video



Paramount Mwari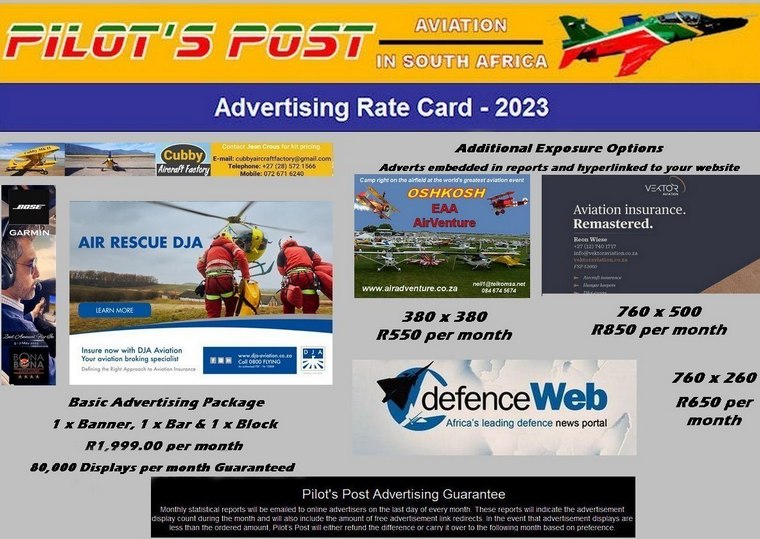 Google Banner Ad