29.01.2023



Google Banner Ad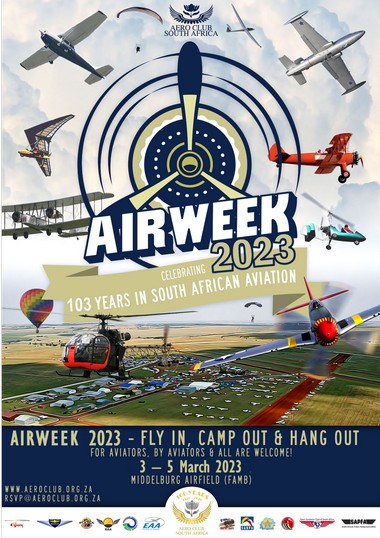 Dear media Partners, following the successful Airweek events from 2021 & 2022, we have decided to continue this formula again for 2023, the planning is now in full swing, I have been working with the Middelburg Club and the CAA on the approvals and have submitted the required documentation for a Special Air Event, and are now starting the more detail phase of planning. For reference, the event period is a categorised as a Fly-in (not an air show), but can have discipline specific events or activities as per MOPs.
A draft programme is as per attached which will be expanded as I know more about what each discipline would like to do, and will be communicated as we get further information. Also attached is the poster and logos that you can use in your own media platforms and websites.
Also see attached a proposed airfield layout, there is also a large camping area that Middelburg created in 2019, thus members can take good advantage of this, we are working with a supplier to provide tents, and have sent out a booking form and event attendance form via our mailchimp platform (see attached mailchimp Airweek notification), there is also a link on our website. Updates to this layout will be kept current and on the Aero Club website in due course.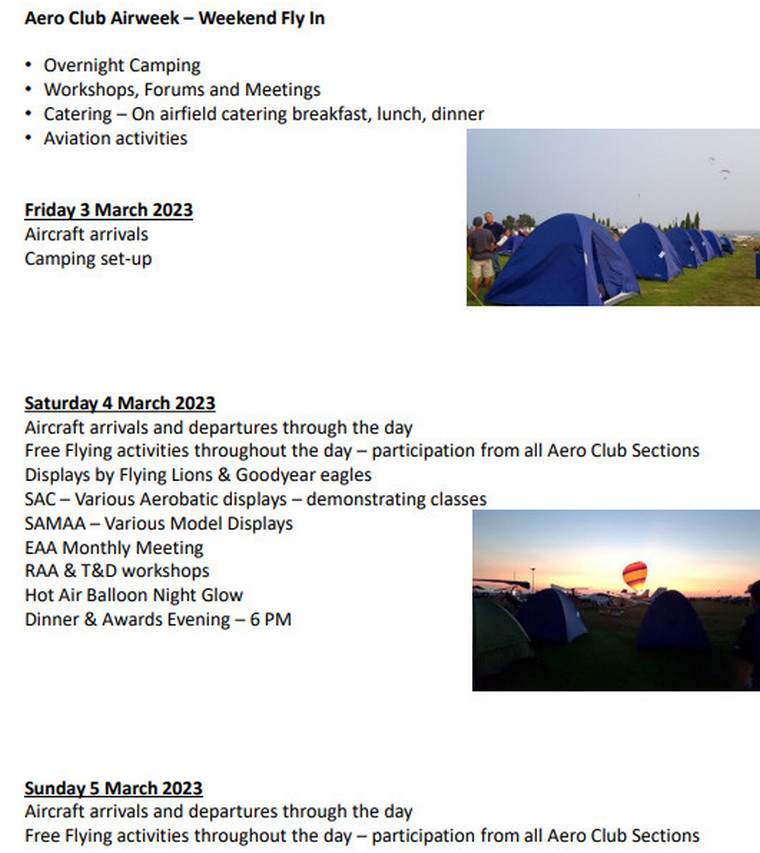 Will keep you posted for further updates.
Best Regards
Rob
Google Banner Ad