09.10.2022



Google Banner Ad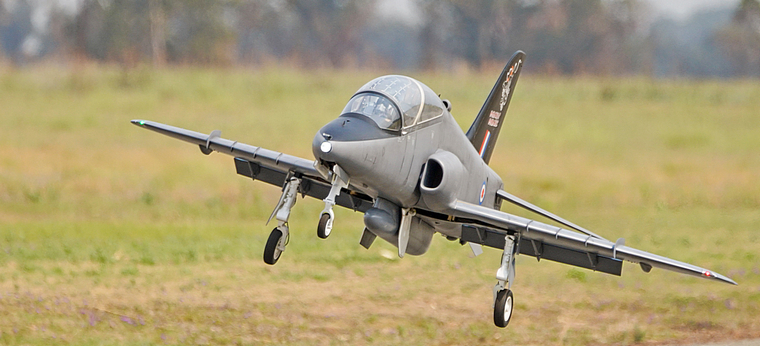 Fresh air, camping, breakfast rolls and RC jets can only mean one thing - it's time for the annual radio controlled (R/C) jet aircraft fly-in at Henley Model Airfield and Entertainment venue.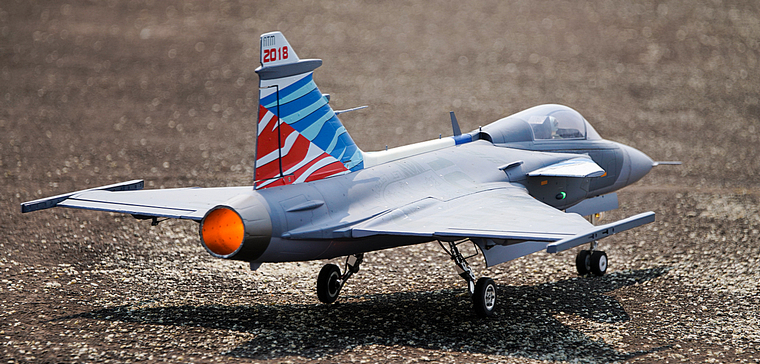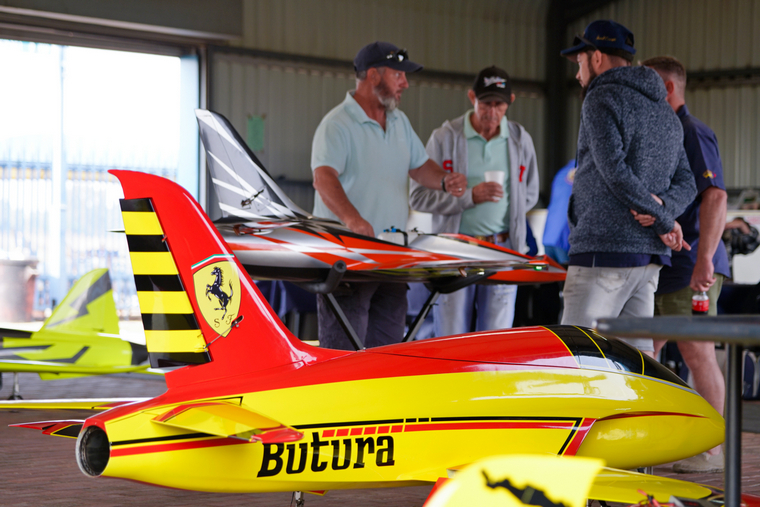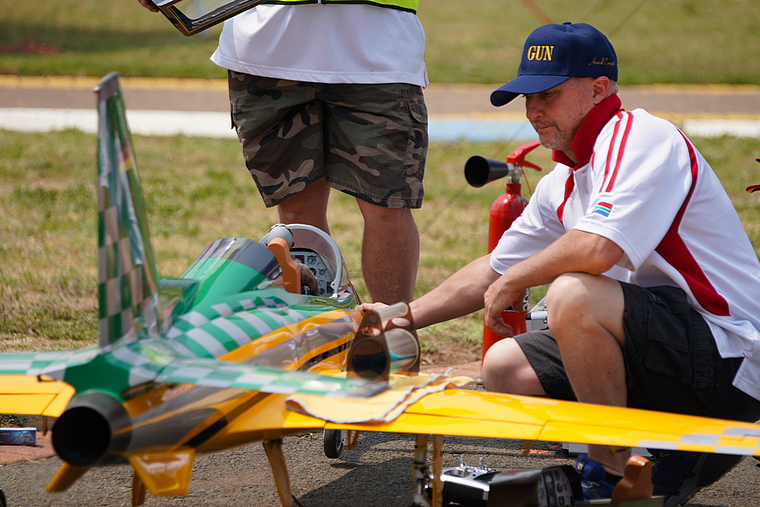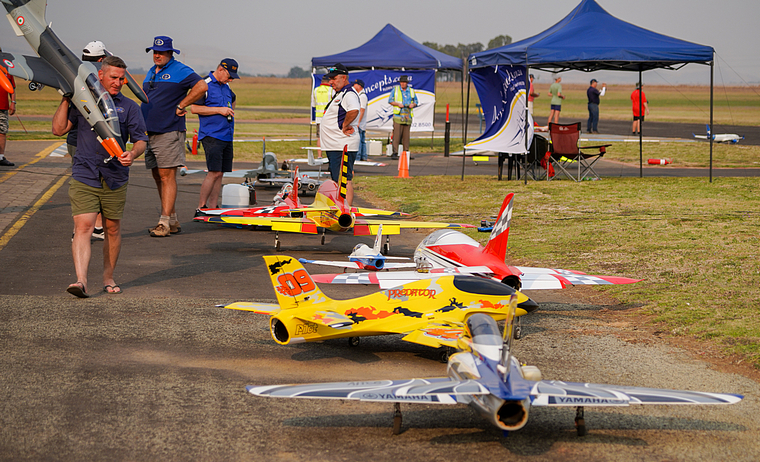 As previously it was hosted by Dean Grobbelaar's Aerial Concepts & SAMAA approved, the theme for this year's event was "Top Gun", very fitting indeed! Aerial Concepts boasts the title of being the largest model aircraft shop in South Africa and with the slogan "Flown with Passion", this is definitely what all the pilots who attended this year's event did!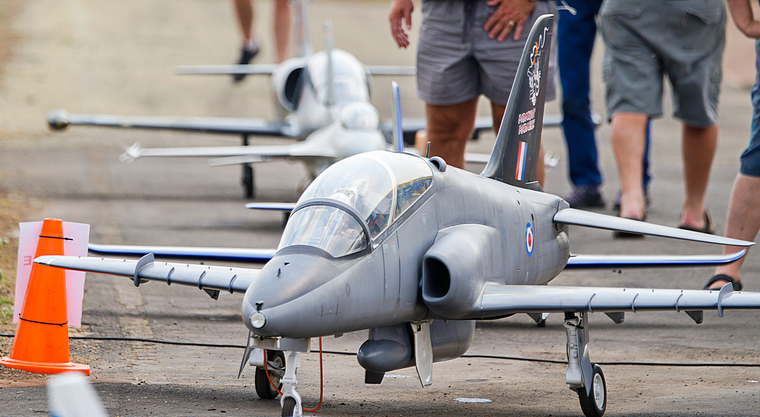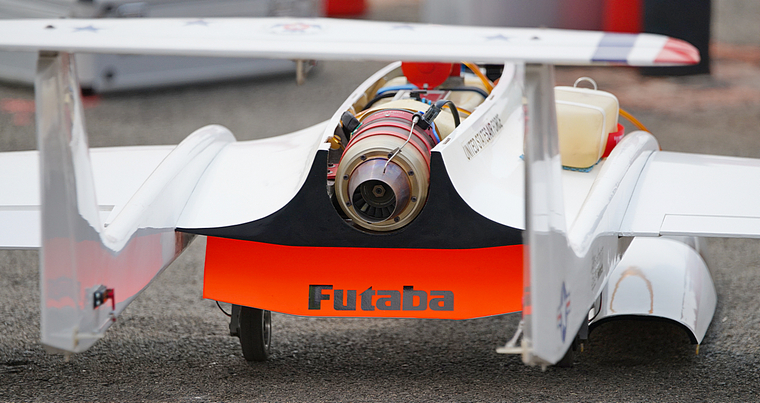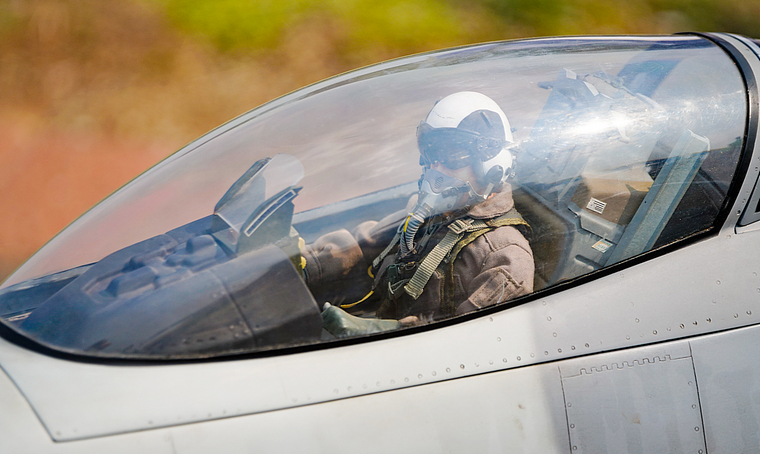 This event is a special one, it's a "family gathering" (the R/C pilots type, not that other one..), where old friends meet up again over a weekend to share their love and passion for flying these magnificent R/C jets, and this year did not disappoint one bit. With a vast array of various turbine and fan engined jets lined up, it showcased the best of the best this industry has to offer. Considering the average cost of a turbine type R/C jet, the investment these pilots make to this sport is significant. All participating pilots need to have SAMAA Silver fixed wing proficiency as well as a SAMAA Turbine jet rating.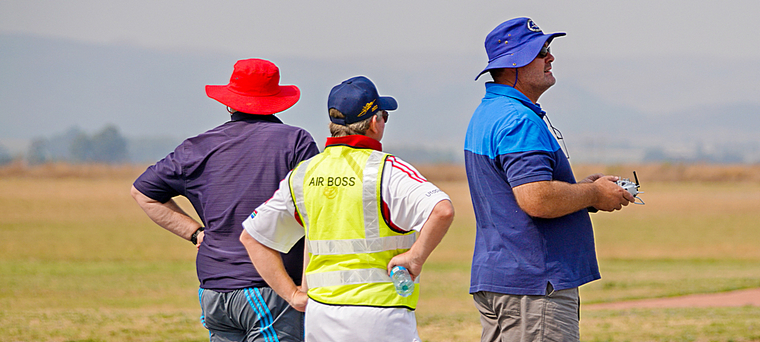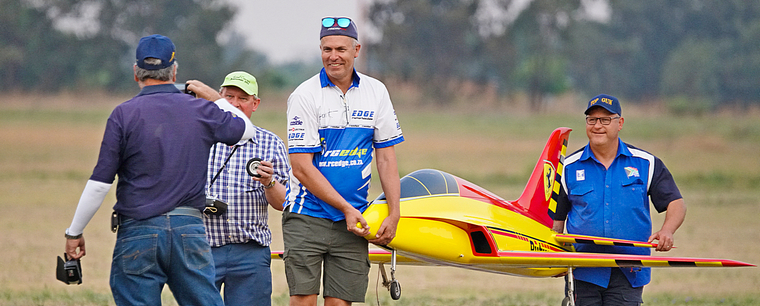 This year's event was held from Friday 7th to Sunday 9th October and Pilots Post attended on Saturday. Quick canopy count on the Saturday gave 53 participating aircraft on the apron. This equates to a few million rands worth of equipment, not to even mention the countless build and setup hours to get these R/C jets flying perfectly.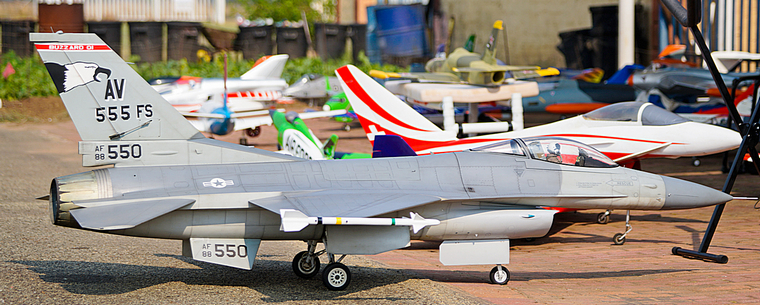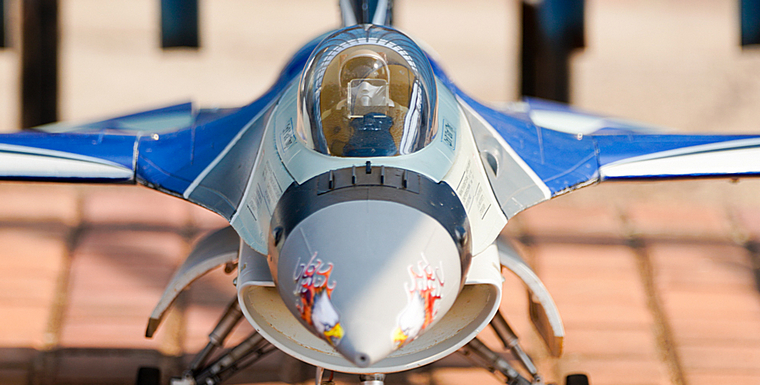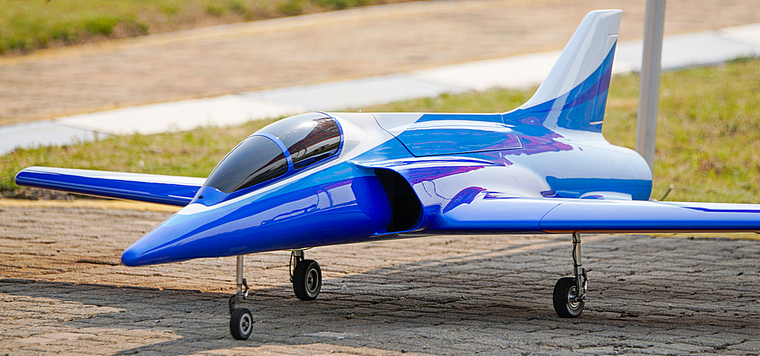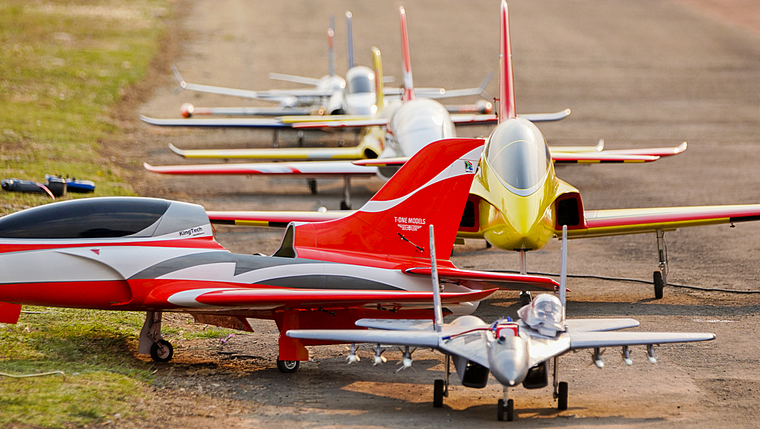 Dean Grobbelaar showed the other pilots and spectators what real speed was by flying his CARF-Models Ultra Lightning hard. This particular jet with its 21kg turbine engine could achieve speeds in excess of 500 kph under ideal conditions.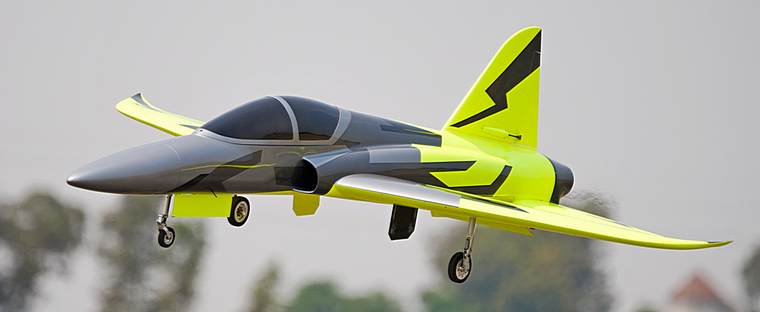 Dieter & Waldo Lettau flew an exceptional formation display, both using the Avanti S. Tight formation flying with R/C jets is particularly difficult, yet this father & son duo made it look effortless. Waldo also flew another formation together with George van den Burg; what an amazing privilege for them to share this passion for formation R/C jet flying!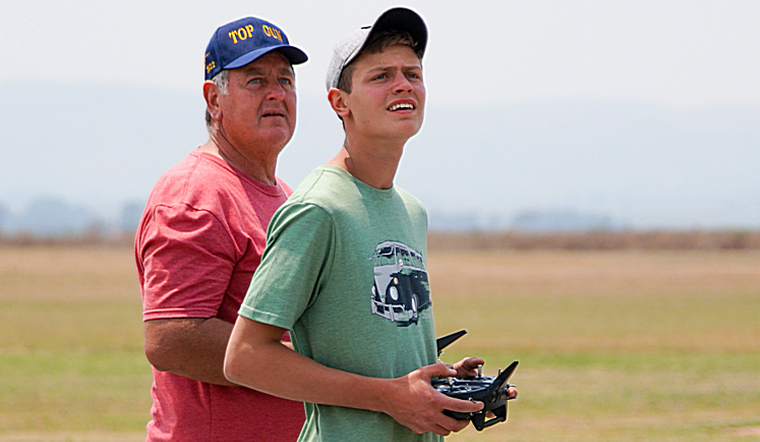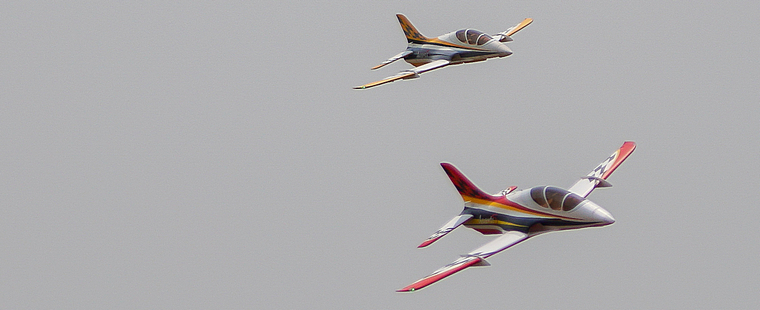 The youngest pilot of the day was Dean's son Ray, at only 7 years old he showed amazing piloting skills! Following in dad's footsteps, we can't wait to see what the future will hold for him.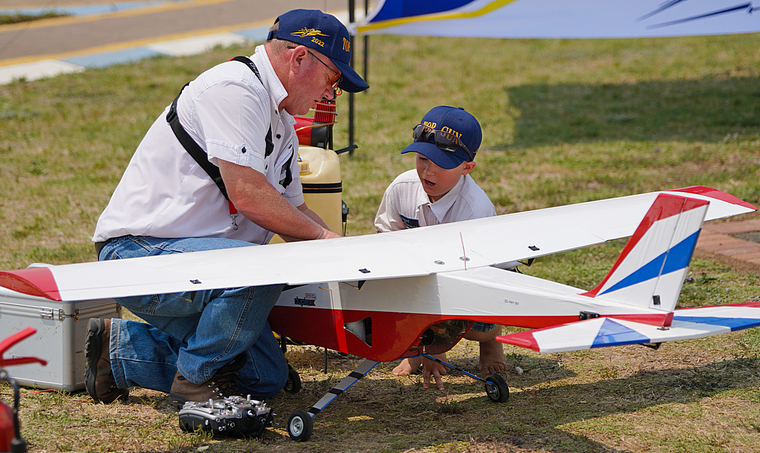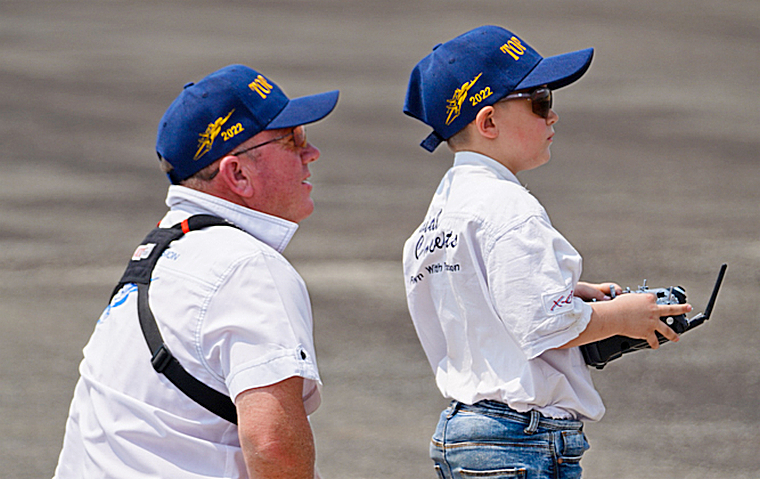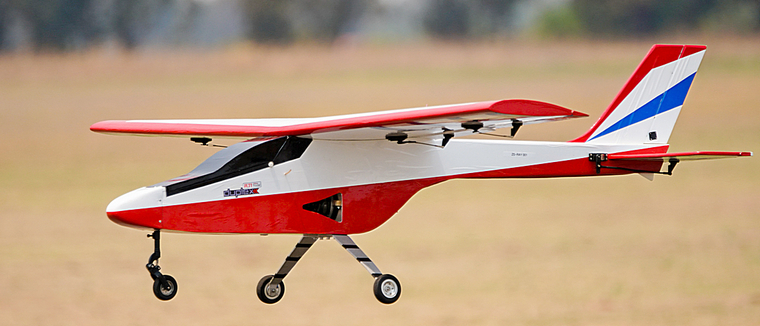 Throughout the day the flight line-up was never empty and all the participating pilots gave superb flying displays, showcasing their aircraft and their flying skills perfectly.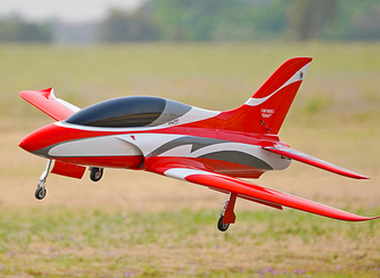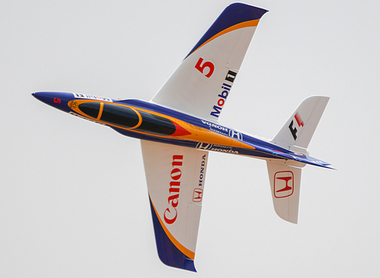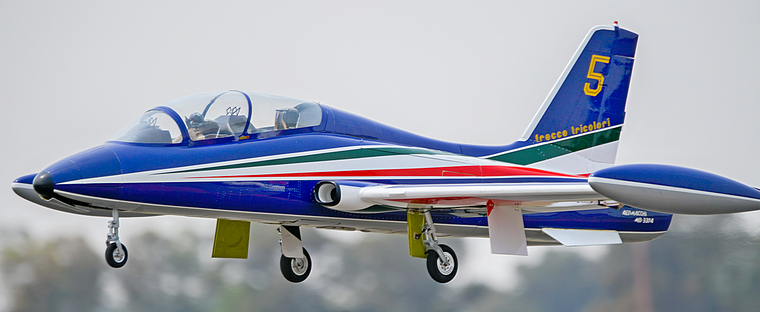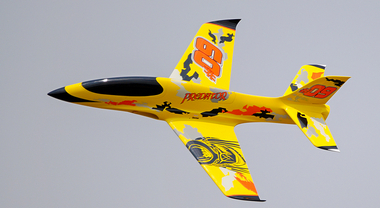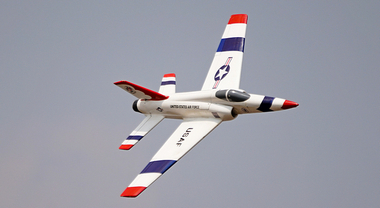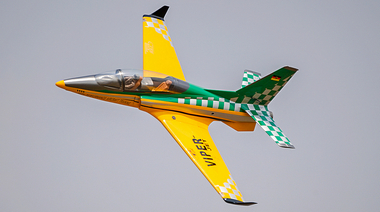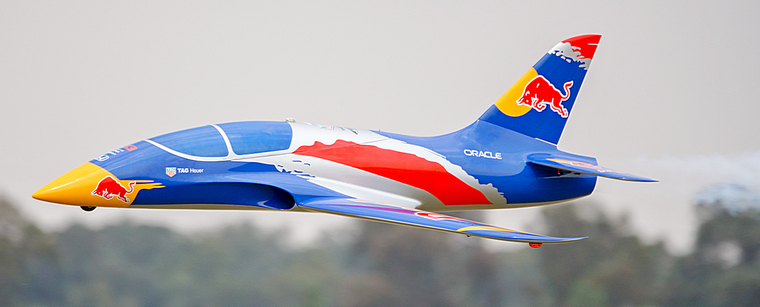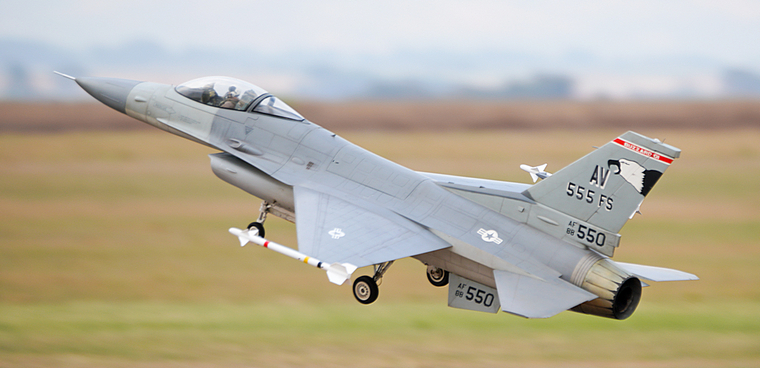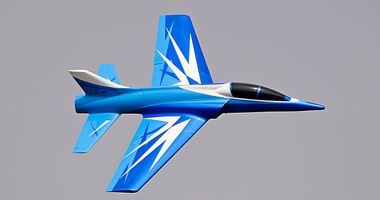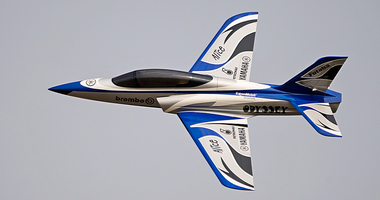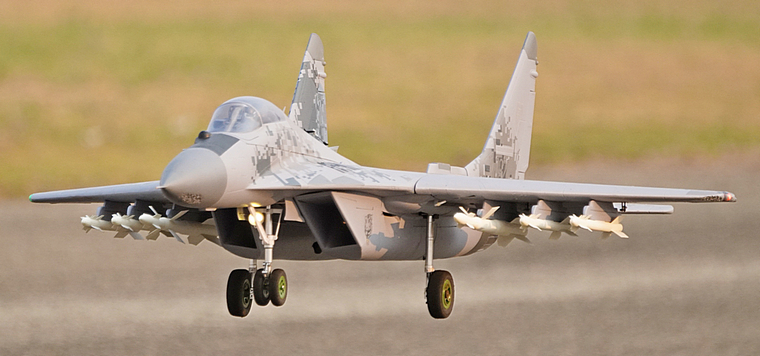 The day was not without its casualties; unfortunately, some of these planes made unplanned contact with terra firma, with some disastrous results for some. Back to the drawing board (hobby build room), trying to repair or salvage as much possible from the wreck.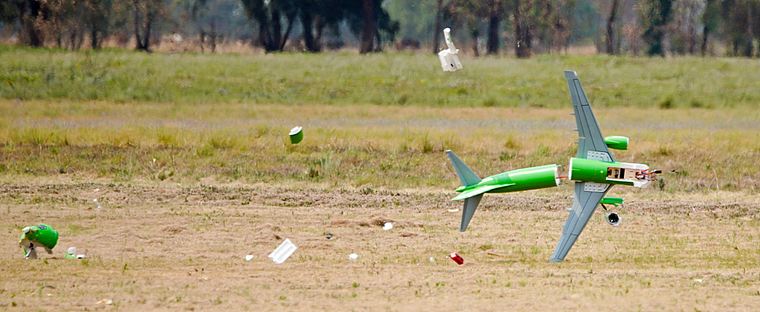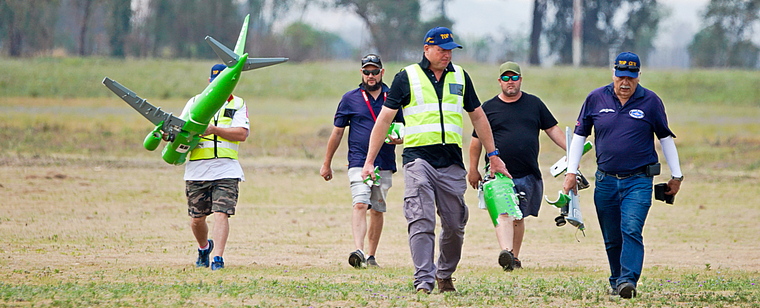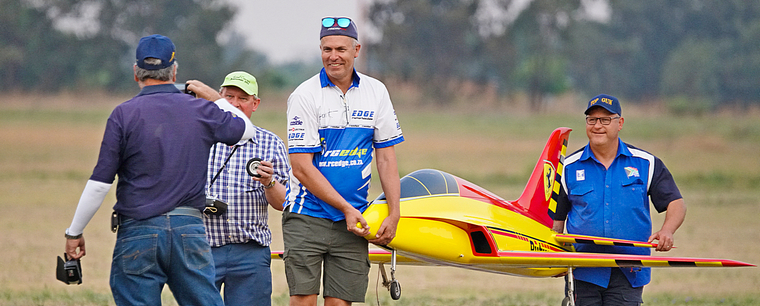 The largest and one of the most impressive R/C jets for the day was flown by Neville Wright. This Hawk R/C jet build is a very impressive 1:3.75 scale with a maximum take-off mass of around 27 kg! Powered by a 21kg KingTech turbine, this R/C jet didn't just look the part but also sounded like a real turbine engine jet.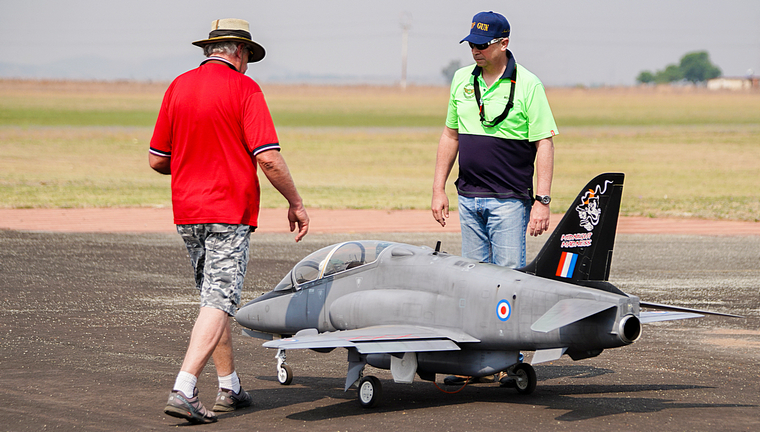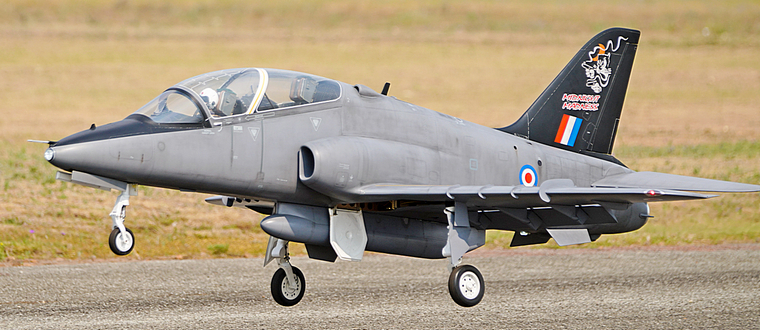 At lunchtime the pilots and visitors were treated to some R/C displays of a different kind. First up was the team from XLPower SA with a Specter 700 V2 R/C helicopter display which could only be described as an R/C dragonfly. With gravity defying manoeuvres at lightning pace, this was both spectacular and terrifying to watch, natural instinct is to expect this R/C helicopter to crash into the ground at any time!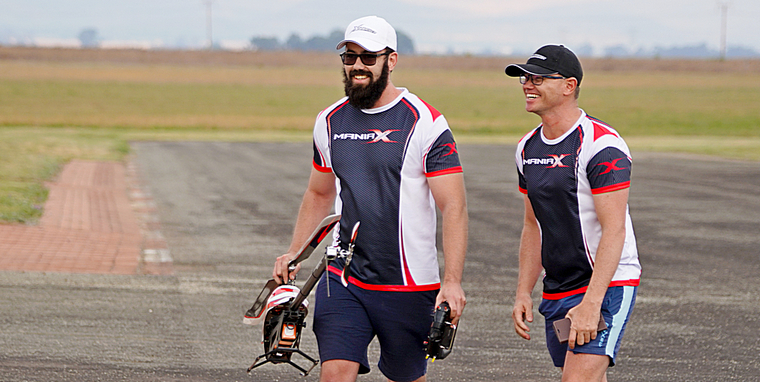 After the R/C dragonfly buzzed off, Joshua Twomey gave his signature large scale R/C plane display, flying his custom-made Extreme Flight Extra 300 V2 powered by 123cc GP petrol motor. He too performed a display which was certainly not what the Wright brothers intended when they designed the first aircraft! Joshua is an inspiration to us all and is well loved in the R/C aviation family. His jaw dropping displays are always a treat to watch.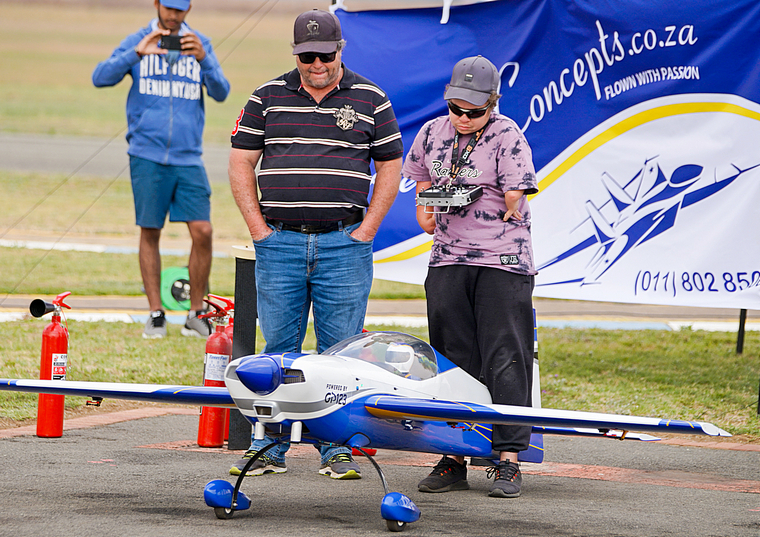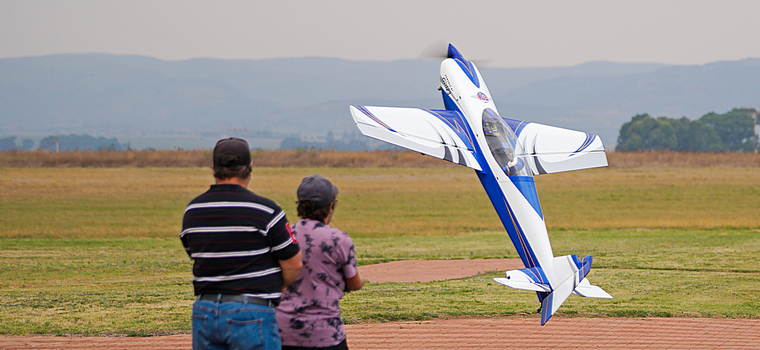 Another really impressive R/C jet was flown by Sanjay Kana. His 1:4 scale Aero L-39 Albatros R/C jet by CARF-Models has a very impressive livery which he showcased perfectly during his flying display.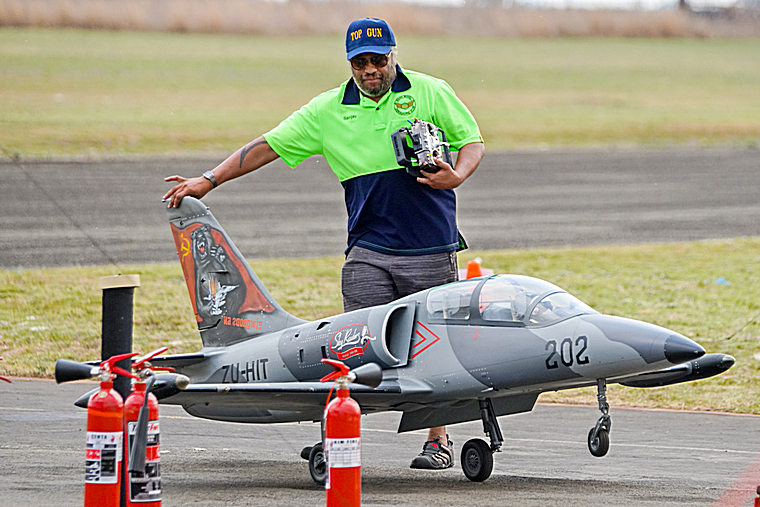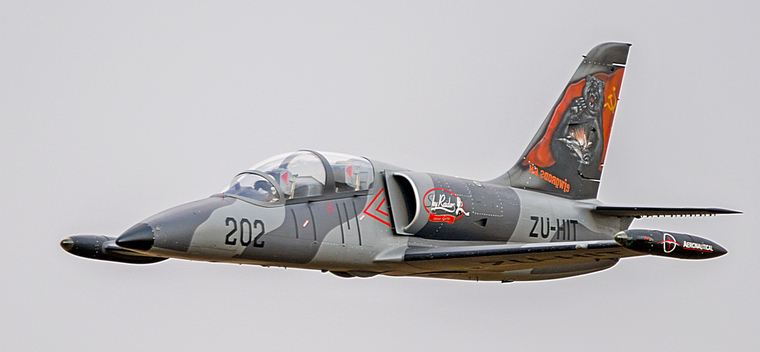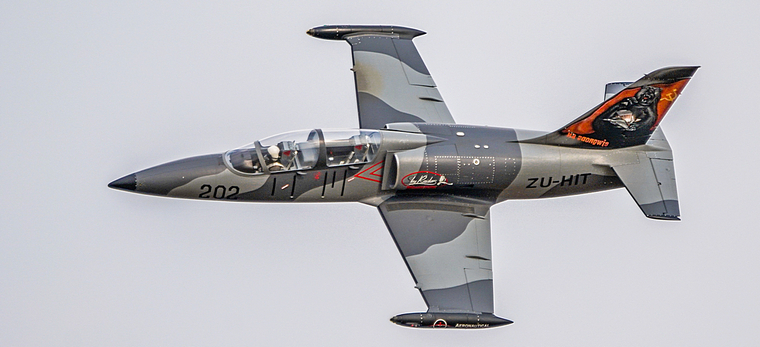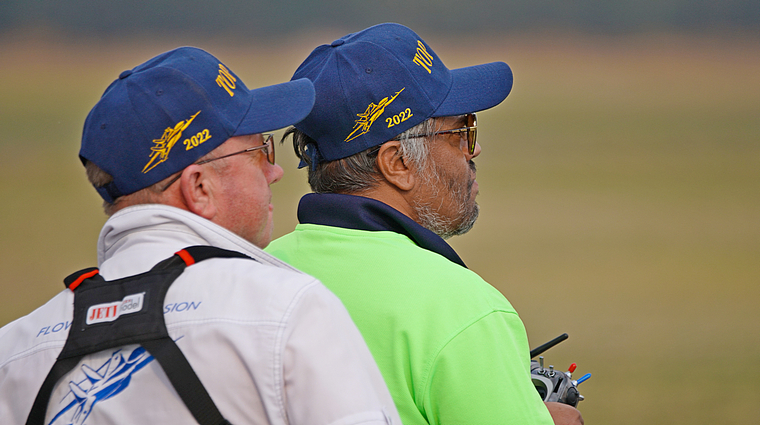 The days flying came to an end with some spectacular (and quite entertaining) sunset flying by Dean's ME-262 EDF R/C jet combined with a fireworks display set up by Daniel Ralefeta. It turns out synchronizing R/C planes flying through fireworks is quite a bit more challenging than was anticipated. It however provided for some very entertaining antics by our man Dan, the pre-mature detonator man! Even the moon decided to join in on the fun and gave the pilots the opportunity to get that elusive plane flying before the moon shot.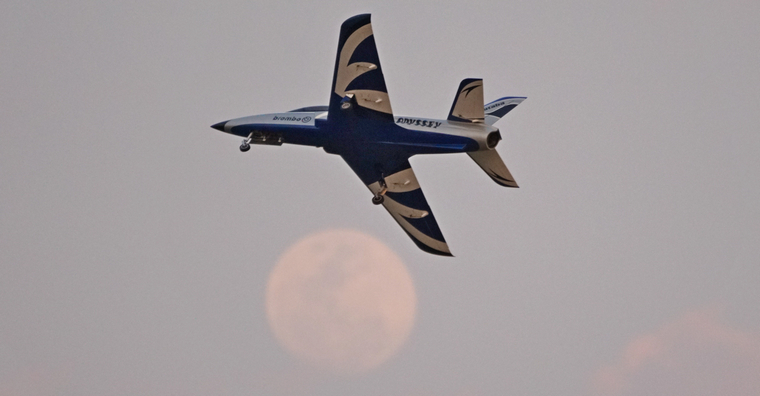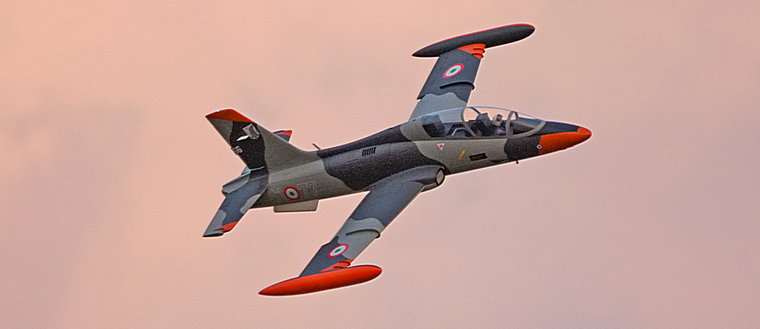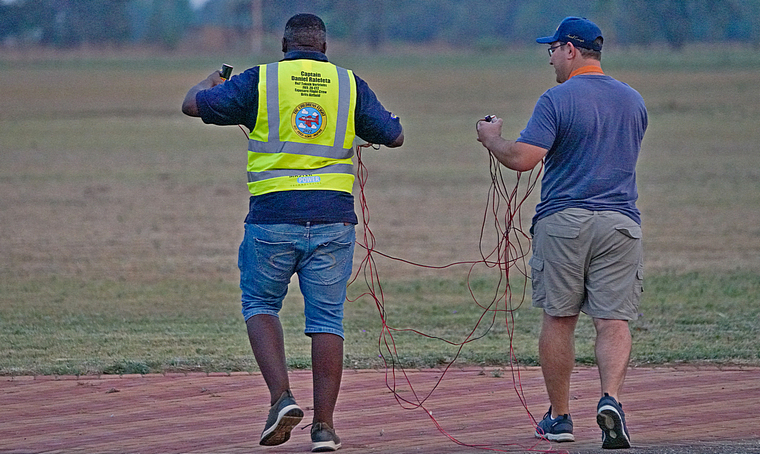 The day officially ended with a light hearted prize giving ceremony with prizes and certificates sponsored by Aerial Concepts and handed out by Dean. Afterwards all the pilots and families had a nice social event and enjoyed a delicious Spit-braai organized by Dean's team.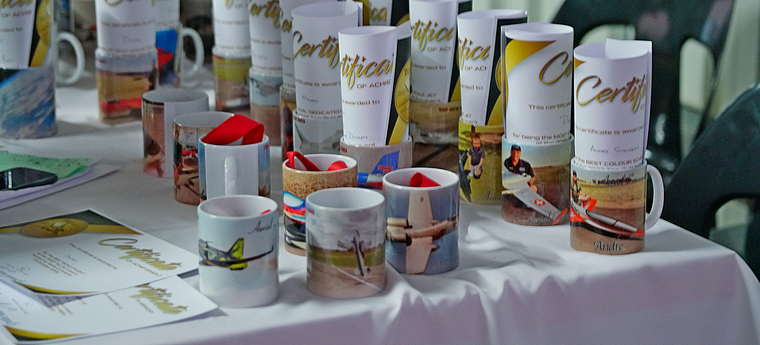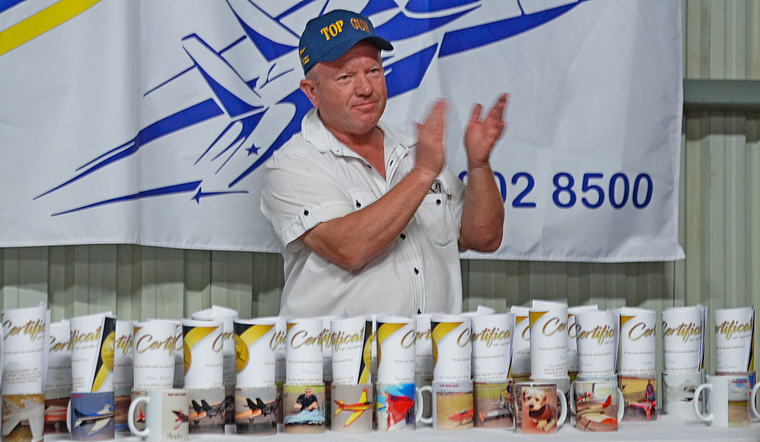 Congratulations on an exceptional event to Dean and his team and also to all the pilots who joined this fly-in; these kinds of events can only be successful with the healthy participation of the SAMJA community.


Aerial Concepts contact number is 011 802 8500, email: dean@aerialconcepts.co.za or visit their website at www.aerialconcepts.co.za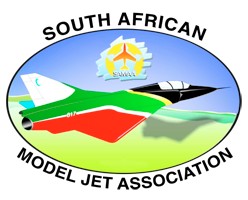 For more information on the South African Model Jet Association (SAMJA), please visit their website at www.sajets.co.za/php/home.php



Google Banner Ad