09.05.2021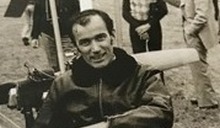 Born in 1938 near Milan, Vittorio Magni started his technical career in aviation in 1956 when he joined Agusta Spa, working in their transmission, engine and airframe departments.
In 1967 he imported the plans for a Bensen gyroplane from the USA and used them to build what became one of the first gyros to fly in Italy.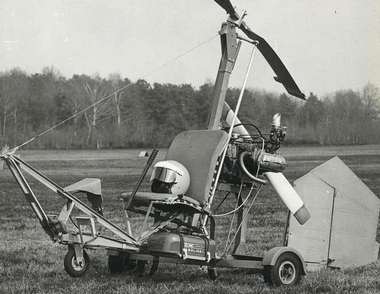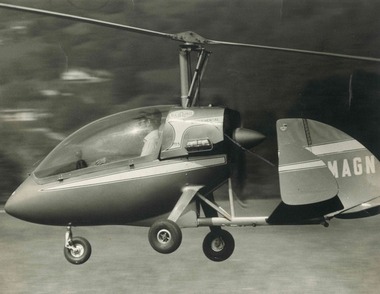 The evolution of Vittorio's designs.

After some years in Agusta and numerous professional experiences connected with flight, Vittorio founded VPM in 1976, a company manufacturing industrial ventilators and components for the aeronautical industry. In 1996, VPM became Magni Gyro and from the early experiments, he went on to develop a range of single-seat and two-seat gyros. To date, Magni Gyro has produced more than 1300 gyroplanes that are now flying all over the world and Vittorio is recognized as a pioneer in the gyro world and producer of exceptional flying machines.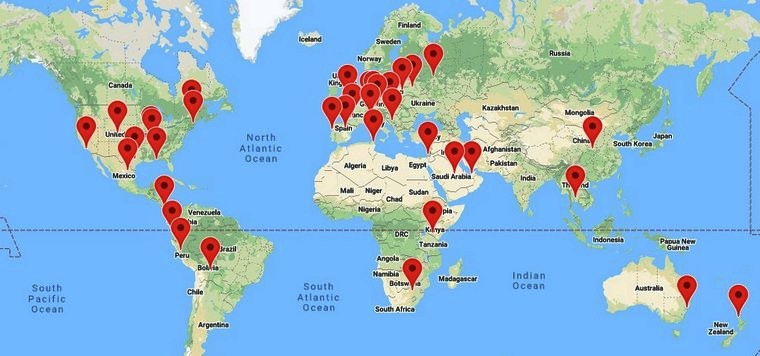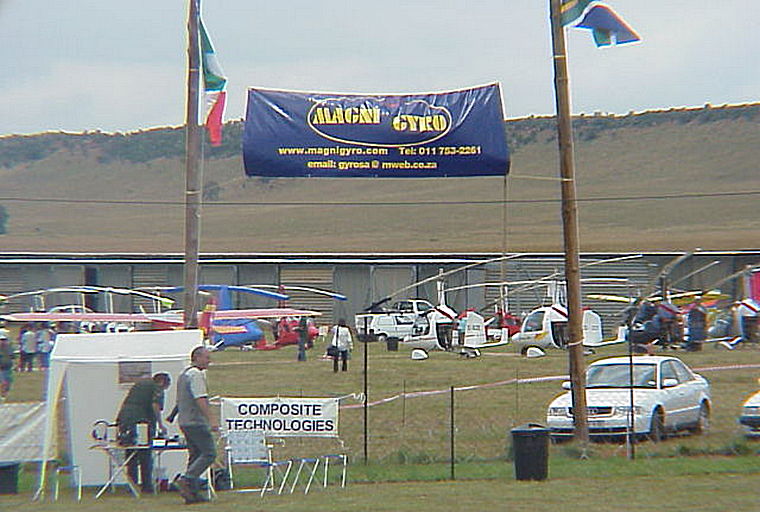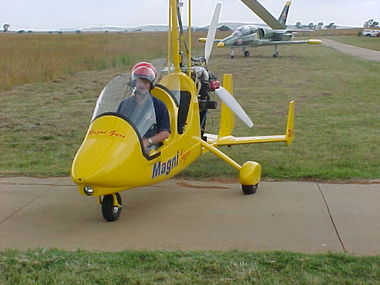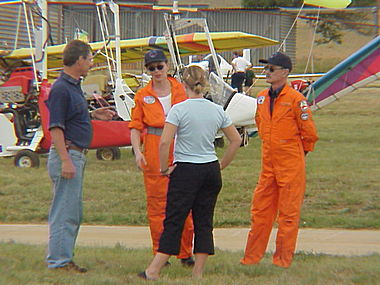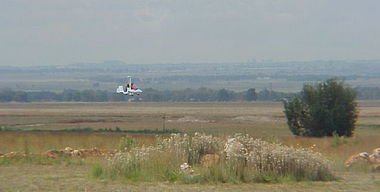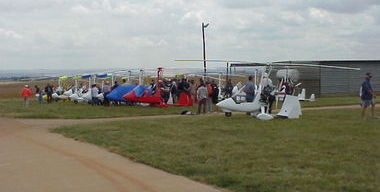 Vittorio is extremely attached to South Africa and has visited the country on a number of occasions. He attended the Magni Day at Syferfontein Airfield (FASY) and the International Gyro Conference at Thaba Nchu Sun. He has also been at the Aero Africa Defence Show, when the first VPM came to South Africa and he also flew the 1st M18 to arrive in S.A. at the Magni Day.
Butch Brown of Magni Gyro South Africa recalls that he was visiting the Aero Africa Show in 1992 at the then Jan Smut International Airport in search of a suitable game counting platform when he came across the VPM gyroplane stand.
"I had seen the Mini-Copter at the Virginia Air Show many years earlier when I was a schoolboy. At the time, I never realised that our paths would cross in the future. During my latter primary school and high school years, I got to ride small motorcycles as we lived near an area that had good roads and was private property, hence no licence required. I cannot recall exactly, but it may have been during my standard 8 year that I stripped my motorcycle with the intention to build a single seat helicopter using the motorcycle engine. Needless to say, it was a dead duck from the get go."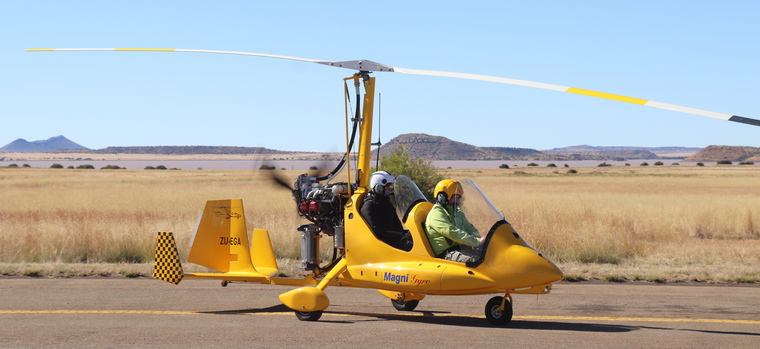 "Time passed, got married and I led a pretty normal life. Acquired a game farm and had periodic game counts done, mainly by Capital Air, who incidentally also counted game for the then Northern Transvaal Province, Department of Game Conservation. These counts were done at the same time as we bordered on one of their reserves."
"After a number of game counts, I decided to research possible aerial platforms to do this myself. A number of options were considered including a motorchutes:- thank heaven the idea never took flight. I saw the 1992 Aero Africa Show advertisement and the rest is history."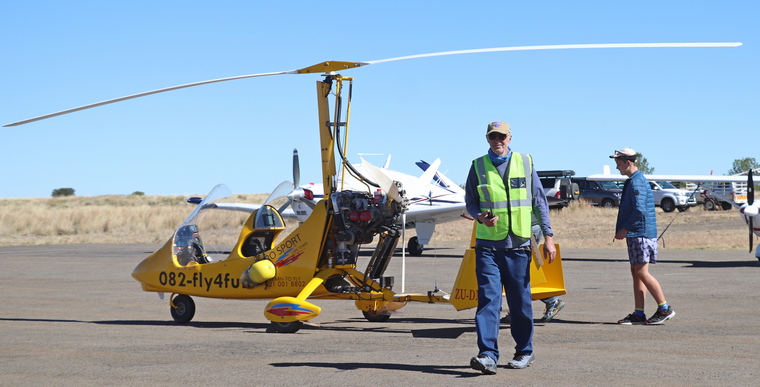 "Vittorio Magni, the owner and developer of the VPM range of gyroplanes and their then agent Flight Enterprises arranged to demonstrate and offer intro flights on the Sunday following the show at Vereeniging Airfield. We arrived on the Sunday as arranged took up the offer of a flip. The only thing that prevented me from signing on the dotted line was the price. I just couldn't come to terms that the price was similar to a BMW325i. A bit of steel tubing, fibreglass and an Arrow two stroke engine. Well, that reasoning soon faded and an order was placed with Flight Enterprises."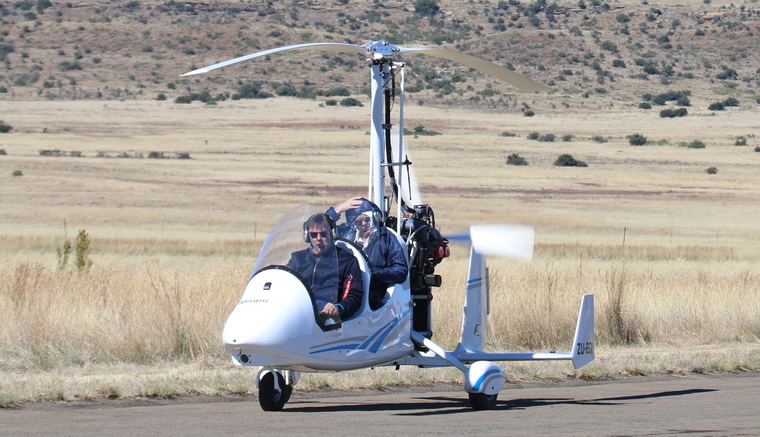 "The VPM M16 arrived in Cape Town during May 1993 and we drove down to Fisantekraal Airfield to collect it, little knowing that our woes with the DCA were about to start. To cut a very long story short and on the recommendation of a fellow VPM owner, (our gyros arrived together), I approached the then Commissioner of Civil Aviation, Mr Rene van Zyl and explained my predicament. To my absolute delight and astonishment, he allowed my gyro to be registered."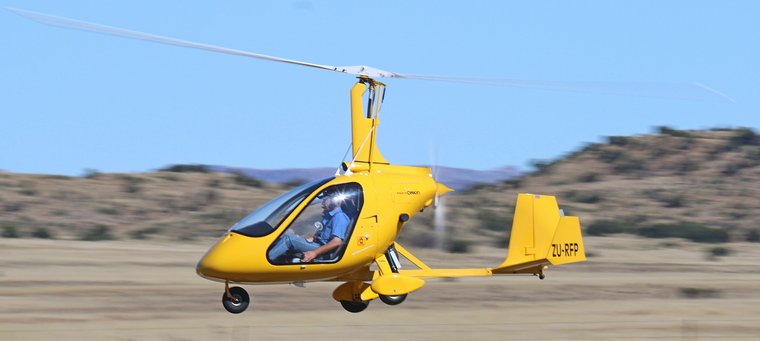 "This was new territory for the DCA and there were no rated gyro instructors. The DCA then permitted Eric Torr to fly with Buzz Bezuidenhout, a well- known ex air force helicopter pilot and instructor to issue Eric with an instructors rating and in turn Eric would do the flight test for Buzz's rating. As we could already fly by this time, we had to complete our ground school and Restricted Radio Station Licence courses before we could take our "Flight Test". This was duly done and Douw van Jaarsveldt and myself proudly walked away from the DCA with our fresh "Helicopter, Single Rotor" Pilot Licence, Type VPM M-16."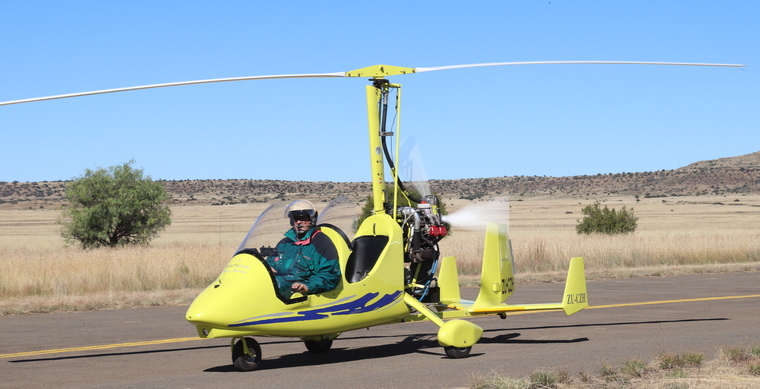 "Flight Enterprises disappeared and as there were a number of VPM gyros around, we decided to start by assisting other owners with importing parts. I travelled to Italy to meet with both Vittorio Magni and the Arrow engine management. To my surprise, I found that the Arrow engine manufacturer was in financial difficulty and their future was not secure. Vittorio Magni was also aware of this and had installed a Lycoming engine into one of his models. After a flight with Vittorio, I could not say I was impressed with the performance. The engine was too heavy."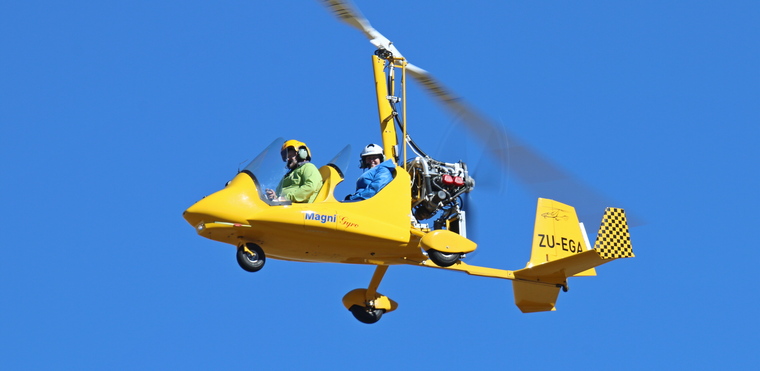 "Vittorio looked around the market. The Rotax 912UL 80Hp engine was available, but also did not have sufficient power and I returned home. With the demise of the Arrow engine and no suitable engine, the future of VPM was also at risk. After a brief period of instability and a name change from VPM to Magni Gyro, the Rotax 914UL turbo engine became available, which was an absolute game changer."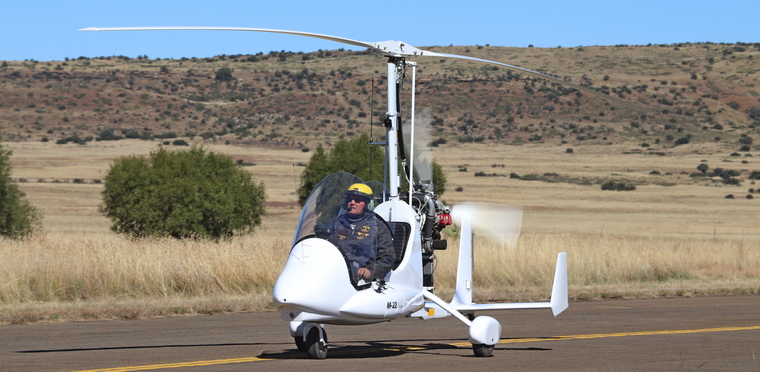 "Without actually flying the new Magni M16 fitted with the Rotax 914UL turbo, I risked ordering the 1st one to hit African soil. My order called for a white one. On opening the container doors on a sunny day in January 1998, we found that the M16 was bright yellow with red flashes. We all get over such trivial things and move on. At first, the performance was disappointing to say the least when compared to the Arrow 1000cc 120Hp 2 stroke."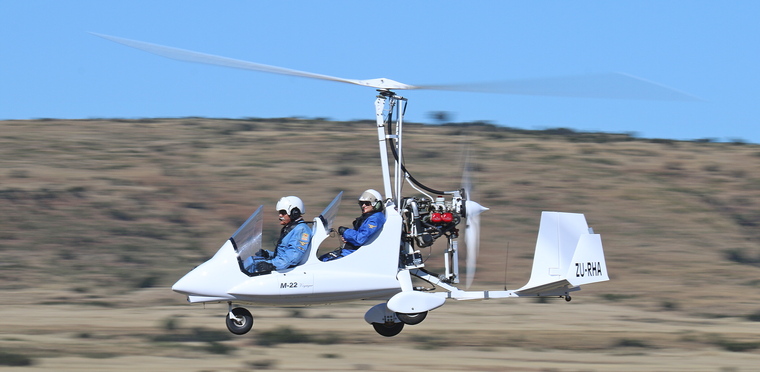 "As this was our first experience with a turbo engine and the local Rotax agent did know much either, we struggled along until we found that the airbox was loose. After rectifying this, the game was on. We were approached by the UK Magni agent for pre-owned VPM gyros and approached all the owners in South Africa we were aware of to sell their VPM's. Once we had moved the VPM's to our facility, the UK Magni agent, Jeff Hoyle and an instructor, David Beevers, came to South Africa to inspect them. We loaded them into a container and shipped them to the UK."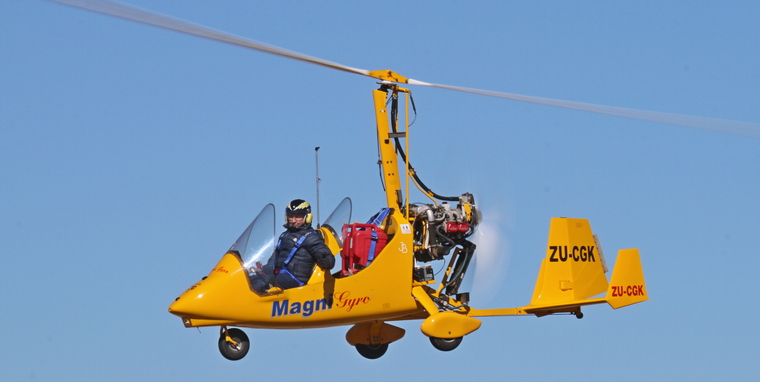 "We were appointed the agent for sub-Saharan Africa and received our first order from Francois Maritz which was followed Dirk van Zyl, Vic Venter and Johan Stemmet. Gyros had come to South Africa and interest steadily grew. Initially the potential of this amazing aircraft was not realised."
"Johan Stemmet put together a trip that would take us along the Orange River to the Atlantic, down to Cape Town and up the East Coast to Durban and back to Johannesburg. This was followed by a second trip which took us to Durban, then to Kosi Bay, all along the western boundary of the Kruger National Park, to Tzaneen and onward to Messina. The final two legs were from Messina to Ellisras and back to Joahannesburg, What an extraordinary experience. Gyros soon started popping up everywhere in South Africa, which in turn spread to many other countries."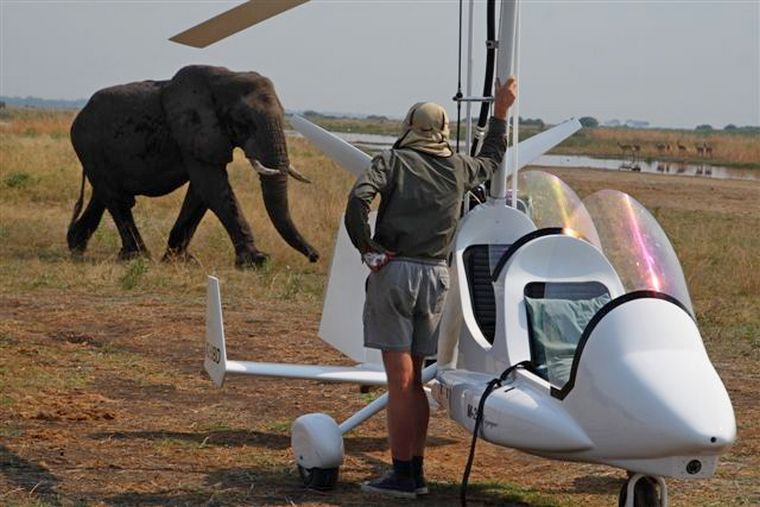 "We were inundated with requests to visit, go on flying safaris and share our experiences. It would be an injustice if we did not mention Kevin Katzke, who took amazing photographs and put out a monthly newsletter that had gyro pilots waiting anxiously for it. These newsletters were put on Magni agent websites around the world. South Africa was gyro paradise. One foreign visitor was from the UK CAA, who booked a "safari" to Namibia which included his gyro training and licence."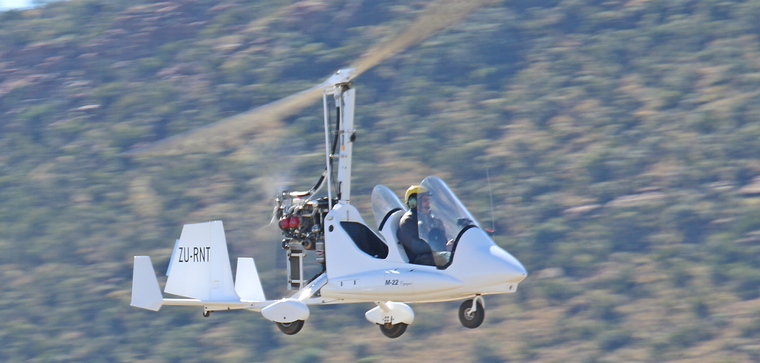 "Upon his return, his pale complexion had turned bright red. He looked completely wacked out and when asked about the experience, his words were. 'I'm stuffed, we did high flying, low flying and who knows what kind of flying, THIS WAS A COMPLETE MENTAL OVERLOAD' much to the amusement of his fellow pilots, who all seemed ready to go again. We remained in contact with him. He absolutely loved his stay here and the wonderful gyro experience."
"As the gyro population grew in South Africa, so did the interest in other ways to use them. From vehicle tracking, problem animal control, patrolling, crop spraying and any number of other innovative ideas. Given the success of Magni gyros in South Africa, we set up sub agencies in New Zealand and Australia. Eric and myself travelled there to assemble, test fly and train instructors there. The gyro virus had spread from South Africa to take over the world."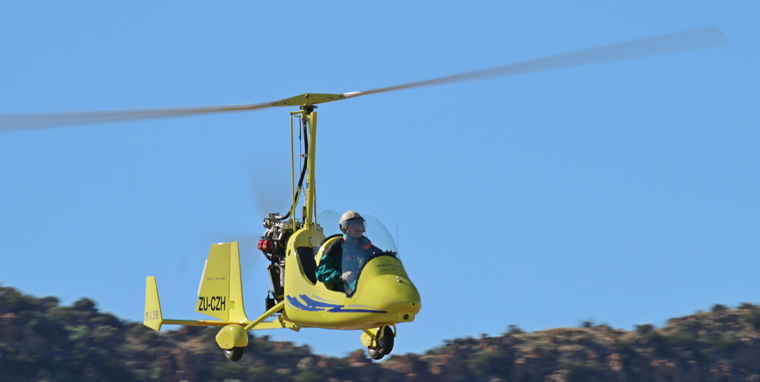 During the North meets South event organised by SAGPA, the South African Gyro Plane association at Gariep airfield, Magni's were well represented.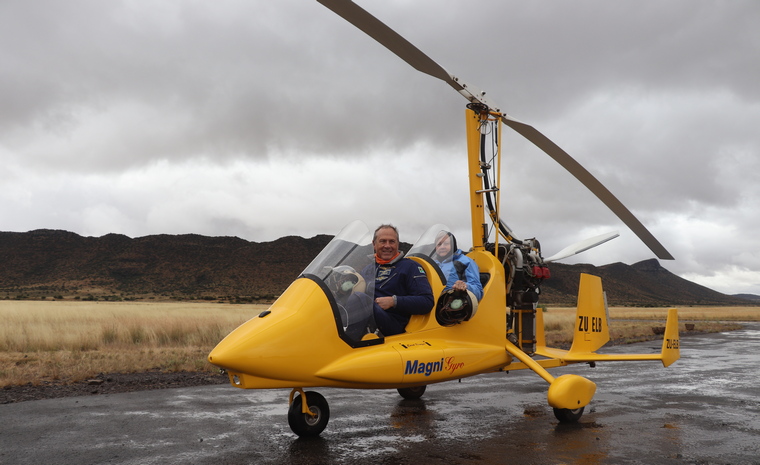 One of them was Karel Kruger, who flies a Magni M22 ZU-ELB. The Magni is Karel's second Gyro, the previous was by a different manufacturer. One of the reasons that he went for the Magni is that it is, in his opinion much, more stable than others that he has flown. Karel is not sure why that would be so, suggesting that it may be the heavier rotor. The Magni, according to him, is ideal for long trips, all one has to do is to trim it and once going in the right direction, she flies hands off. Karel is one of those that describe the Magni as the Toyota of Gyros, it just keeps going.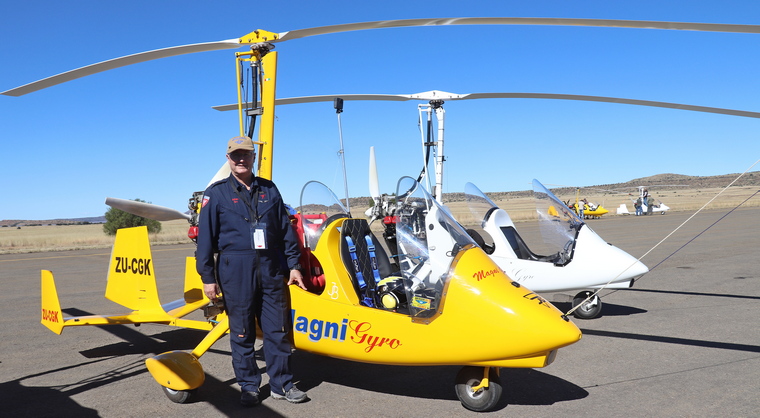 Another was Johan Burger, the owner of ZU-CGK, who flew from Worcester to Gariep for North meets South. He was one of the Gyros that flew in a gaggle with Len Klopper from Morningstar Airfield. Johan loves the reliability of the Magni. As a rather new pilot, he finds the handling to be perfect and stable, especially when flying slowly. The after sales service from the local agents in his opinion is out of this world. The reliability of the Magni is the most important aspect that stands out for him.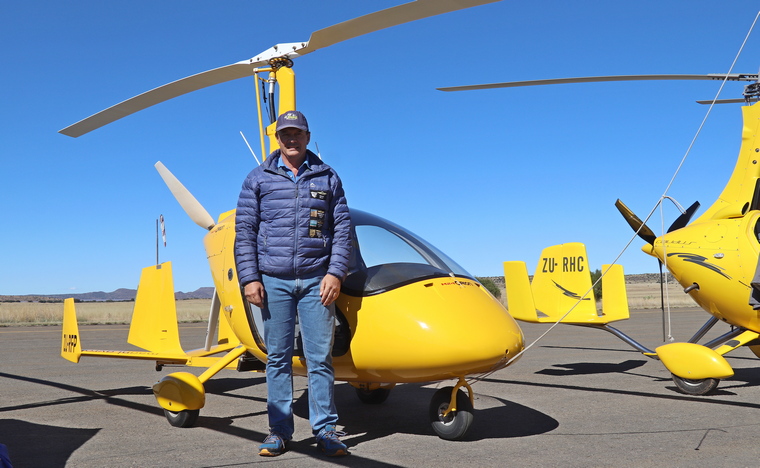 Ockert Bosch, a farmer, flew his M-24, ZU-RFP, from Harrismith in the Free State. He decided on the Magni because to him it is the John Deere of Gyroplanes. He loves her manoeuvrability and ease of handling, especially in difficult situations. The flight from Harrismith proved that. The weather was difficult but the Magni handled it with ease.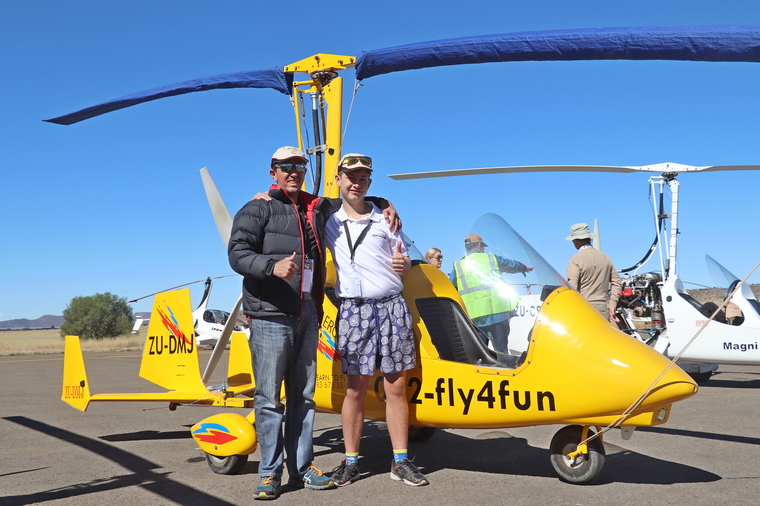 Jacque and son Ethan van Wyk flew ZU-DMJ from the Cape. The Magni, in his opinion, is bullet proof. It feels like one cannot make a mistake in her when flying. She is especially forgiving, specifically for a new pilot like him. Despite headwinds, his fuel consumption was surprisingly low.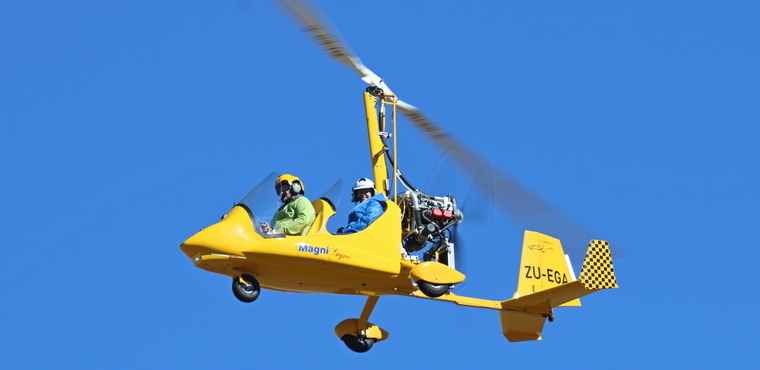 Dougie Hings (ZU-EGA) was one of the busiest pilots at North meets South. He flew down from Springs in Gauteng. The Magni, he said, has got no complicated technology that can give problems. As an aircraft, it just works.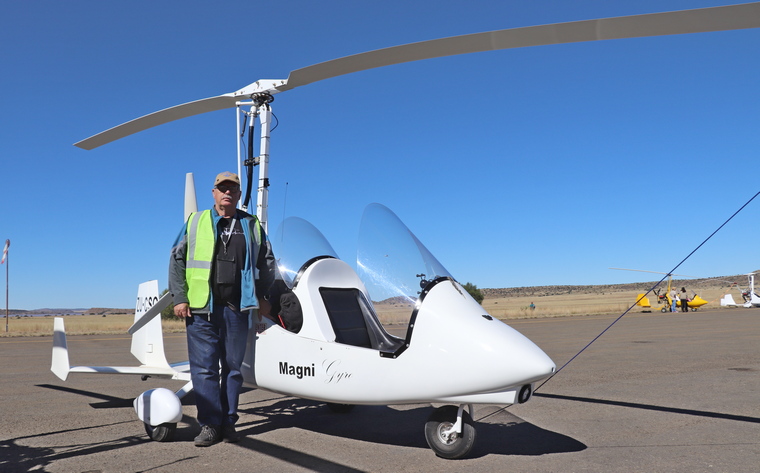 Andre van Zyl, the Chairperson for SAGPA, is an avid gyro flyer and has been flying gyros since 2013. He currently has 871 hrs on various gyro's. He flies a Magni M16 gryoplane and according to him, it is a very durable hardworking aircraft and very agile. The Magni, Andre said, is also very safe to fly and he thoroughly enjoys flying around Southern Africa. Andre also flies in most of the air shows in Southern Africa. Once he has completed his display, he will always get people that comment on the agility and the elegance of the display. Another factor that makes Magni ownership such a pleasure is the support from the agent, who is always willing to assist to keep the Magni gyro's flying in Southern Africa.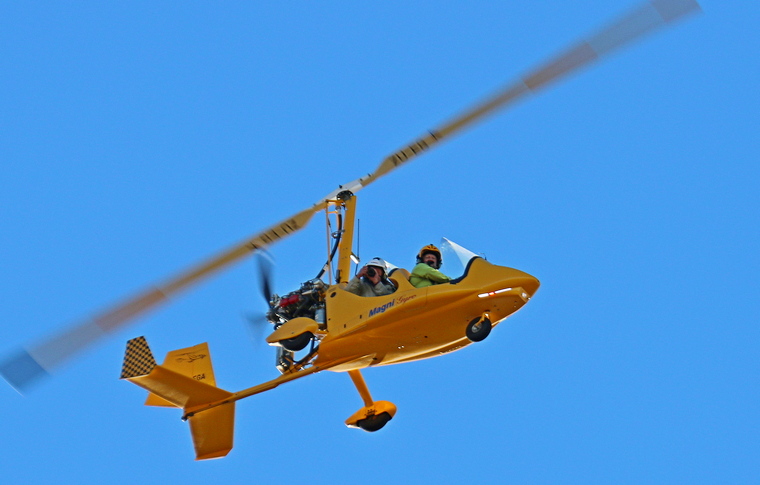 I have had the honour of having flown in three other makes of Gyros, so when Dougie offered me a flip in his Magni, I literary jumped at it and I soon realised why Magni owners are so proud of their machines. The Magni was a superb and stable camera ship and responded to Dougie's handling like a fighter plane. We had a leisurely flight over the dam and down the river and I could just imagine how pleasant it will be to do a real cross-country trip in her. Later in the afternoon, we again took to the sky for some air to ground photos and to follow another gyro in its take-off run. I was in this sortie that involved quick turns, that in my opinion, the Magni really excelled.
From humble beginning the Magni brand has made a name for itself worldwide.
PLEASE GO TO
www.youtube.com/channel/UCCuRVZAGodT6sztTeXBGeMw
and subscribe to our YouTube channel