Compiled by Willie Bodenstein



Google Banner Ad



THIS WEEK IN MIDWEEK UPDATE

Cabinet nod of approval for Milkor 380 UAV.
Piper Aircraft delivers first Pilot 100i to Skyborne's Vero Beach Campus.
The new PC-24 is here: more range, more payload, and even more possibilities.
First Boeing T-7A Red Hawk arrives at Edwards Air Force Base to begin U.S. Air Force flight testing.
InterGlobe Enterprises and Archer Aviation announce plans to launch all-electric air taxi service across India in 2026.
Canadian Ornge Air Ambulance Service upgrades fleet with order for twelve PC-12s.
Norway to add Sikorsky MH-60R helicopters for critical maritime missions.
Moya Aero & Fototerra Sign LoI for eVTOL Aircraft.
This week in History - a brief history of the Helderberg tragedy.
Worldwide incidents and accidents.
Bonus Video - Harvard A2A Shoot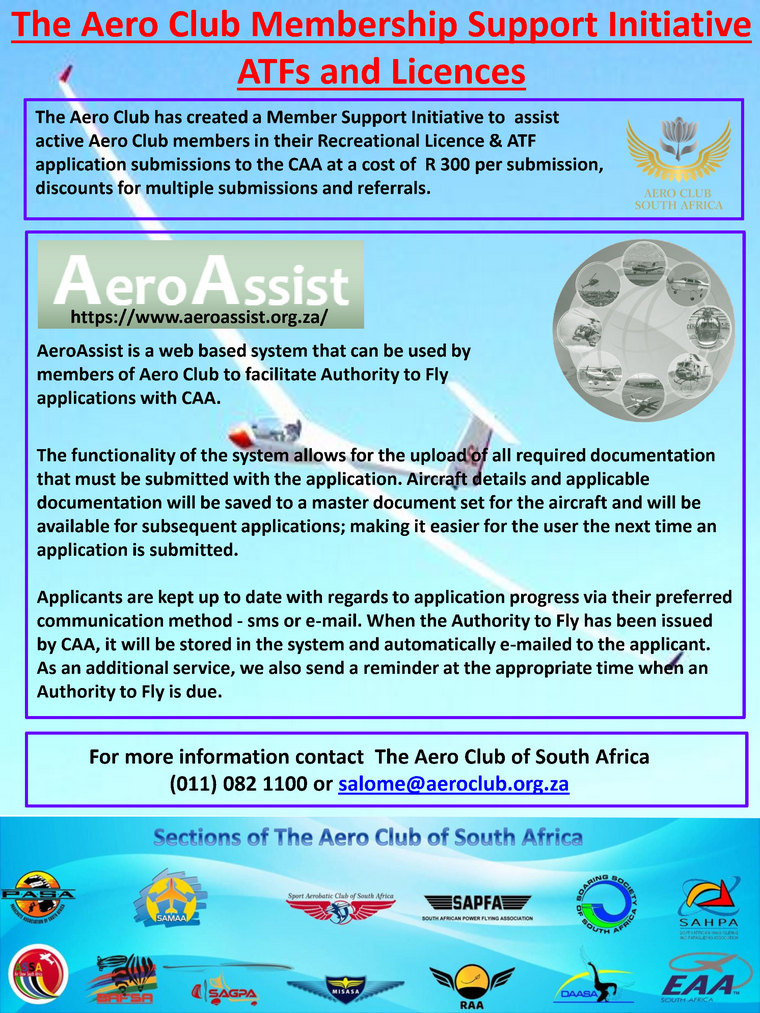 13 to 17
Dubai Airshow 2023. Contact: henrietta.fernandes@dubai.aero
18
EAA National & Chapter 322 Annual Awards Dinner Venue TBA. Contact Neil Bowden E-mail:
airadventuresa@gmail.com
25
Aero Club Awards 50 Viking Way Rand Airport (Menno Parsons hangar). Contact Sandra Strydom
sandra@aeroclub.org.za
Tel: 011 082 1100
26
SAA Museum Rand Airport in Memoriam SA 295 Helderberg. For more information call 076 879 5044 or email
info@saamuseum.co.ca


2
EAA Chapter 322 monthly gathering, fly-in breakfast EAA Auditorium. For more information contact Neil Bowden E-mail:
airadventuresa@gmail.com
2 to 3
SAC ACE of Base Heidelberg airfield Contact Annie Boon E-mail:
info@anniesaviationcorner.com
8 & 9
SACAA ICAD annual airshow Bisho. Contact Noel Godwin E-mail: noelcg05@gmail.com Cell: 082 414 7702
16 to 22
SSSA Open Class Gliding Comp in Welkom 15 to 22 December 2023 as well as a fly in on the 16th. Contact Dirk zero eight 25 five 839 forteen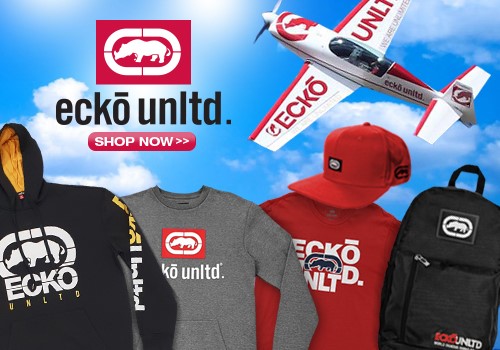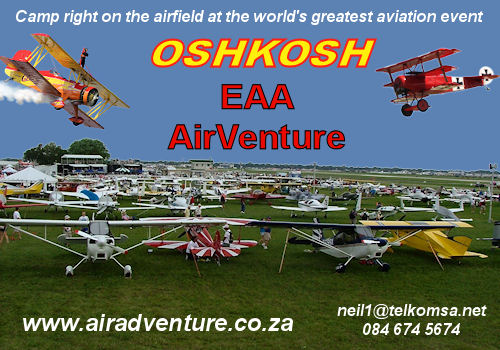 CABINET NOD OF APPROVAL FOR MILKOR 380 UAV
www.defenceweb.co.za

Acknowledgement of achievements in the South African defence industry (SADI) are few and far between so the pat on the back from the latest Cabinet meeting for private sector company Milkor earns a sustained round of applause.


The post-Cabinet meeting statement, delivered yesterday (Monday, 6 November) by Minister in The Presidency Khumbudzo Ntshavheni, congratulates Centurion-headquartered Milkor "on their successful launch of the Milkor 380 unmanned aerial vehicle (UAV), which places South Africa among the countries that continue to make strides in drone technology".
The statement further notes the Milkor 380 "is the largest drone built in Africa and it will be used by the defence industry for combat, border control, conservation efforts including to combat poaching".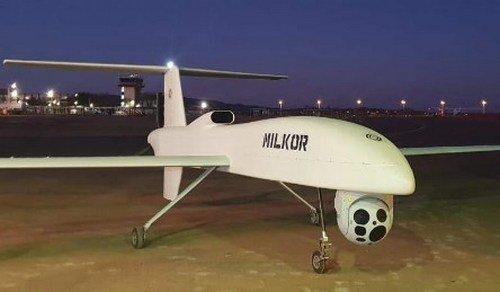 Milkor put the large UAV - it has an 18.6 metre wingspan and maximum take-off weight of 1 300kg - aloft for its maiden flight on 19 September. The Milkor 380 was unveiled some five years ago with successful taxi testing earlier this year.
The September maiden flight was hailed as "a significant" achievement for 42-year-old Milkor and the wider SADI by marketing and communication director Daniel du Plessis.
Flight trials are set to continue for the rest of this year and into the first quarter of next year.
Specifically designed for long endurance intelligence, surveillance, target acquisition and reconnaissance (ISTAR) operations, the Milkor 380 can carry a 210 kg external payload, including weapons and sensors. The UAV has previously been seen at defence exhibitions with Al Tariq X-series precision guided munitions, Halcon Desert Sting DS-16 guided bombs, FZ602 laser-guided rocket launchers, an L3-Harris gimbal, and Airborne Technologies' self-contained aerial reconnaissance (SCAR) pod.
Keeping the Milkor 380 aloft for up to 35 hours is a 135 horsepower, four-stroke, four-cylinder turbocharged Rotax 915iS engine. The power plant gives an expected service ceiling of just on 10 000 metres, a 250 km/h maximum speed and 150km/h cruising speed.
Five UAVs are in production at the company's Cape Town manufacturing facility and set for delivery next year, including for service in South Africa.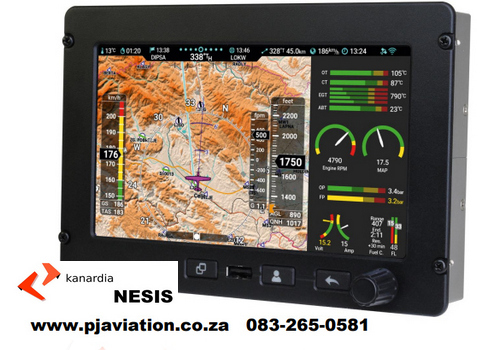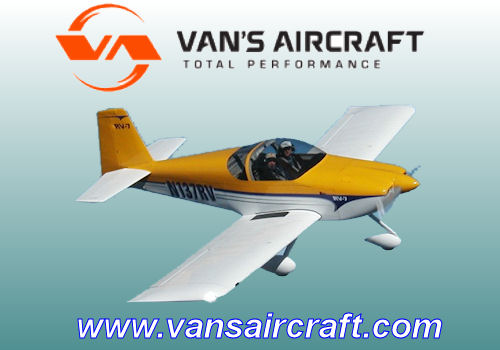 PIPER AIRCRAFT DELIVERS FIRST PILOT 100I TO SKYBORNE'S VERO BEACH CAMPUS

Piper Aircraft is proud to announce the delivery of Skyborne Airline Academy's first Pilot 100i. Skyborne recently signed a multiyear fleet agreement for eleven (11) new Pilot 100i aircraft, building upon their existing all-Piper fleet at their Vero Beach, Florida campus.


The Pilot 100i has successfully made its mark in the flight training space since production began over three years ago and is popular amongst flight schools of all sizes. With a full Garmin suite of avionics, including the GFC 500 digital autopilot, GNX 375 transponder, G5 standby display, and G3X touch screen PFD/MEFD, the Pilot 100i is a technically advanced platform that optimizes the venerable PA-28-181 for the flight school market.
Skyborne has risen to popularity in recent years, attracting talented international and domestic students to their career-focused professional pilot training programs. Earlier this year, their popularity expanded with the launch of the "Propel Flight Academy by Delta", a new partnership between Skyborne and Delta Air Lines. The program provides a defined pathway to a career at Delta and includes financial support and other resources for students to make the most of their flight training. Skyborne earned this exclusive designation from Delta as a result of their stellar industry reputation and ideal facility location. Both Skyborne and Piper Aircraft are based at the Vero Beach Regional Airport, named the top general aviation airport in the state of Florida in 2022 by the FDOT.
Presently, Skyborne operates an existing fleet of over fifty Piper Warriors, Arrows, and Seminoles. Their Pilot 100i fleet order enters them into the Piper Flight School Alliance, a one-of-a-kind initiative designed to highlight elite flight training programs operating a new-production Piper fleet. Skyborne's Pilot 100i deliveries began late last week and will continue through the remainder of 2023 into 2025.
"Piper Aircraft is proud to partner with Skyborne, our neighbours just down the taxiway from Piper headquarters," said Ron Gunnarson, Vice President of Sales, Marketing, and Customer Support. "Skyborne has an impressive history of training professional and competent pilots using Piper fleet products, and now with the addition of the Pilot 100i, we look forward to continuing to support that legacy."
"We are incredibly excited to add 11 Piper Pilot 100is to our fleet of 52 Piper aircraft," said Skyborne's Managing Director, Dan Peterson. "With these new Pilot 100is, we will be able to continue delivering world-class training to our student pilots. Piper being our neighbour and partner has been extremely beneficial to us both, as we train the next generation of pilots, and Piper continues to provide top-of-the-line aircraft."

THE NEW PC-24 IS HERE: MORE RANGE, MORE PAYLOAD, AND EVEN MORE POSSIBILITIES

Beginning with new aircraft deliveries in 2024, Pilatus has extended the payload-range capability of its Super Versatile Jet to achieve a maximum range with six passengers of 2,000 nautical miles (3,704 kilometres). Pilatus also incorporated an array of new interior amenities, including a large side-facing divan which can be converted into a bed!


The new PC-24 features a 600-pound (272 kg) increase in full fuel payload and maximum payload capacity. This enables operators to increase the PC-24's maximum range by 200 nm (370 km) with six passengers on board. The PC-24 now offers a full fuel payload of a single pilot plus 1,315 pounds (596 kg), and features a class-leading maximum payload capacity of 3,100 pounds (1,406 kg).
Bruno Cervia, Vice President of Engineering for Pilatus, explained: "The payload increase was achieved by refining both wing and fuselage structural elements to reduce the airframe empty weight while simultaneously increasing the maximum gross take-off weight limit. It's simply Swiss engineering at its best".
Pilatus engineers conducted an extensive flight test campaign to expand the entire envelope for the higher design weights. At the PC-24's maximum take-off weight, balanced field length at sea level is only 3,090 feet (941 metres), allowing the use of very short and even unpaved runways.
Already offering the largest cabin volume in its class, the interior of the new PC-24 has also been given a number of enhancements to improve the overall passenger flight experience. Ambient sound levels have been reduced through optimization of passenger service unit ducting, noise absorbing panels, and tuned engine accessory air intake ducts. Cabinetry, storage areas, and the Welcome Centre have all been refined to optimize the vast amount of space in the PC-24's cabin.
Pilatus partnered with Lufthansa Technik to incorporate a new integrated Cabin Management System (iCMS) featuring a 10" touch screen controller with 3D moving map, four high fidelity cabin speakers with a sub-woofer option, mood lighting, USB ports, and a media storage server.
Finally, in a first for this class of business aircraft, Pilatus is offering the option of a large side-facing divan that is 6 feet 6 inches (1.98 m) in length, and can be converted into a bed in flight.
All PC-24s from serial number 501 onwards will be equipped with a new feature to enable predictive services. The automated data transmission of key aircraft data directly to Pilatus upon landing will be analysed and, if necessary, a predictive recommendation is made to the operator.
CEO Markus Bucher said: "More range, greater payload, enhanced comfort and increased operability were the primary focus of this major PC-24 improvement program. The PC-24 upgrade includes over 1,000 modifications throughout the aircraft. Yet again, we went all the way to the limits of what is possible, making maximum use of our engineering capabilities to deliver the best PC-24 ever. With this major upgrade, there is simply no other business jet on the market capable of consistently performing like our Super Versatile Jet".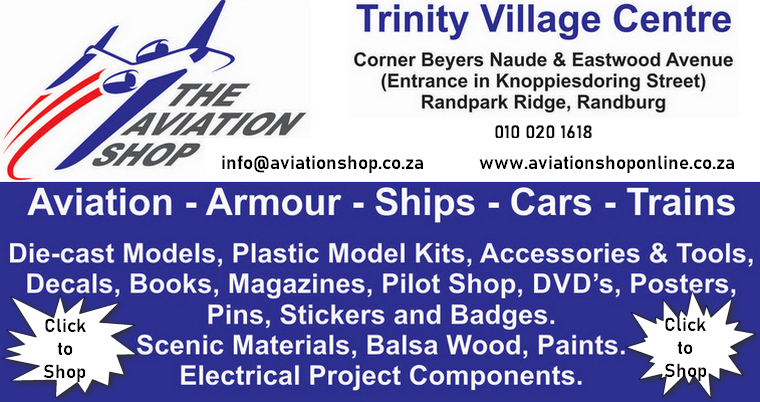 FIRST BOEING T-7A RED HAWK ARRIVES AT EDWARDS AIR FORCE BASE TO BEGIN U.S. AIR FORCE FLIGHT TESTING.

The first Boeing [NYSE: BA] T-7A Red Hawk advanced trainer for the U.S. Air Force has completed its 1,400-mile cross-country flight to Edwards Air Force Base in California to begin its next phase of flight testing. The aircraft, known as APT-2, is the first production representative jet off the assembly line and was piloted by a joint U.S. Air Force and Boeing aircrew.


The T-7A Red Hawk made stops at Air Force bases in Oklahoma, New Mexico and Arizona to refuel and offer base employees a firsthand look at the new advanced trainer before the final leg to Edwards. Boeing delivered the first Red Hawk to the Air Force on Sept. 15.
"This is a pivotal moment for the T-7 program," said Evelyn Moore, vice president and program manager, T-7 programs. "Bringing the T-7A Red Hawk to the heart of the U.S. Air Force's test community at Edwards for dynamic flight testing will prove the jet's performance as an agile and safe trainer for future pilots."
Once Air Force test pilots are familiar with the aircraft, they will expand the flight envelope starting with flutter testing. Two other Red Hawks will follow to test various flight attributes and systems as part of a rigorous series of tests.
"Like most test programs, we'll have discovery and we'll overcome it quickly," said Col. Kirt Cassell, division chief, U.S. Air Force, T-7A Red Hawk program. "This is the right team to go after any challenges we find."
In 2018, the Air Force awarded Boeing a $9.2 billion contract for 351 T-7A advanced trainers, 46 simulators and support. The T-7A will replace the Air Force's aging T-38 aircraft.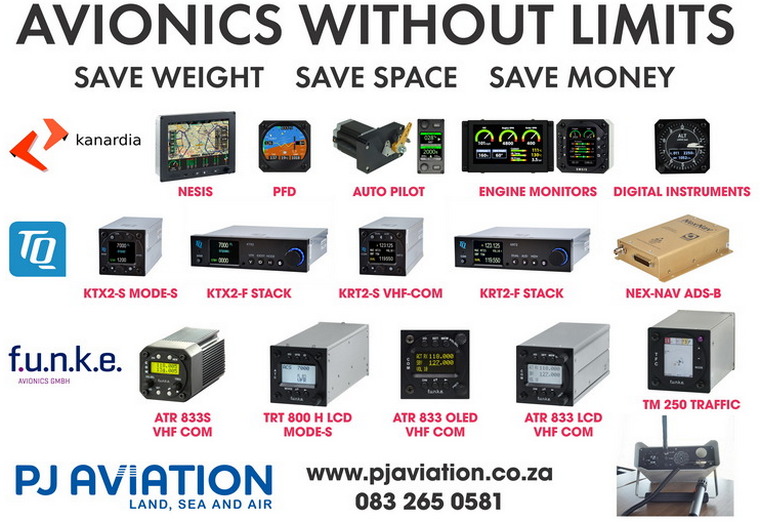 INTERGLOBE ENTERPRISES AND ARCHER AVIATION ANNOUNCE PLANS TO LAUNCH ALL-ELECTRIC AIR TAXI SERVICE ACROSS INDIA IN 2026.

InterGlobe Enterprises, India's foremost travel and hospitality conglomerate and Archer Aviation Inc. (NYSE: ACHR), a leader in electric vertical takeoff and landing (eVTOL) aircraft, announced today that they have entered into a memorandum of understanding (MOU) with the goal of partnering to launch and operate an all-electric air taxi service in India, subject to appropriate regulatory approvals and clearances.


Rahul Bhatia, Group Managing Director of InterGlobe, and Nikhil Goel, Chief Commercial Officer of Archer, signed an MOU to form a proposed partnership through which the parties aim to provide a revolutionary transportation solution for the country, improving urban mobility with safe, sustainable, and low-noise electric air taxi service that is cost-competitive with ground transportation.
The parties intend to work with select in-country business partners to operate Archer's aircraft, finance and build vertiport infrastructure, and train pilots and other personnel needed for these operations. The partnership also plans to finance the purchase of up to 200 of Archer's Midnight aircraft for the India operations.
Archer's Midnight aircraft is a piloted, four-passenger electric vertical takeoff and landing aircraft designed to perform rapid back-to-back flights with minimal charge time between flights. The goal is for a passenger on an InterGlobe-Archer flight to be able to fly the 27-km Delhi trip from Connaught Place to Gurugram, typically taking 60 to 90 minutes by car, in approximately 7 minutes.
In addition to urban air taxi services, the parties plan to pursue a variety of other use cases for the electric aircraft in India, including cargo, logistics, medical and emergency services, as well as private company and charter services.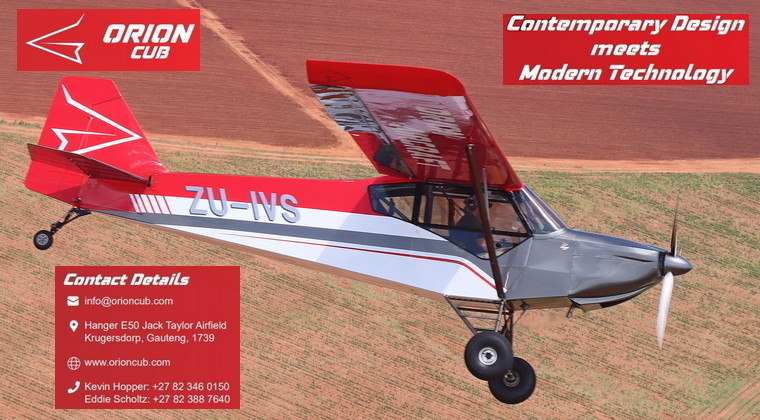 CANADIAN ORNGE AIR AMBULANCE SERVICE UPGRADES FLEET WITH ORDER FOR TWELVE PC-12S

Ornge, the provider of air ambulance and critical care transport services for the Canadian province of Ontario, will take delivery of twelve PC-12 single-engine turboprop aircraft between 2026 and 2030 to modernize its fleet and provide essential air medical services to its citizens. The announcement was made by Hon. Sylvia Jones, Ontario's Minister of Health, on 7 November at a news conference at Ornge's base in Sudbury.

Ornge currently owns and operates a fleet of fixed and rotor wing aircraft, including eight Pilatus PC-12 NGs, which will be rotated out of service with the acquisition of new PC-12s. Ornge has been operating its current fleet of PC-12s since 2009.
Dr. Homer Tien, President and CEO of Ornge, stated: "The Pilatus PC-12 has played a significant role in Ontario's air ambulance program for many years. Its performance, versatility and reliability have helped us deliver high quality care in transport across the province, including many remote Indigenous communities in the north. With the renewal of our fleet, we know that this aircraft will continue to help us save lives and deliver health equity for generations to come."
Ornge's Operations Control Centre, located in Mississauga, coordinates all logistics related to Ornge medical transports operating out of 14 bases across Ontario. Ornge serves more than 13 million people in an area spanning over one million square kilometres. Operating the largest air ambulance and critical care land ambulance fleet in Canada, Ornge performs approximately 20,000 patient-related transports per year.
The global fleet of more than 2,000 PC-12 aircraft are used in a wide range of missions, including air ambulance, special missions, private and corporate transport, fractional and charter operations. The PC-12 is renowned for its safety, versatility, and low operating costs, while providing a large cabin ideally suited for patients and attendants needing aerial medical transport.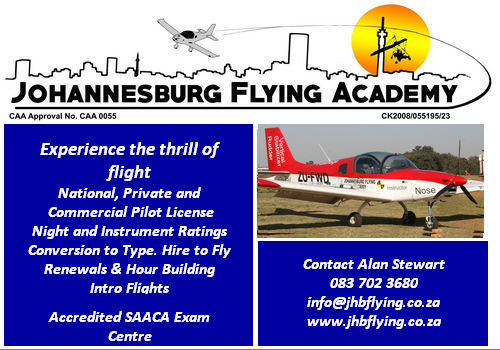 NORWAY TO ADD SIKORSKY MH-60R HELICOPTERS FOR CRITICAL MARITIME MISSIONS

The U.S. Navy awarded Lockheed Martin (NYSE: LMT) a contract to produce six multi-mission MH-60R Seahawk® helicopters for the Norwegian government. Designed and built by Sikorsky, a Lockheed Martin company, MH-60R aircraft will enable Norway to perform multiple maritime missions, including search and rescue and coastal and offshore patrol.

"Sikorsky and the U.S. Navy have 40 years of experience designing, building and improving SEAHAWK helicopters for operations in extreme maritime environments, and preparing militaries worldwide for ever-evolving threats," said Hamid Salim, vice president, Sikorsky Maritime Systems.
Norway and other nations can depend on the SEAHAWK aircraft for: high reliability, advanced mission systems and sensors, low flight hour costs, and low maintenance and sustainment costs.
Norway's order marks the second MH-60R contract award in less than a month. On Oct. 12, the U.S. Navy awarded Lockheed Martin a contract for eight Spanish Navy MH-60R aircraft.
Sikorsky has delivered 330 MH-60R aircraft to five countries. Sixty-four more are on order or in production for India, Greece, South Korea, Australia, Spain and Norway.
" This platform has a long and proven track record of reliability and flexibility in operational environments similar to those faced by the Norwegian Air Force and Coast Guard. This is why we believe the MH-60R is the solution that best meets Norway's current requirements, and why we are very pleased to see this contract moving forward", said Brigadier General Jarle Nergård, head of the Air Systems Division of the Norwegian Defence Materiel Agency.
A first-time operator of SEAHAWK helicopters, Norway is expected to receive all six MH-60R aircraft by 2027.
"The MH-60R is designed for all aspects of land and maritime operations from the vast majority of air-capable ships", said Capt. William Hargreaves, program manager, H-60 Multi-mission Helicopter Program Office. "We are confident in Norway's selection of this unmatched, multi-mission helicopter to support their coast guard."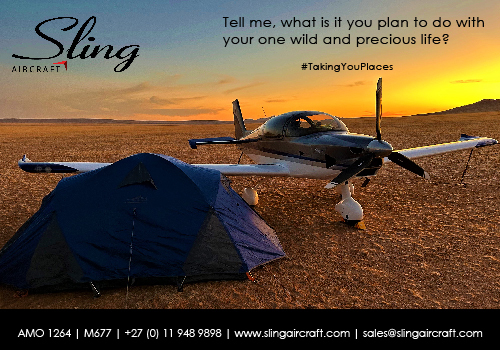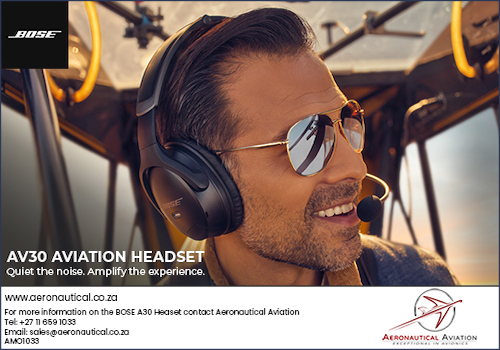 MOYA AERO & FOTOTERRA SIGN LOI FOR EVTOL AIRCRAFT

Fototerra, a Brazilian aerial survey company, plans to use Moya Aero's eVTOL for digital aerial photogrammetry, hyperspectral digital aero photogrammetry, LiDAR surveys and environmental observation


Fototerra plans to deploy the aircraft for digital aerial photogrammetry, hyperspectral digital aero photogrammetry, LiDAR surveys and environmental observation.
The Moya eVTOL will receive specific equipment for capturing images, demonstrating its versatility in application. The Moya eVTOL is expected to enter into operation in 2026.
"We designed the Moya eVTOL for different missions. We can adapt the vehicle to attend various segments," said Alexandre Zaramela, Moya Aero CEO.
Fototerra offers various services and products linked to generating images that allow cartographic surveys, among others.
"Since its foundation, Fototerra has always been ahead of its time, implementing new technologies. Moya eVTOL is an essential step towards improving our service provision," a Fototerra spokesperson added.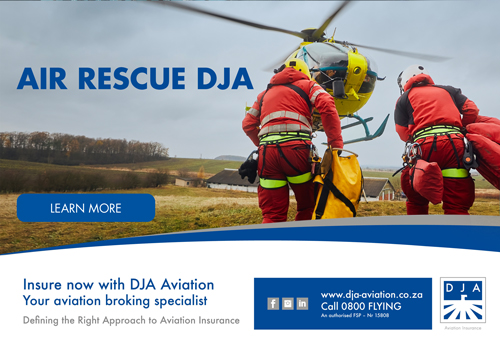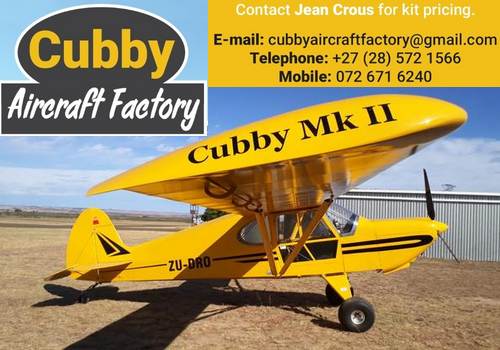 Australia, Goulburn Weir, VIC: The aircraft sustained substantial damage in an impact with the terrain at Goulburn Weir, Victoria. One occupant was fatally injured and another received serious injuries.
USA, Corona Municipal Airport, Corona, CA: Five light planes including a Mooney M20E Chaparral were destroyed in a hangar fire at Corona Municipal Airport (KAJO), Corona, California.
Australia, 70 km SE of Cloncurry, QLD: A Gulfstream 695A Jetprop Commander 1000, operated by Agair Logistics crashed about 70km southeast of Cloncurry, Queensland. The three occupants perished and the aircraft was destroyed. According to preliminary information, the purpose of the flight was for mapping areas of recent bushfire activity in western Queensland and gathering vital terrain data for use during future bushfires. While the survey area was not subject to a bushfire at the time, the flight was part of ongoing fire response in Queensland. ADS-B data shows that the airplane was cruising at around 28000 ft when it began a rapid out of control descent. At one point, the airplane had an average rate of descent of -9,600 ft/min.
Honduras, Puerto Lempira Airport, Gracias a Dios: After a bird strike, the pilot of a BAe Jetstream 32 had to perform an emergency landing at Puerto Lempira Airport. The nose cone of the airplane sustained substantial damage. There were no personal injuries.
Brazil, Itanorte, MT: A Bolivian Cessna 210 Centurion (G or H model) transporting drugs crash landed on a road in the Itanorte district, Mato Grosso, and 450 kg of drugs were confiscated. The pilot fled the scene and the aircraft was written off.
Australia, about 30NM E of Mooloolaba, Coral Sea, Sunshine Coast Region, QLD: A Cessna 421C Golden Eagle II suffered an engine failure and tried to return to Sunshine Coast Airport (MCY/YBSU), but ditched into the waters of the Coral Sea, about 30NM east of Mooloolaba, Sunshine Coast Region, Queensland. Both occupants were rescued and the aircraft sank.

Argentina, Aeroclub Villa Cañas, SF: An Aero Vodochody L-29 Delfin jet, registration LV-X468, was destroyed when it impacted the ground during an aerobatic manoeuvre at the Aeroclub Villa Cañas, Santa Fe Province, Argentina. The two occupants onboard sustained fatal injuries. Online videos show that the aircraft in a low altitude flyby over the airport before it started (what appears to be) a Victory Roll manoeuvre. At the top of the roll the aircraft entered a dive from which it was not able to recover.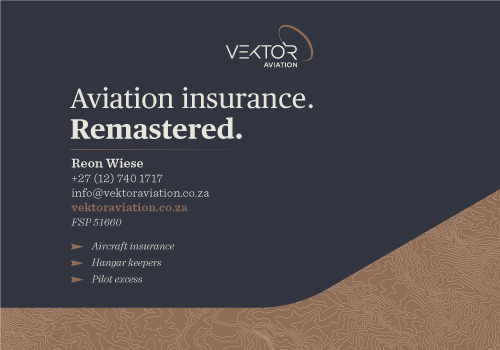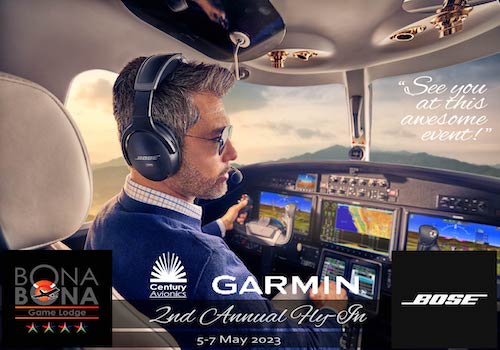 A BRIEF HISTORY OF THE HELDERBERG TRAGEDY

South African Airways Flight 295 was a commercial flight from Chiang Kai-shek International Airport, Taipei, Taiwan to Jan Smuts International Airport, Johannesburg, South Africa, with a stopover in Plaisance Airport, Plaine Magnien, Mauritius. Flight 295 had 140 passengers and six pallets of cargo on the main deck.


The aircraft involved, a Boeing 747-244BM Combi registered ZS-SAS and named Helderberg, made its first flight on 12 November 1980 and was delivered to South African Airways on 24 November 1980. The Boeing 747-200B Combi model permits the mixing of passengers and cargo on the main deck according to load factors on any given route and Class B cargo compartment regulations. Flight 295 had 140 passengers and six pallets of cargo on the main deck.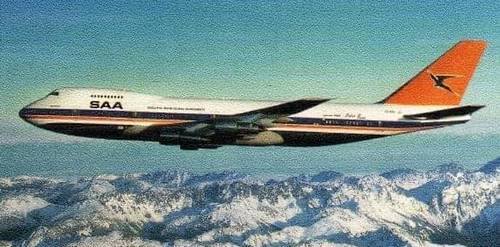 At some point during the flight, believed to be during the beginning of its landing approach, a fire developed in the cargo section on the main deck which was probably not extinguished before impact. The 'smoke evacuation' checklist calls for the aircraft to be depressurised, and for two of the cabin doors to be opened. No evidence exists that the checklist was followed, or that the doors were opened. A crew member might have gone into the cargo hold to try to fight the fire. A charred fire extinguisher was later recovered from the wreckage on which investigators found molten metal.
South Africa mounted an underwater search, named Operation Resolve, to try to locate the wreckage. After recovery of the wreckage from 4,000 m (13,000 ft) below the surface of the ocean, the aircraft's fuselage and cabin interior were partly reassembled in one of SAA's hangars at Jan Smuts Airport where it was examined and finally opened for viewing to the airline's staff and selected members of the public.
The official inquiry, headed by Judge Cecil Margo, was unable to determine the cause of the fire but determined that inadequate fire detection and suppression facilities in the class B cargo bays were the primary cause of the aircraft's loss. This lack of a conclusion led to conspiracy theories being advanced in the years following the accident.

Harvard A2A Shoot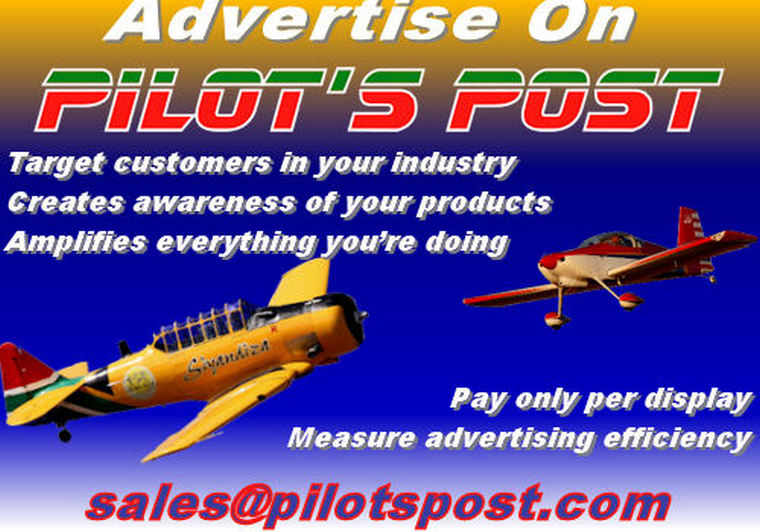 Google Banner Ad