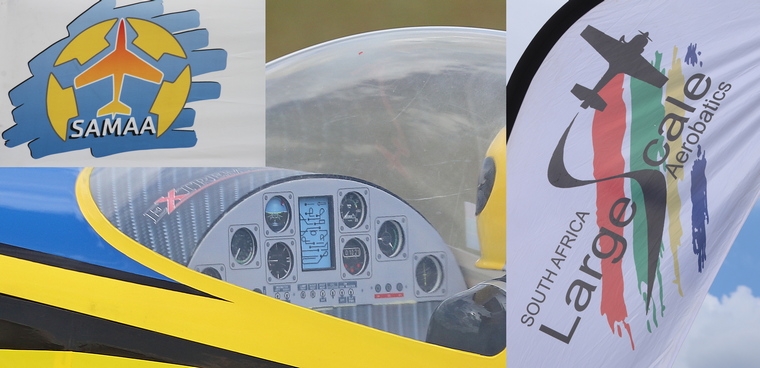 I became a resident of Kempton Park in 1974, initially living in an apartment complex in Rhodesfield before moving into a house in 1976 that we had built in the then new suburb of Norkem Park. One of my favourite things to do on a Saturday was to visit Barnstormers RC Club that was then situated somewhere between Esther Park and Edenvale and close to Modderfontein.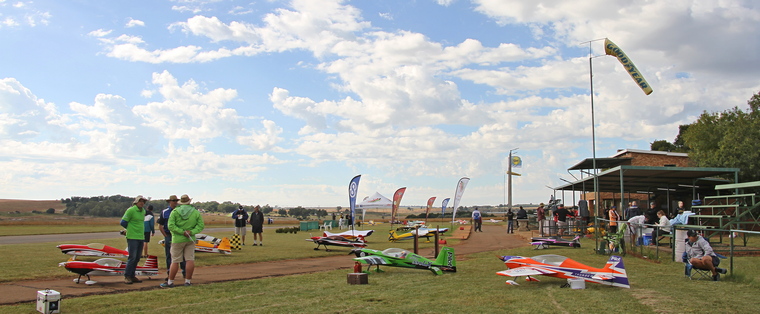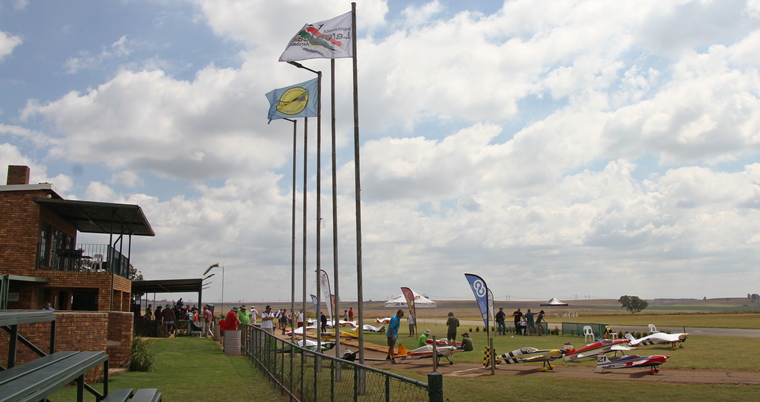 Barnstormers was founded in 1972. The club later moved to its current location and so did I, first to Nestpark and later to Bredell, both not that far from the club. Although I was never a member or flew RCs, it remained, when I have time on my hands, one of my favouite places to visit and it still is.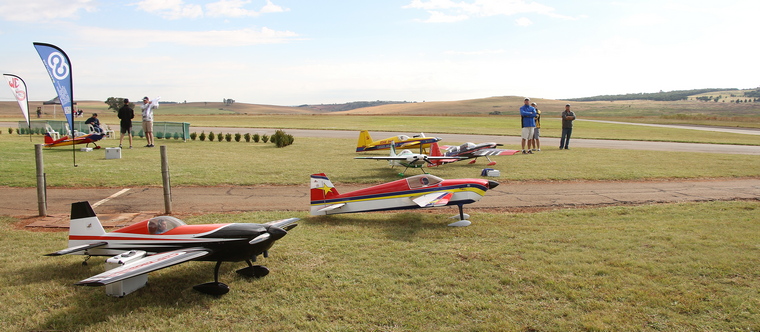 Since then, with the help of the members and the community, the club has grown to what you see today. Barnstormers caters for many forms of flying, including fixed wing, helicopter, control line, turbine, drone and FPV. Over the years the club has been upgraded to include a bar, recently tarred and extended runways and taxiways, dedicated helicopter facilities, braai areas and secure parking. The club offers a great experience for pilots and spectators alike. The main runway is 176m long (Tarred Surface) and 8.9m Wide. With a mowed over-run of 92m (South East end) and 55m (North West end), this gives it a total length of 323m of usable runway.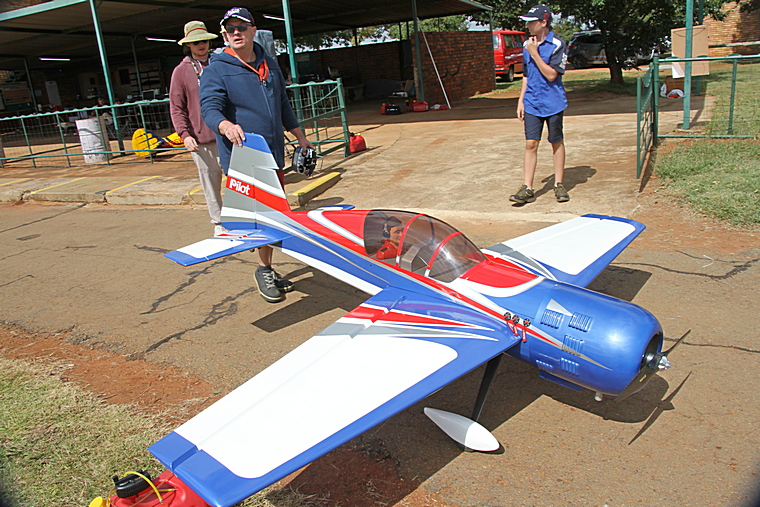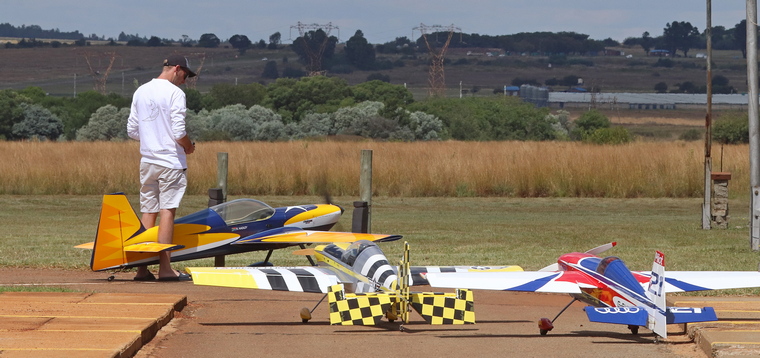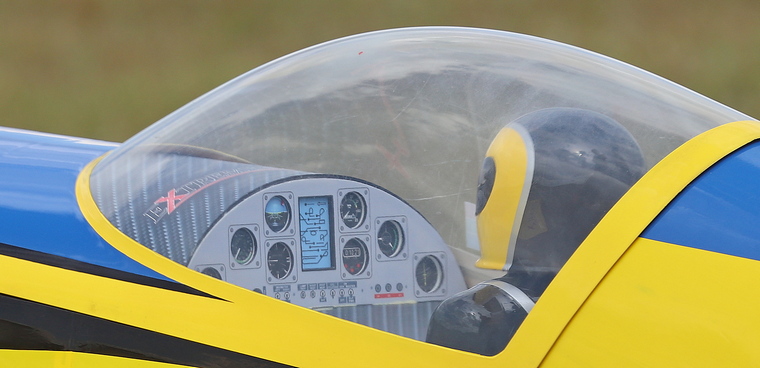 Inspired by full-scale aerobatics, Large Scale Aerobatics South Africa (LSA), members strive to fly scale or semi-scale aerobatic model aircraft in a competitive and realistic manner that is challenging for the contestants as well as interesting for spectators.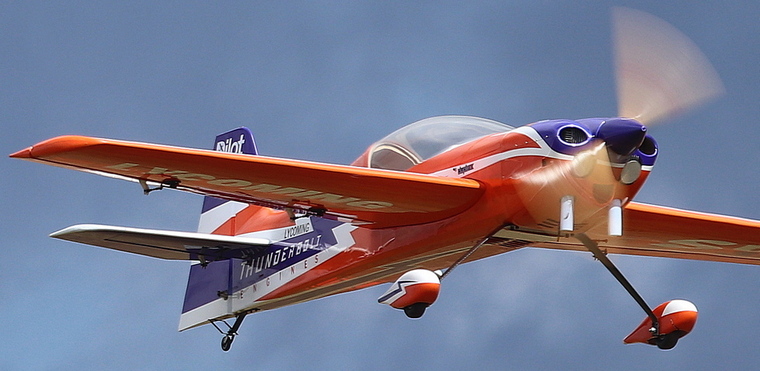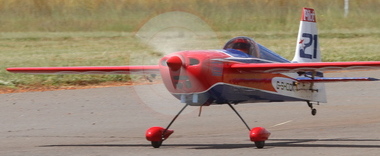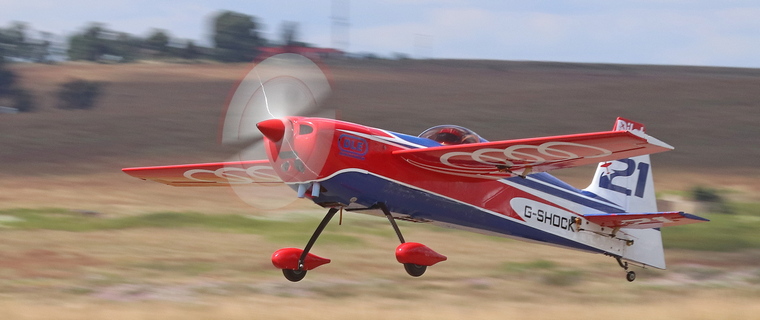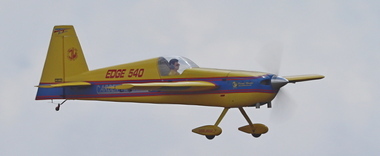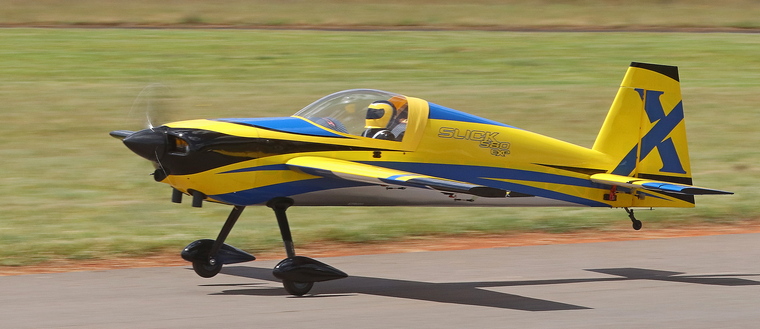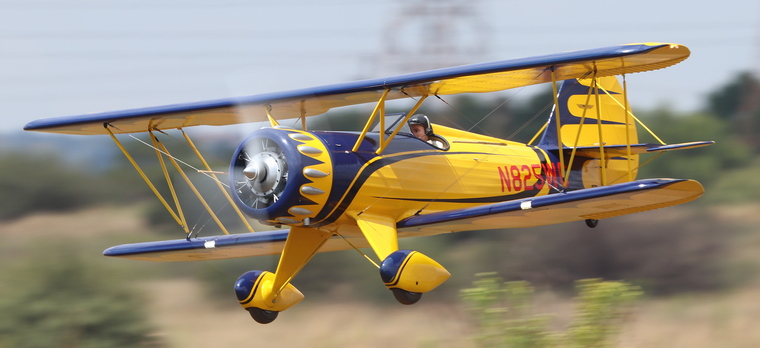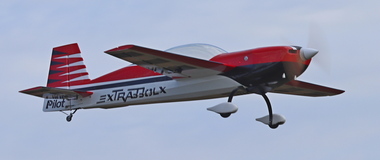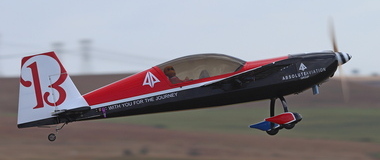 Five classes are contested during the competitions, namely Basic, Sportsman, Intermediate, Advanced and Unlimited. Aircraft classes are defined by a Minimum Wing Area and Minimum Engine Capacity. In Basic, Sportsman & Intermediate classes, the minimum wing area is 960 sq. inches and engine size is 18 cc. In Expert wing area is 1000 sq. inches and engine size 30 cc. In the unlimited class, wing area is 1000 sq. inches and engine size 45 cc. The total dry weight of the aircraft may not exceed 25 Kilograms.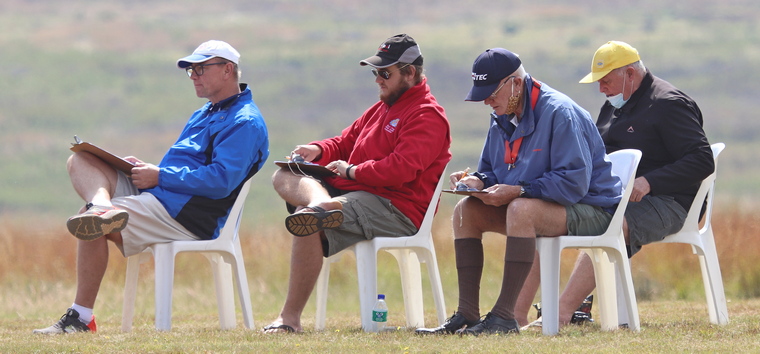 The Judges

To accommodate the large number of competitors, the field on the weekend was divided into two sections, each with its own airspace and judges. Two disciplines could then be flown simultaneously.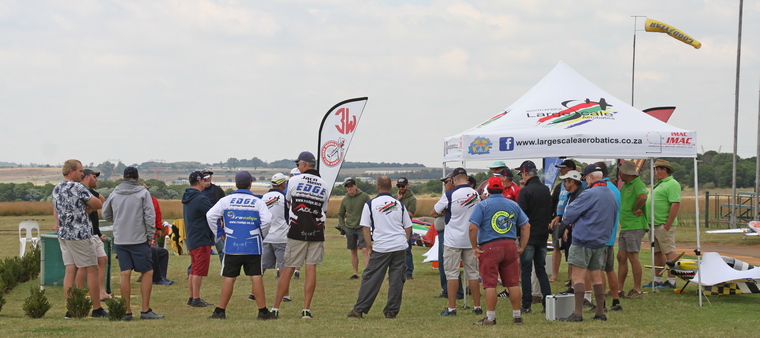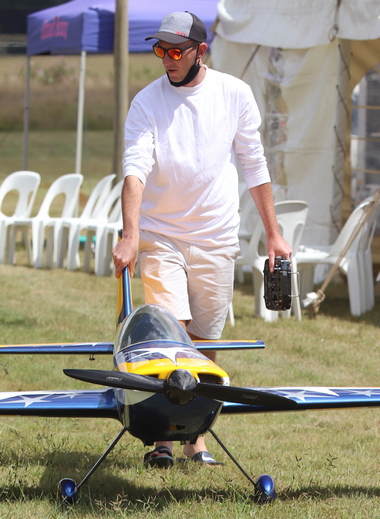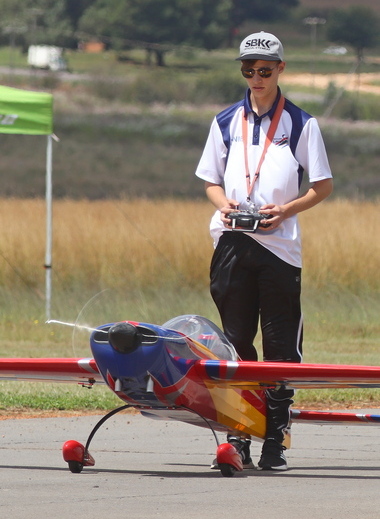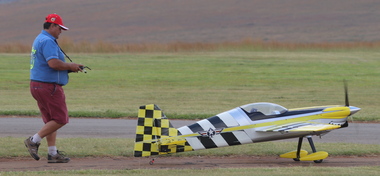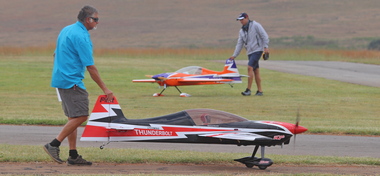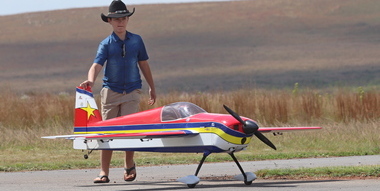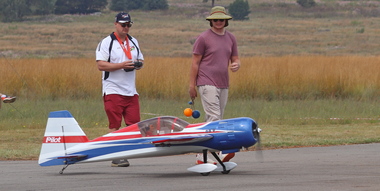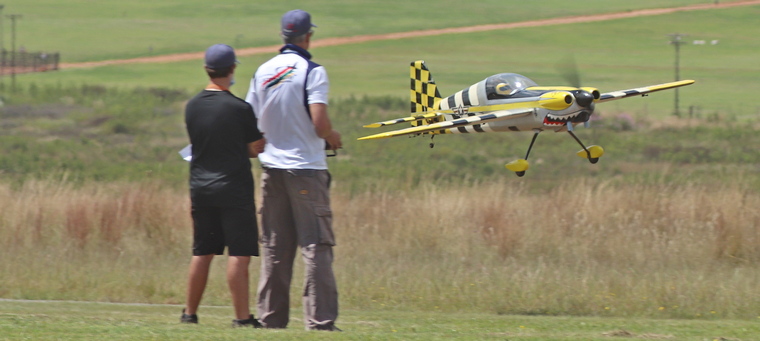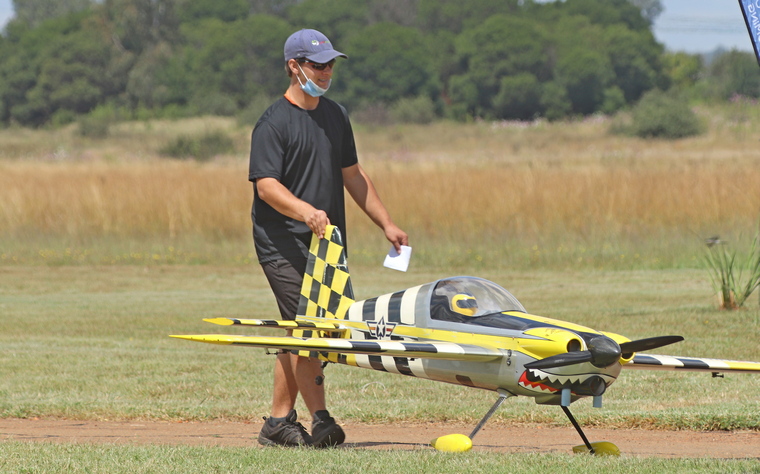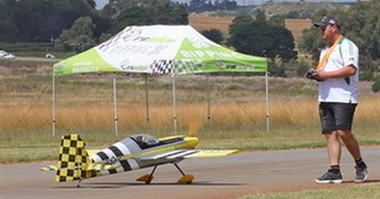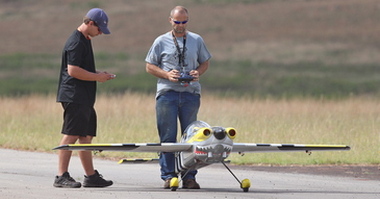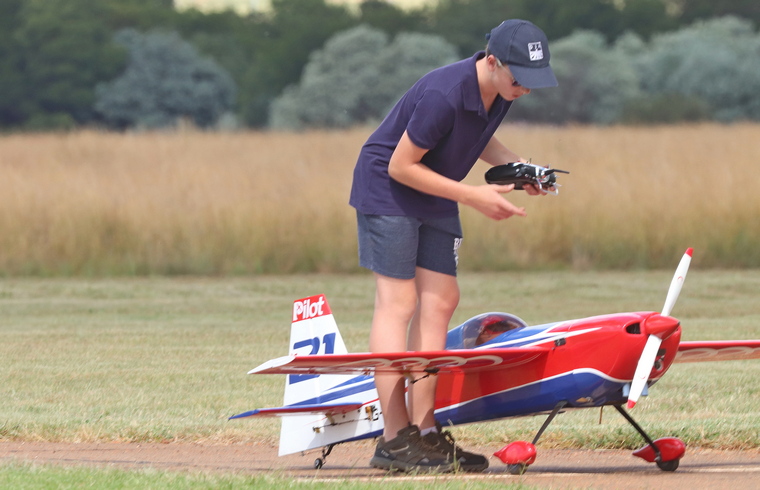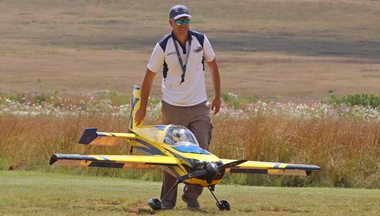 Pilots came from far as the Eastern cape, North West and Mpumalanga provinces to join those from Gauteng to compete in the Extravaganza. Spread over three days, 134 flights were flown by the approximately twenty-three competitors.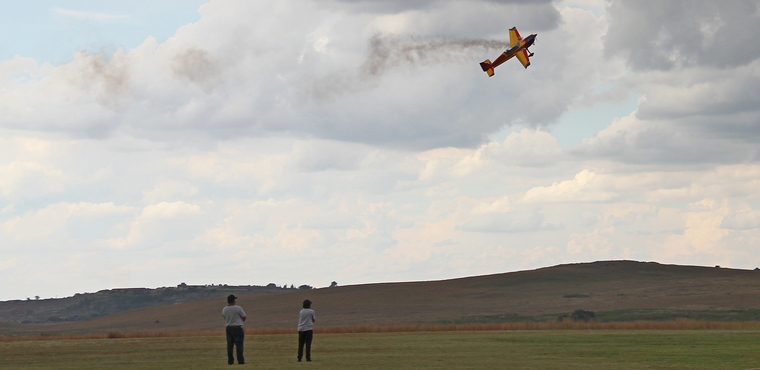 At times it seemed as if the weather might put a damper on what was without a doubt a vey successful event. Fortunately, it held until the last of the two display flights were flown and only then did the rain start.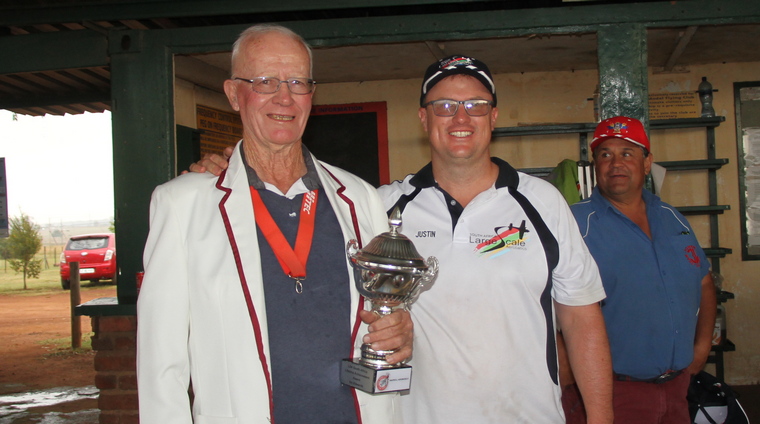 Ian Edwards (Left) with Justin Comersall

However, before getting to the results, there was one more very important announcement, the awarding of a Lifetime Achievement Award to Ian Edwards.
Ian started flying in 1978 and for the past 40 years, he has flown pattern, which is precision aerobatics but mostly Large Scale Aerobatics. Ian has been right to the top, meaning he flew Advanced and Unlimited in large scale for many years and was even a reserve on the team for South Africa to travel overseas to compete.
Ian flies on a Thursday at RMAC and at all the relevant Gauteng Regional competitions as well as national competitions too. He has had a huge impact on the lives of up and coming pilots and especially those who choose large scale aerobatics as their discipline.
He is a master of his trade and it rubs off on the pilots he helps. He of course doesn't let known all his secrets but we do watch him fly and how impressive this is.
Ian has had many sponsorships both through his work and fellow flying buddies, which is well deserved. We couldn't think of a better gentleman both in and out of model flying. Ian is a great friend, ambassador and most of all, inspiration to myself and our fellow large scale pilots who we share this great hobby with.
Ian, we thank you for all what you have done for the hobby and we hope to see another 40 years of your outstanding aerobatic flights that you are so good at.
PS don't ever get rid of those shorts you wear that you fly in! They have served you well and show off your stance while your fly!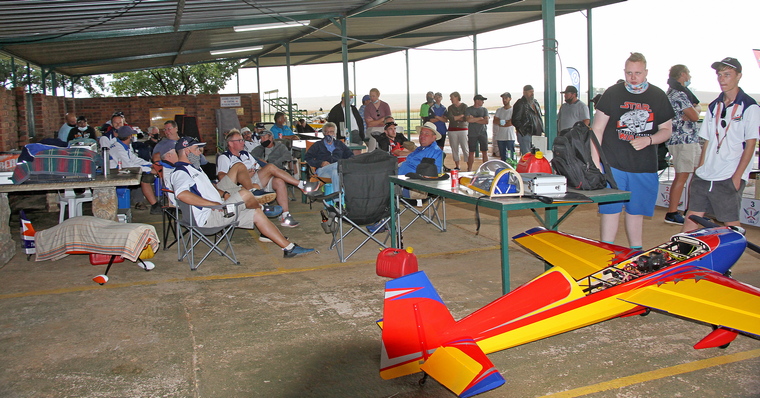 The prize giving was held under the roof of the large assembly area.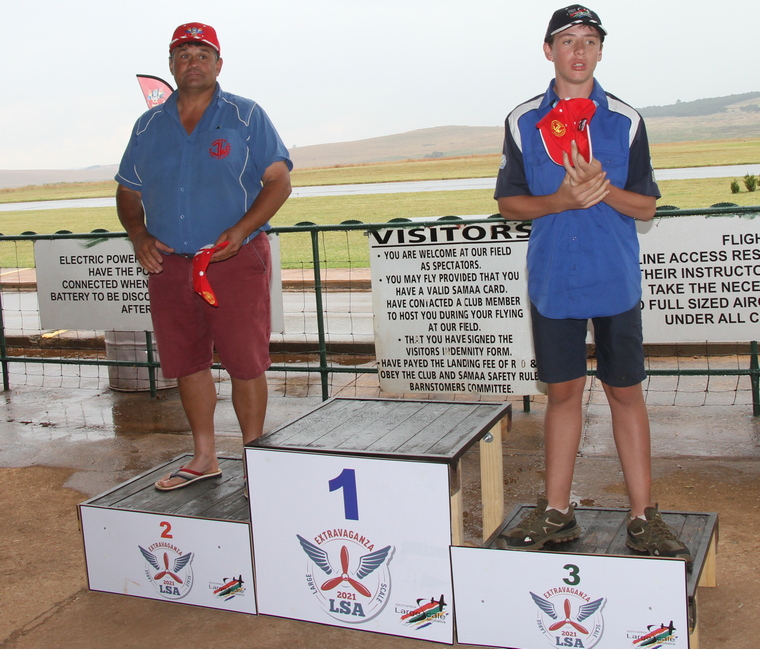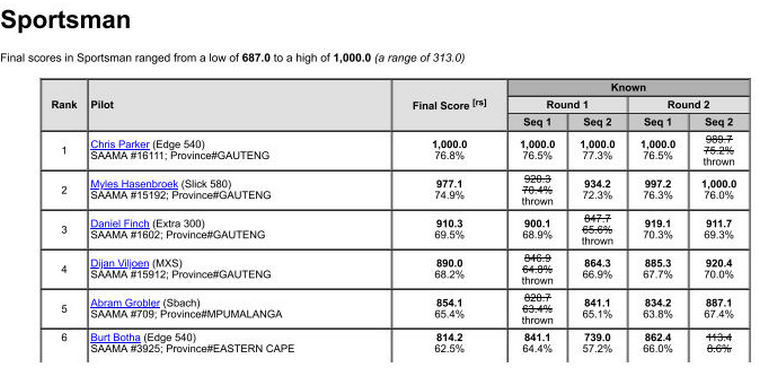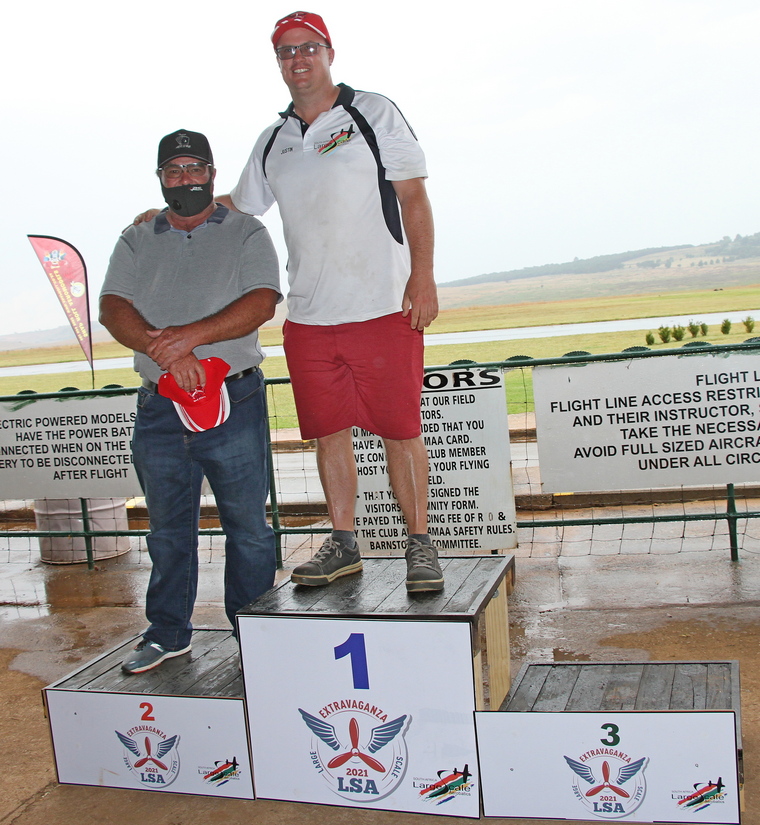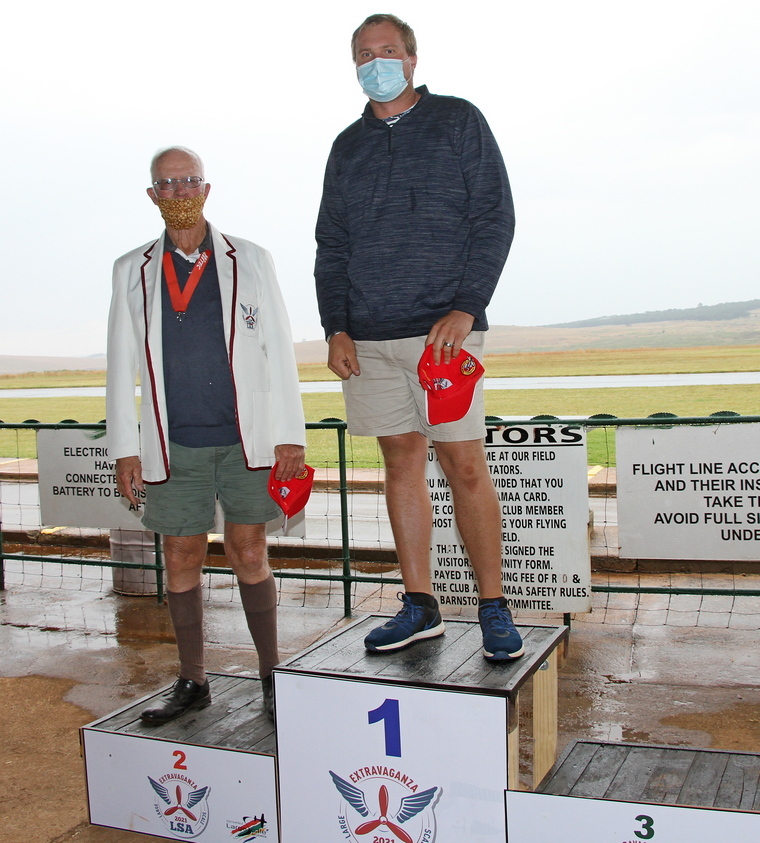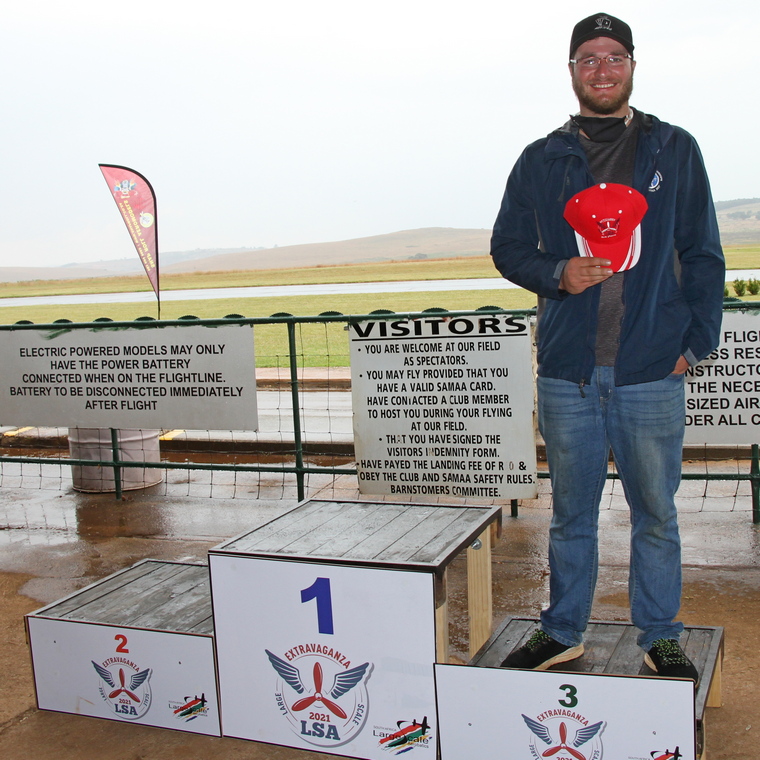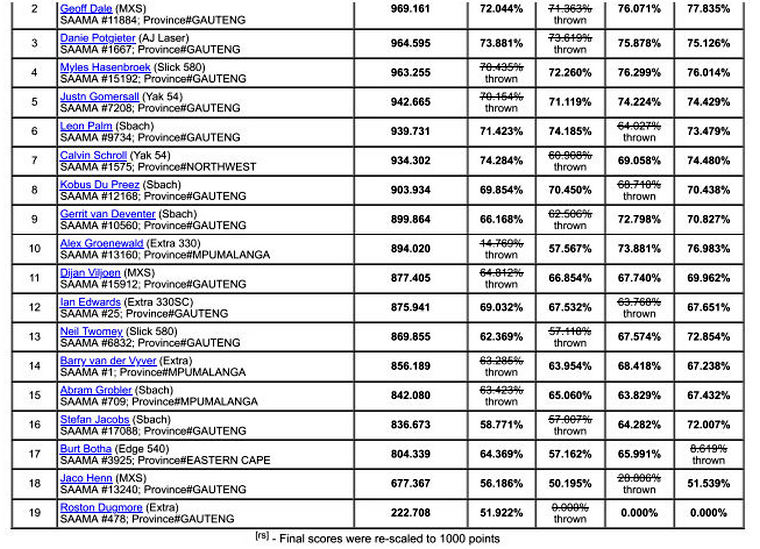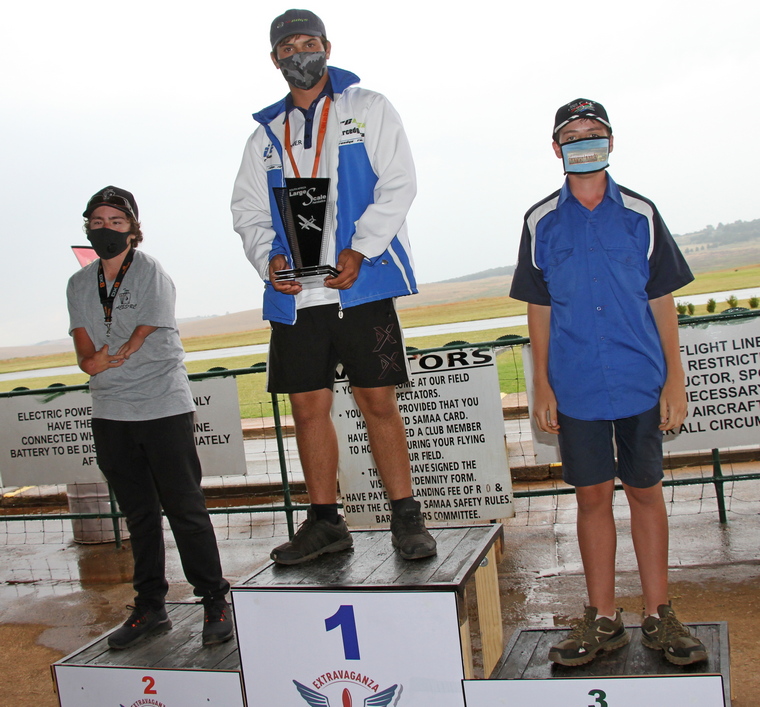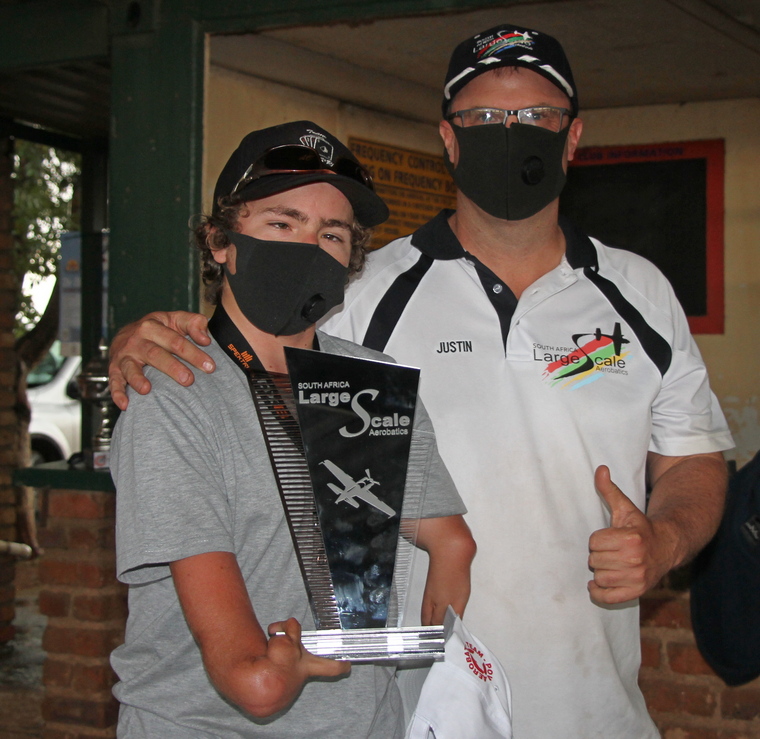 PLEASE GO TO
www.youtube.com/channel/UCCuRVZAGodT6sztTeXBGeMw
and subscribe to our YouTube channel