The 2019 FAI World Paragliding Championship started on 7 August 2019, in Krushevo, North Macedonia and ran until 17 August. The event saw 150 pilots from 48 nations battle it out over 12 days for the coveted title of FAI Paragliding World Champions. There were 21 women competing while the remainder of the 150 field were men.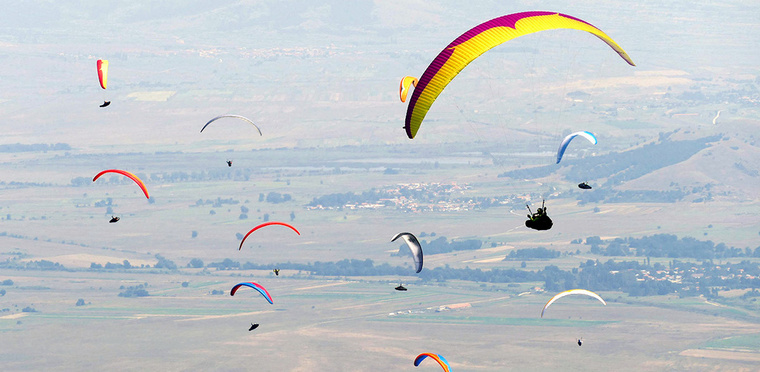 Photo © Jessup/FAI

Four South Africans, Russell Achterberg, Theunis De Bruin, Stephan Kruger and Khobi Jane Bowden competed for medals in in the Overall, Women's and Nations divisions.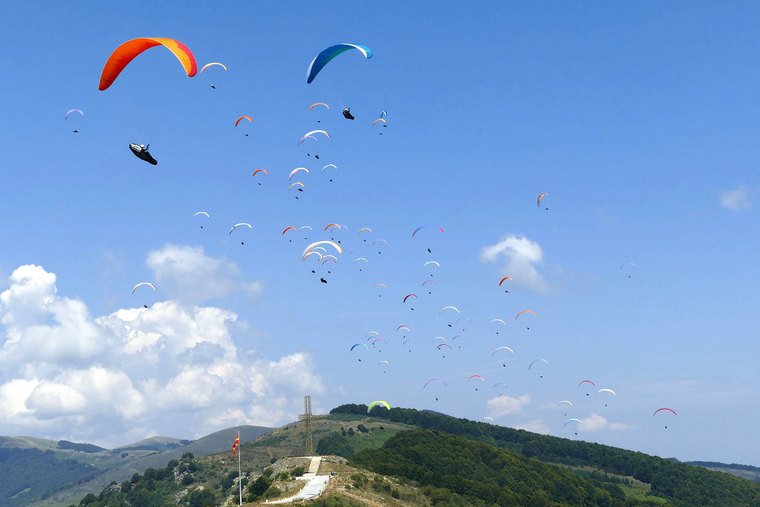 Photo © Jessup/FAI

The official opening ceremony was on Monday 5th August where competitors were welcomed to North Macedonia, a country in southeastern Europe. The town of Krushevo in recent years has established itself as one of the best free-flight competition arenas in the world. It has hosted numerous high-level competitions including the FAI World Hang Gliding Championships and Paragliding World Cup. This is the first time Krushevo has hosted the FAI World Paragliding Championship.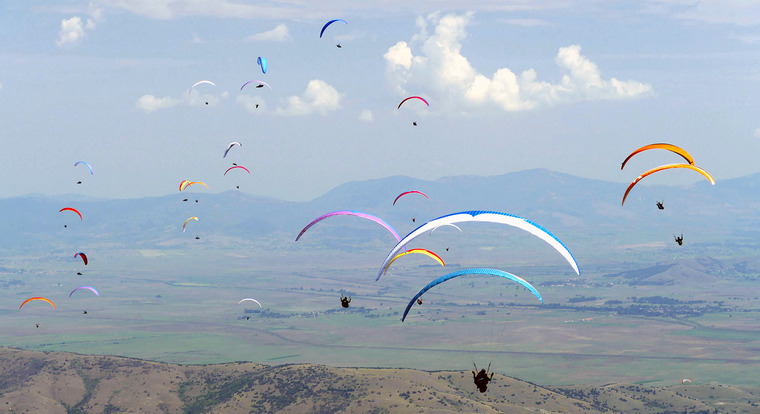 Photo © Jessup/FAI

Tuesday the 6th was an official training day with the competition proper starting on Wednesday the 7th. A maximum of 10 tasks were to be flown during the competition that included one mandatory rest day.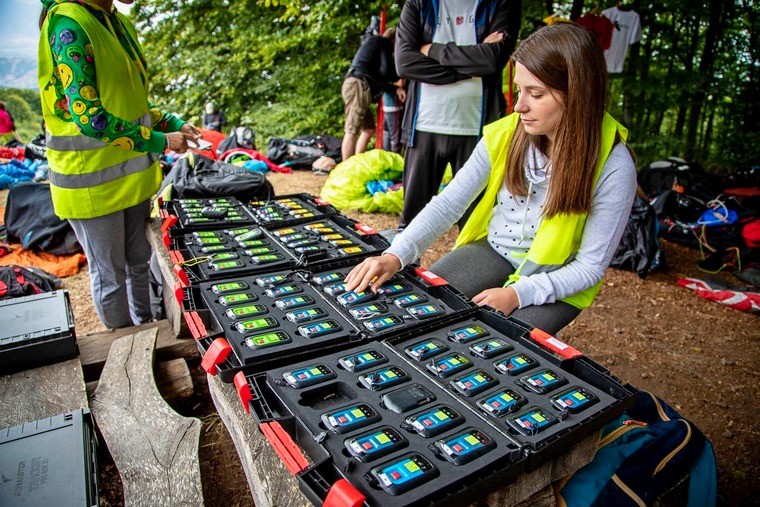 Trackers. Photo © FAI

In the old days' pilots, used film cameras to prove that they had been in the right place. Nowadays pilots carry trackers that store a log of their flights as well as sending the information to the internet. This allows the tasks to be immediately scored and for the action to be followed live online.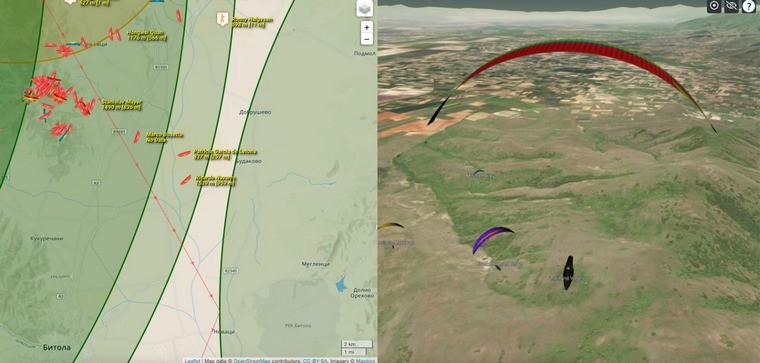 Spectators could follow the competition through Live Tracking, social media and the official competition website. Photo © FAI

Pilot's launch sometime in the afternoon on a cross country course of anything up to 200km that is set according to the day's weather and is subject to change. They must tag turn points as they fly; the fastest pilot around the course wins the day. The pilot with the most accumulated points at the end of the competition, wins the overall competition.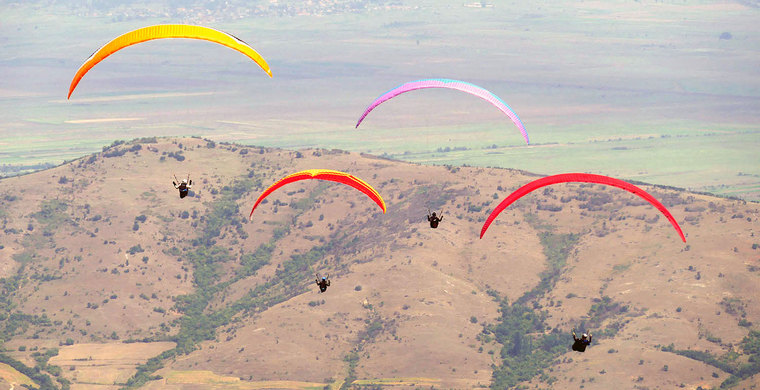 Photo © Jessup/FAI

On Saturday teams eagerly awaited the results that were announced during a lavish ceremony in the late afternoon.
Joachim Oberhauser of Italy was the winner of the Overall division followed by Gleb Sukhotskiy of Russia in 2nd with Honorin Hamard of France in 3rd.
Meryl Delferriere of France took the honours in the Women's division with Yael Margelisch of Switzerland in 2nd and Australia's Kari Ellis in 3rd
France and Italy were tied for first place which left Japan in third place.
Russel finished in 88th place, Stephan 119 and Theunis 121 in the Overall division. Khobi finished in 20th in the Women's division whilst SA was placed a credible 31st in the team division, ahead of Romania but behind Sweden.