Grasslands Flying Club (Coordinates 25°49'50.85"S 28° 5'36.26"E) was founded during August 2014. The exclusive aim of the club is to: Promote participation in Power Paragliding, Paragliding, Hang gliding and other Fixed Wing activities; to develop and promote skills and expertise in these sports and make such expertise available to club members and contribute to the development of PPG, PG, HG in South and Southern Africa.
The club consists of around 50 members. There are two flying schools based at Grasslands namely, Epic Aviation headed by Riaan Struwig (CFI), which focuses on PPG Pilot training and Centurion Microflight School headed by Pieter Kriel (CFI), which focuses on Microlight and LSA Pilot training. Grasslands is also the home of the MISASA Aerial Display (MAD) Team
.

Grasslands has a very active flying community, with a large PPG contingent, 10 WCM microlights and 3 Fixed wing LSA aircraft. Grasslands is conveniently situated close to Centurion, in Sunderland Ridge, and therefore one will find our members flying before and after work on most days, You can also enjoy the spectacular sunsets over the Mighty Magaliesberg from the Buffalo Pub and grill, while watching the flying activities happening above.
True to its roots paragliding in most of its forms it still forms a big part of the club's activities.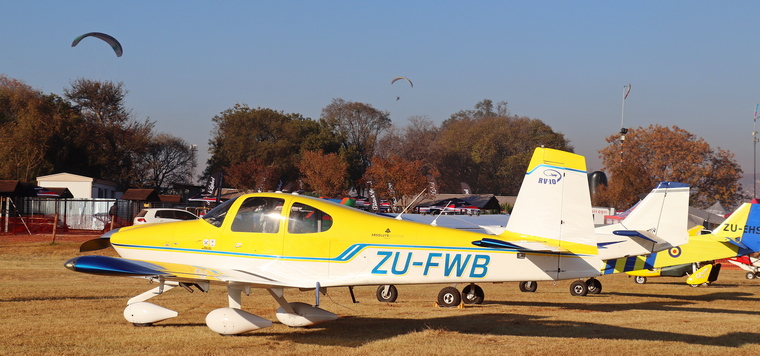 Two of the local powered paragliders returning to land with some of the early visitors parked at the field.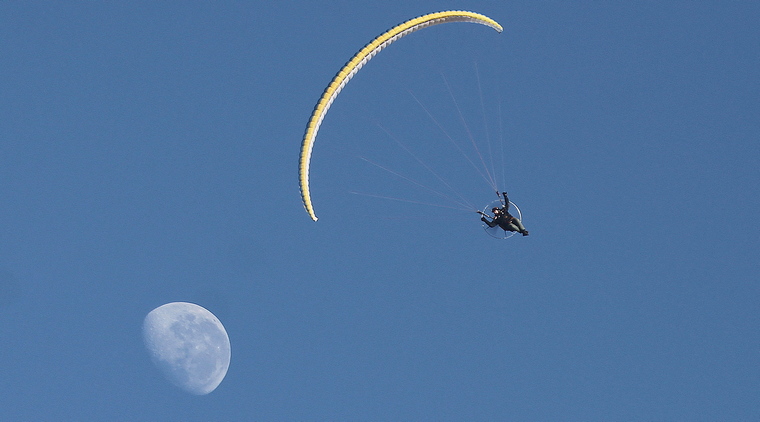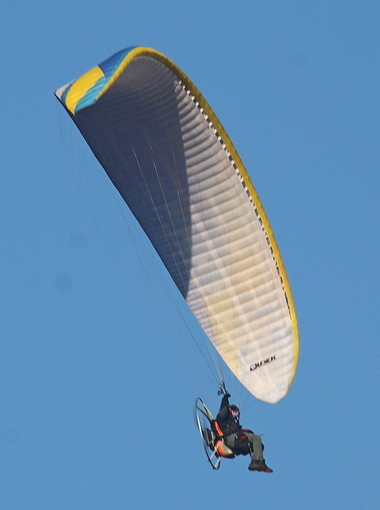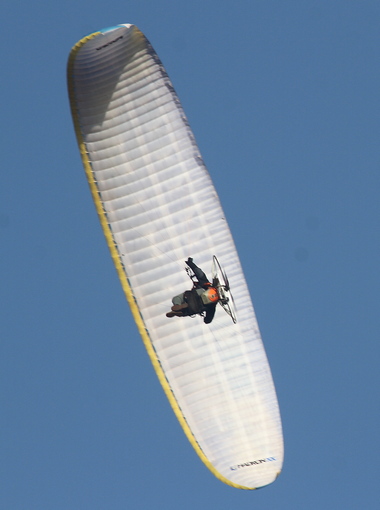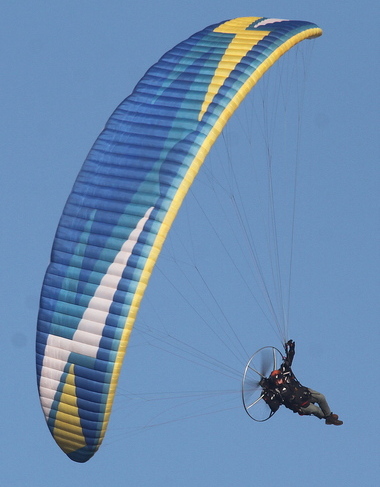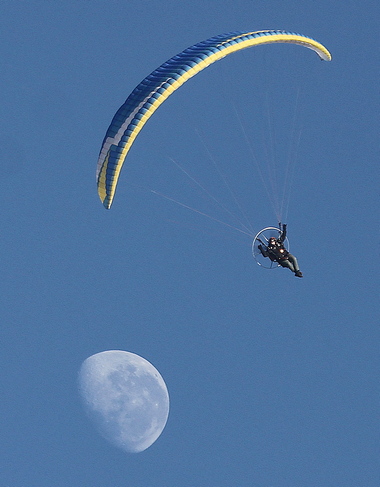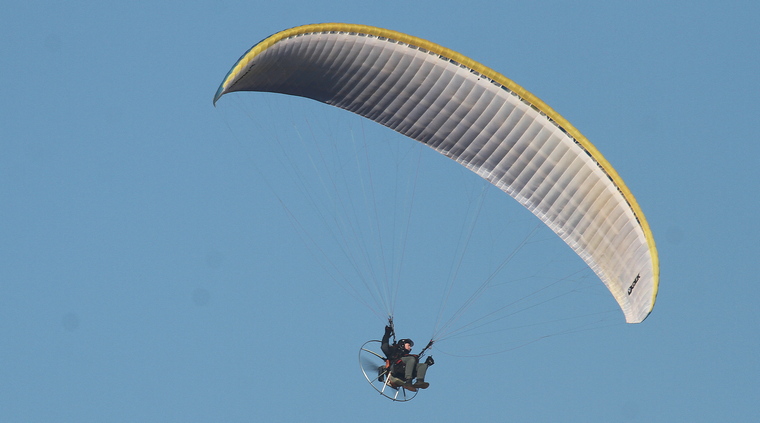 When I arrived at about 0820 the pilots under their colourful canopies with their power plants strapped to their backs were returning from their early morning flights.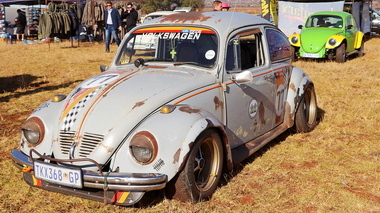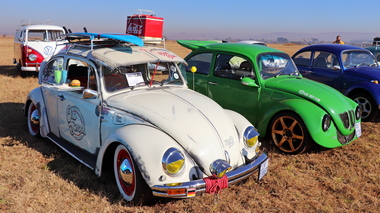 Dubbed the V-Dub and Harvard drive-in its promotional material I passed at least fifteen VW Beetles on my way by road to grasslands, a sight one does not see that often on our roads any more. Saturday also just happened to be International Beetle Day and to celebrate this WWII relic Heydi Marie who together with Adrienne, organised the show decided to invite owners of the iconic German car to exhibit their pride and joy at the fly-in and loads of owners took up the offer.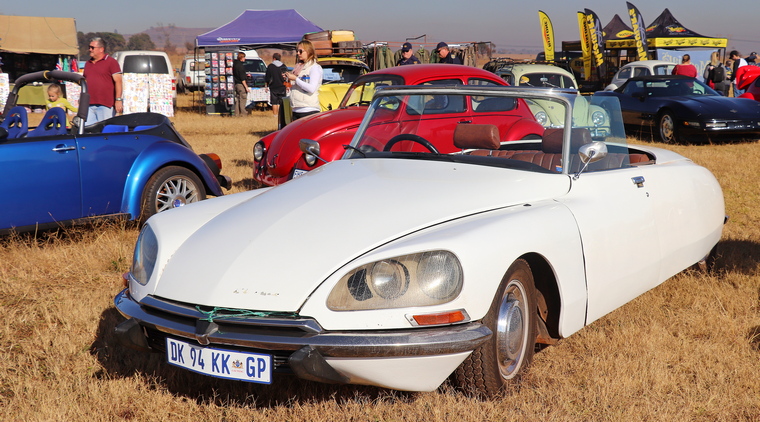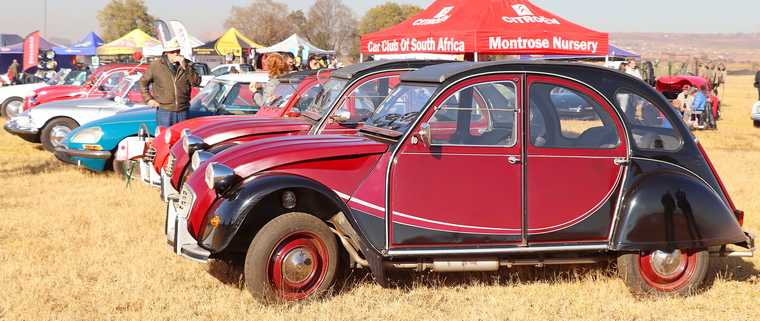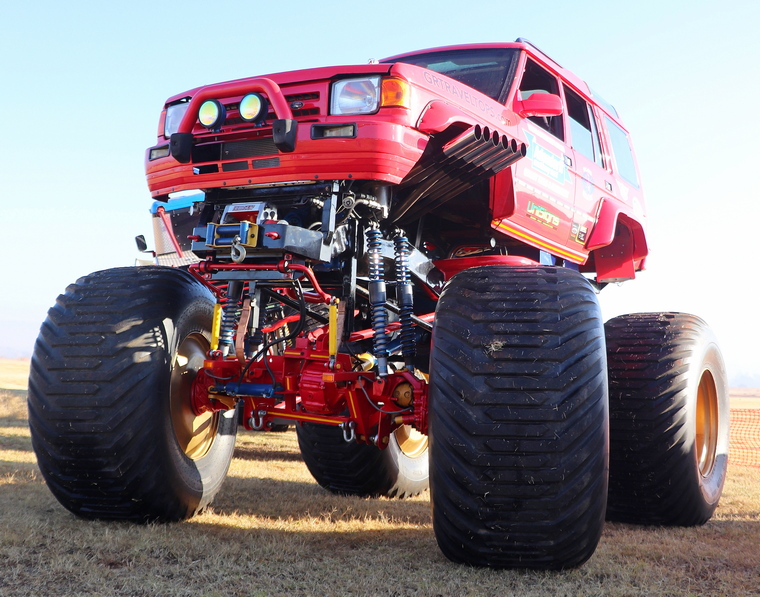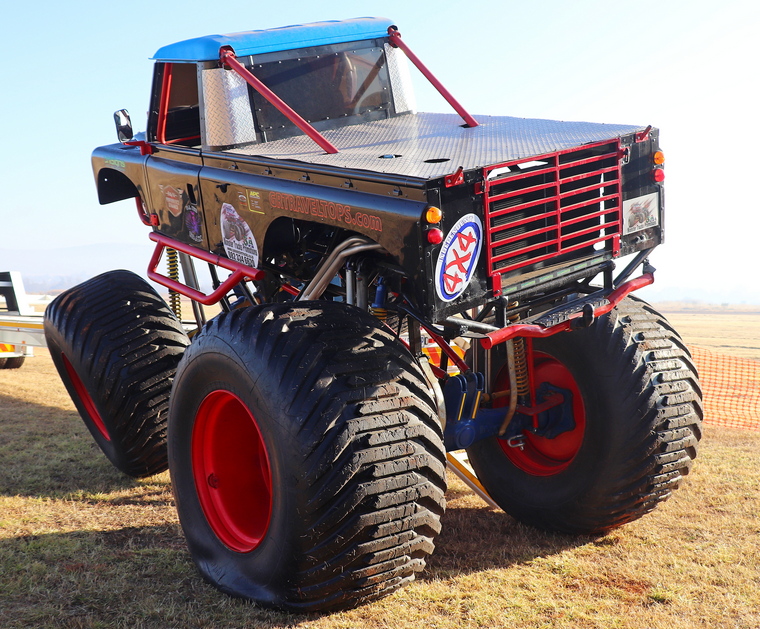 Other classic car clubs like the Citroen Club's members as well as two monster trucks shared space on the field and drew the crowds.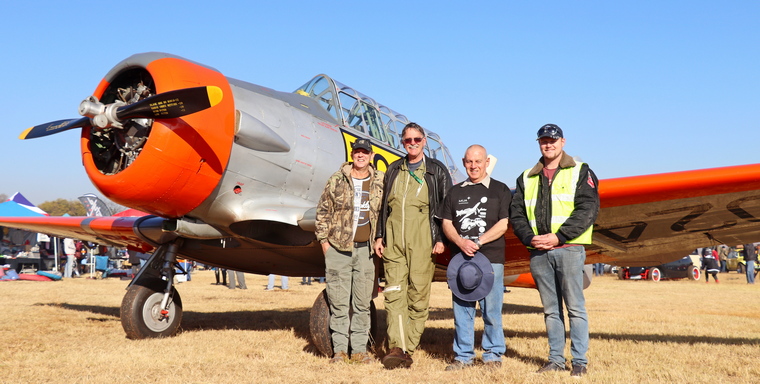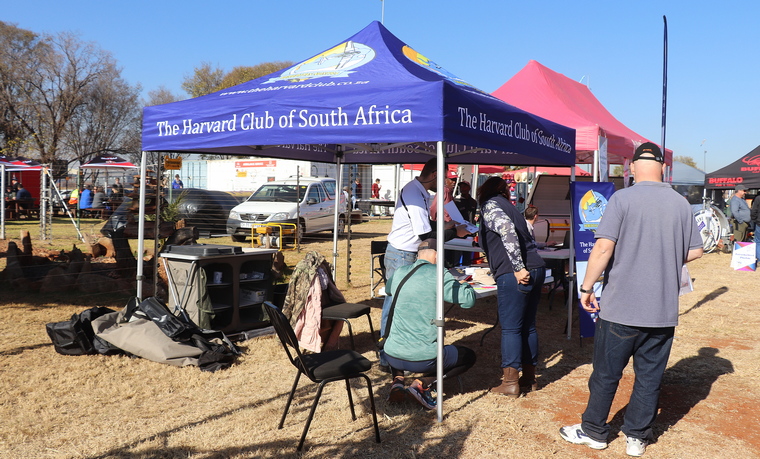 Tom Williamson with Paul Roberts flew 7024 to Grasslands which is only a short hop from AFB Zwartkop.


The Harvard drive in the promotional material refer to the club's fund raising campaign to support the Harvard Club that are the custodians of ten of the legendary trainers. Geoff Timms of the club told me that 7024 has recently been resprayed into the second of the SAAF's then dayglow schemes. In total six dayglow schemes were used by the SAAF and the club is endeavoring to have at least one aircraft painted in each of the schemes.
All parking fees collected on Saturday were donated to the club while exhibitors and the general public could have their photos taken next the aircraft for a donation of R20 or inside the for R50. Almost R50,000.00 for this deserving cause were collected on the day.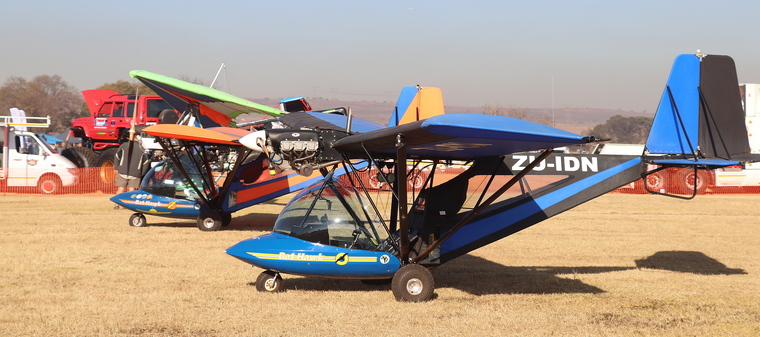 Some of the visiting aircraft early on Saturday morning.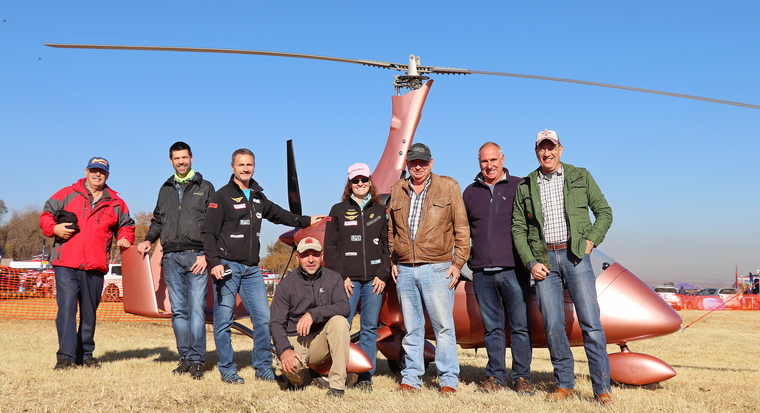 The Pilots and crew of the eight Gyrocopters that flew in.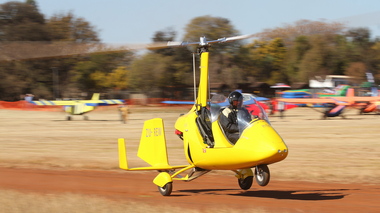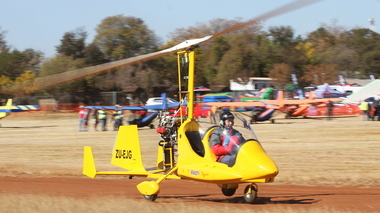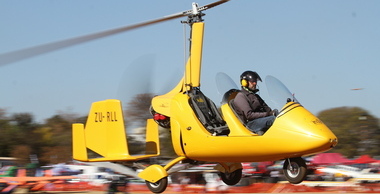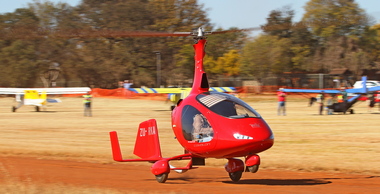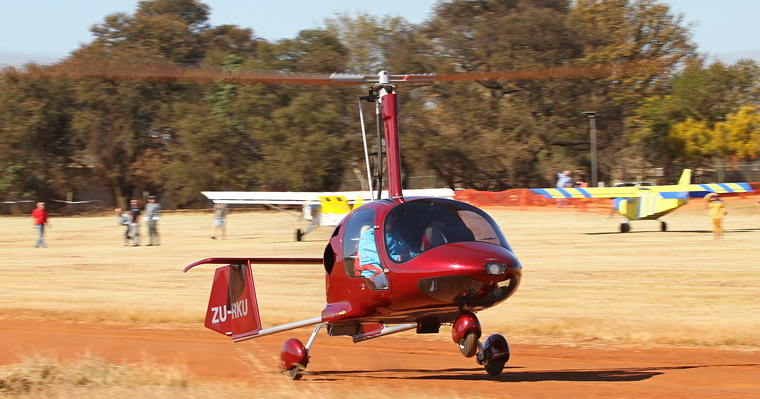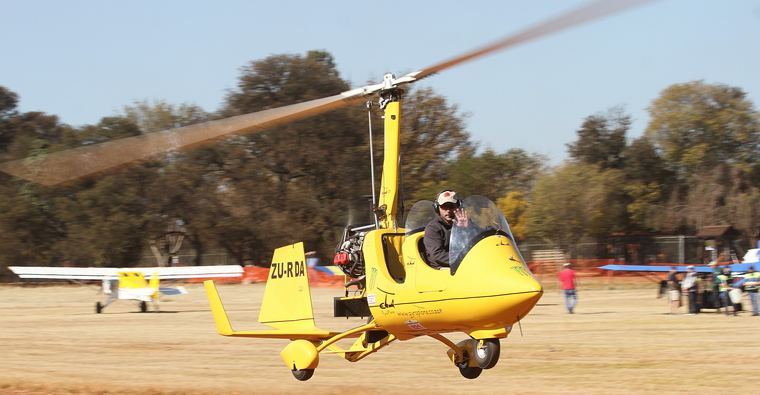 The Gyrocopters departing.



Eugene Couzyn in his Allo II was the only helicopter that visited before I had left.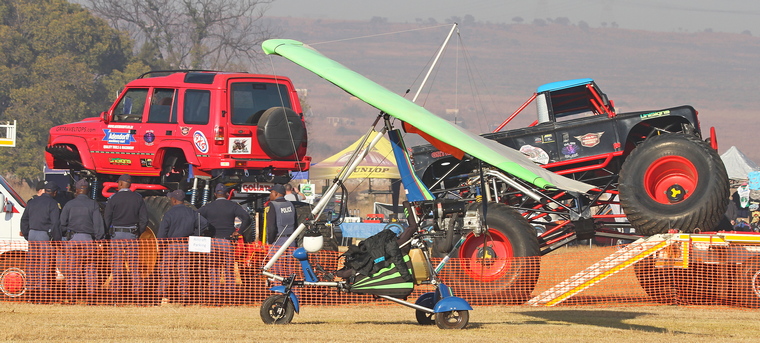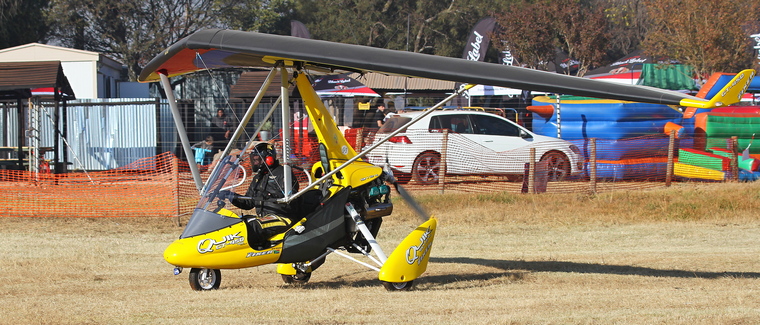 Two weight shift trikes visited.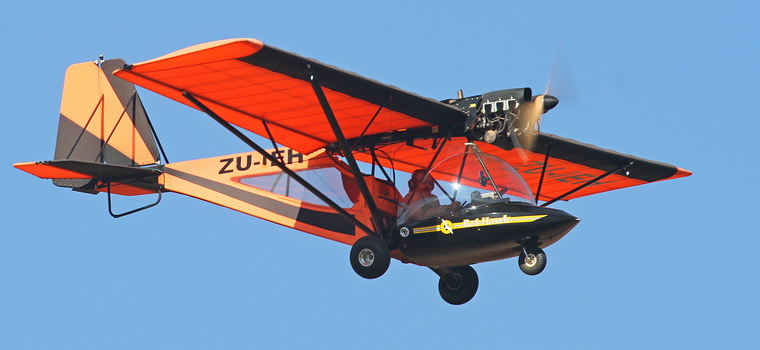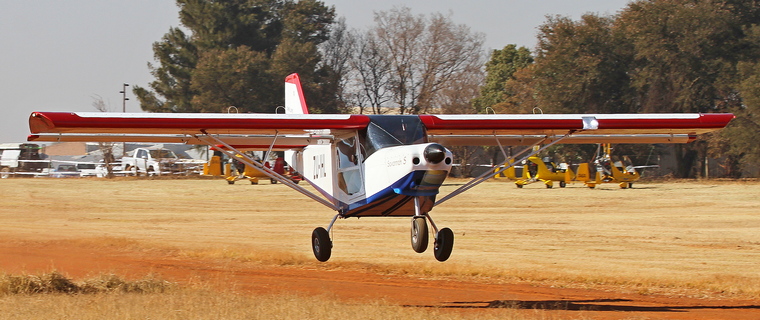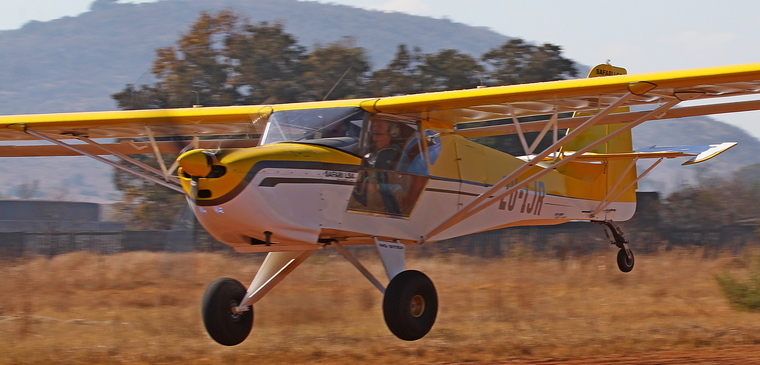 By the time I left almost thirty aircraft of various types had visited.


Grassland definitely was a fly-in with a difference. There was something for the whole family, cars, food, live entertainment, stalls that catered for all tastes, a kiddies play park, secure parking and of course airplanes and not just fixed wings but almost the whole spectrum of flying machines. The best of all is that it was for a good cause. I'm pleased to say that Adrienne told me that they will definitely be hosting another one.