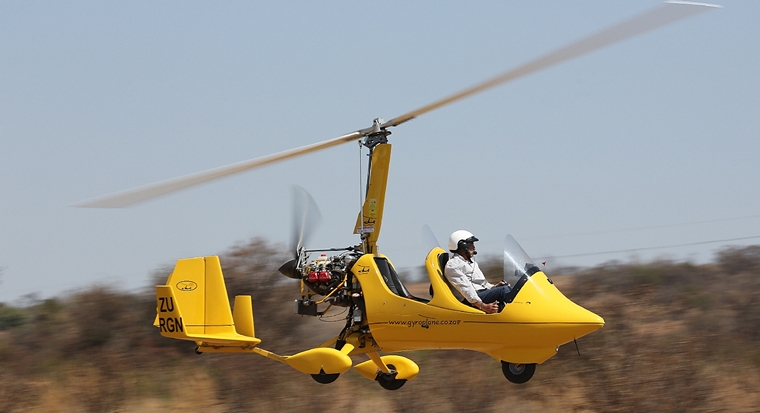 Anthony Cohen flying his ELA 07-Cougar. Photo © Cheryl Smit

The Gyrocoptor is a rotary wing aircraft invented by the Spanish engineer Juan de la Cierva in 1923.
ELA Aviation SL is a Spanish company founded in 1996, dedicated to manufacturing gyroplanes. The company is the most important manufacturer of ultralights. Their effort and dedication has focused on the design and development of gyroplanes. ELA gyroplanes have a worldwide recognition thanks to the satisfaction of their customers and the safety and comfort of their machines, in constant evolution.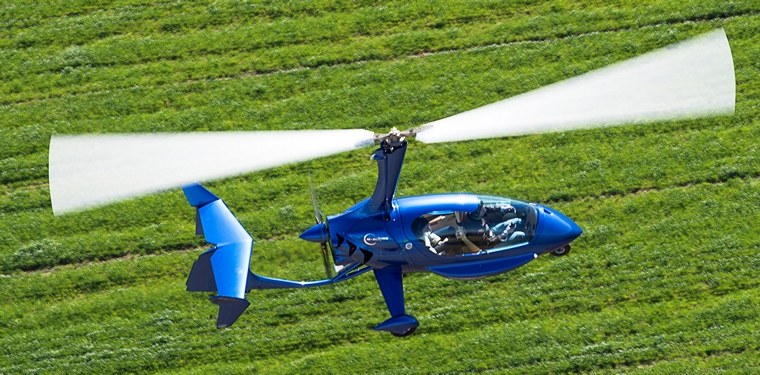 ELA 10-Eclipse. Photo © ELA Aviation

An innovative company, ELA, has based its efforts on the design and various systems developments such as the geometry of the main structure, rotor design, electro pneumatic control system. They have created trend and have been imitated by many other manufactures. Currently the gyroplanes in production are ELA 07-Scorpion, 07-Cougar, 07-Agro, 09- Junior and the latest creation the ELA 10-Eclipse.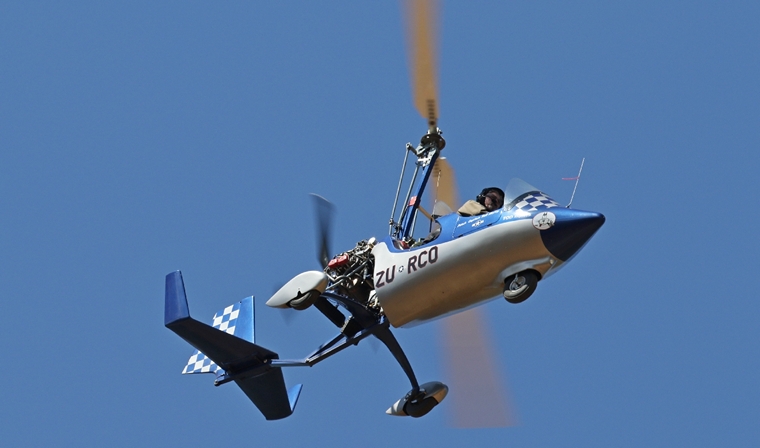 ELA 07-S now replaced by the Scorpion. Photo © Cheryl Smit

The company has distribution agencies all over the world and here is a brief history of how ELA Aviation SA (Pty) Ltd was formed as explained by Anthony Cohen.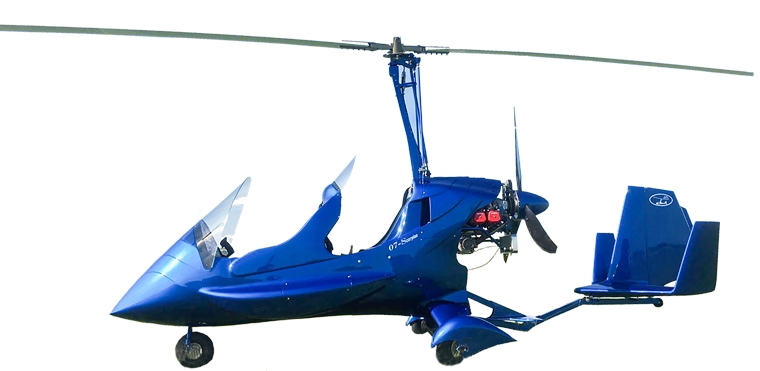 ELA 07 - Scorpion. Photo © ELA Aviation

In 2004 Anthony and his late partner received information from an ASSA Pilot who flew Gyro's, that he had seen a Gyro flying while he was in Spain, the Pilot found the airfield and was given an intro flight in the ELA 07. He then reported back to Anthony that it was a wonderful Gyro and that the manufactures were looking for an agent in South Africa.


ELA 07-Agro. Photo © ELA Aviation

His late partner and himself confirmed this with the manufactures and promptly booked their flight to Spain, where they proceeded to the airfield and were met by the ELA team.
"The test flight proved to us what a wonderful Gyro it was to fly and I was overly impressed. We signed a distribution contract with ELA, formed a company ELA Aviation SA (Pty) Ltd and started importing the 07 to South Africa in 2004." Anthony commented.


ELA 09-Junior. Photo © ELA Aviation

They embarked on an advertising campaign and sales went very well. They also built up a spares supply as well as a network of training schools and approved persons to service their clients. To date ELA Aviation SA (Pty) Ltd have sold 63 ELA Gyroplanes, including the ELA 07, ELA 08 and the Cougar.
Anthony then returned to Spain for the opening of their new magnificent factory situated at Fuente Obejuna in Cordoba. The new factory has CNC Machines to do all their in-house machining, temperature and humidity controlled booths to do the composite structures, special booths for spray-painting, special areas for rotor assembly together with their own runway to test fly the Gyroplanes.


ELA's newest model the10-Eclipse. Photo © ELA Aviation

ELA Aviation SA (Pty) Ltd has assembled an ELA team to carry on the business and provide their clients with the best possible backup.
For further information please contact Anthony Cohen:
Cell number: 083 337 1574, Office Phone: 011 316 7795,
Email: elaflyinn@telkomsa.net
Website: www.elaaviation.co.za